Enige tijd geleden heb ik een artikel geschreven waarin zo'n beetje alle mogelijke klik en cli methodes voor het herstel van windows updates voorbij kwamen. Helaas ben ik nog een geval tegen gekomen, waarbij niets hielp. Zowel de dism als windows update troubleshooter als de sfc scannow boden geen oplossing.
In de CBS logging bleef onderstaande terugkomen:
Appl: detectParent: parent found: Microsoft-Windows-NetFx4-OC-Package~31bf3856ad364e35~amd64~~10.0.20348.1, state: Installed
Appl: detect Parent, Package: Package_1_for_KB5028858~31bf3856ad364e35~amd64~~10.0.4645.10, Parent: Microsoft-Windows-CoreCountrySpecificEdition~31bf3856ad364e35~amd64~~10.0.20348.1, Standalone integration and parent is missing, ignore this parent.
De maandelijkse cumulative update for microsoft server operating system bleef maand op maand failen.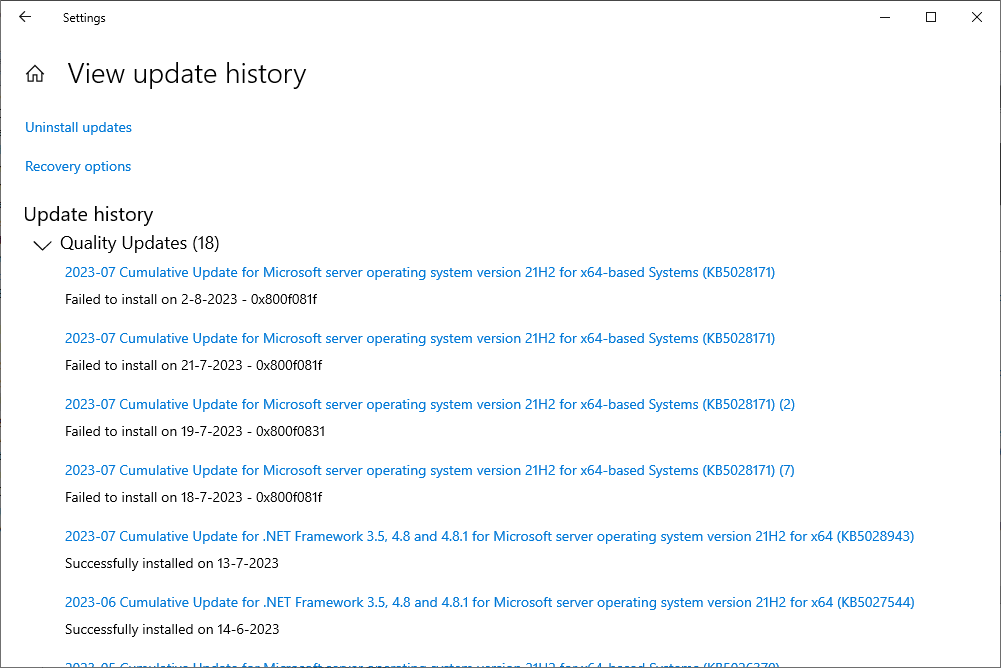 Iemand tipte me nog dat de app readiness service mogelijk roet in het eten zou gooien. Deze service zou je desnoods op handmatig moeten zetten…
Vandaag probeerde ik een andere methode, een inplace re-install. Aan de probleem machine mountte ik de installatie iso. Vervolgens startte ik de setup.exe. Kies in de setup ervoor om GEEN updates mee te nemen. Doe je dit wel ben je gedoemd tot een foutmelding:
0x800F081E – 0x20003
The installation failed in the SAFE_OS phase with an error during INSTALL_UPDATES operation
Kies dus voor "not right now" en ga verder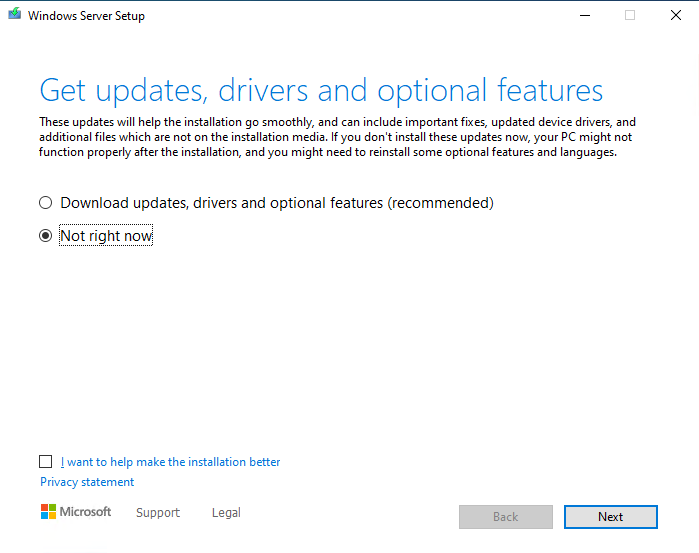 In dit geval betrof het een Windows Server 2022 Standard (Desktop Experience)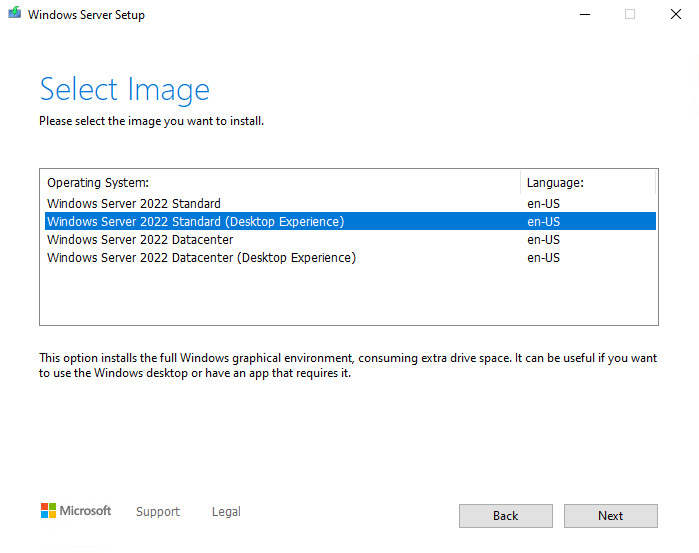 Natuurlijk heb ik de voorwaarden geaccepteerd en gaf ik in het daarop volgende scherm aan mijn files, settings and apps te willen behouden.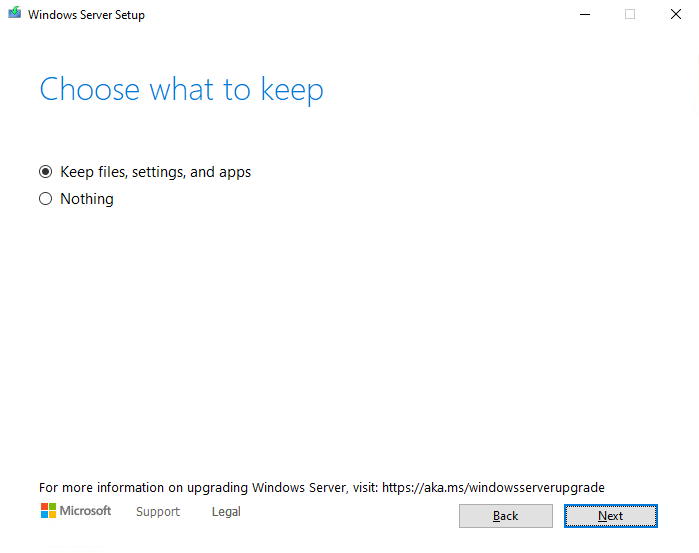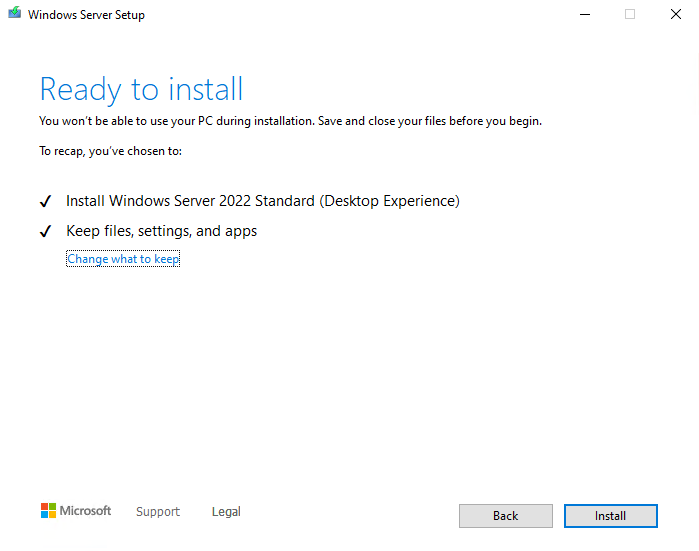 Na het klikken op Install werd een herinstallatie uitgevoerd waarbij alle geinstalleerde rollen overeind zijn geblijven.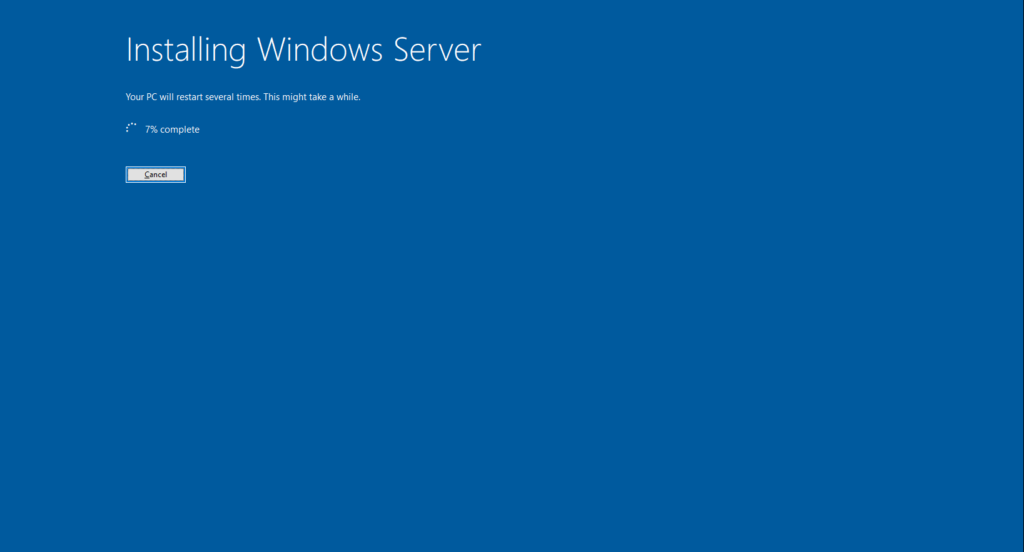 Toen de machine was met de installatie kon ik onder Settings > Windows Update de resterende cumulatieve update opnieuw triggeren.
2022-02 Cumulative Update Preview for .NET Framework 3.5 and 4.8 for Microsoft server operating system version 21H2 for x64 (KB5010475)
2023-09 Cumulative Update for .NET Framework 3.5, 4.8 and 4.8.1 for Microsoft server operating system version 21H2 for x64 (KB5030186)
2023-09 Cumulative Update for Microsoft server operating system version 21H2 for x64-based Systems (KB5030216)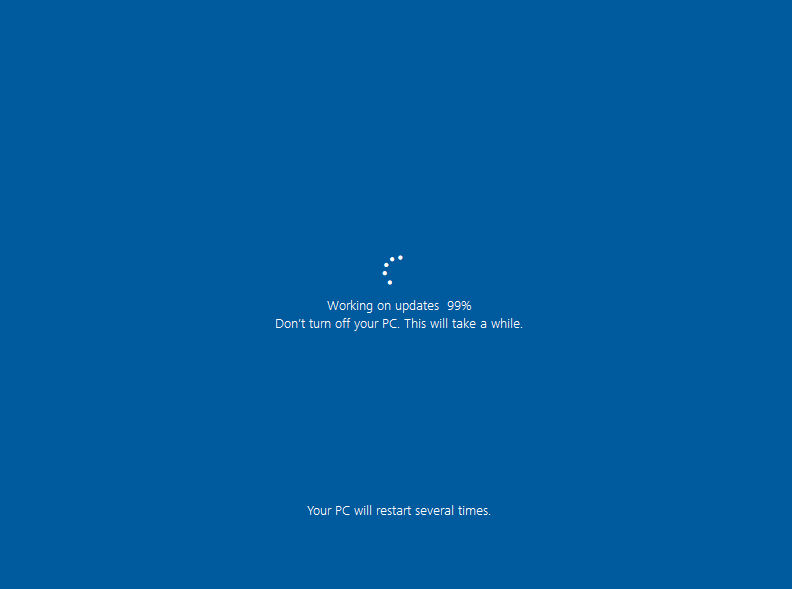 Ditmaal wel met succes…