Met de oplopende risico's met betrekking tot ransomware en phishing wil je de eindgebruiker helpen in het waakzaam zijn. Binnen Microsoft Exchange Online is het relatief eenvoudig om berichten van buiten de organisatie een tag "external" of "extern" mee te geven aan het onderwerp. Dat kan via het Exchange Admin center.

Ga naar het Exchange Admin Center en kies Mail Flow en vervolgens klik je op de + om een nieuwe rule/regel aan te maken. Selecteer "modify messages".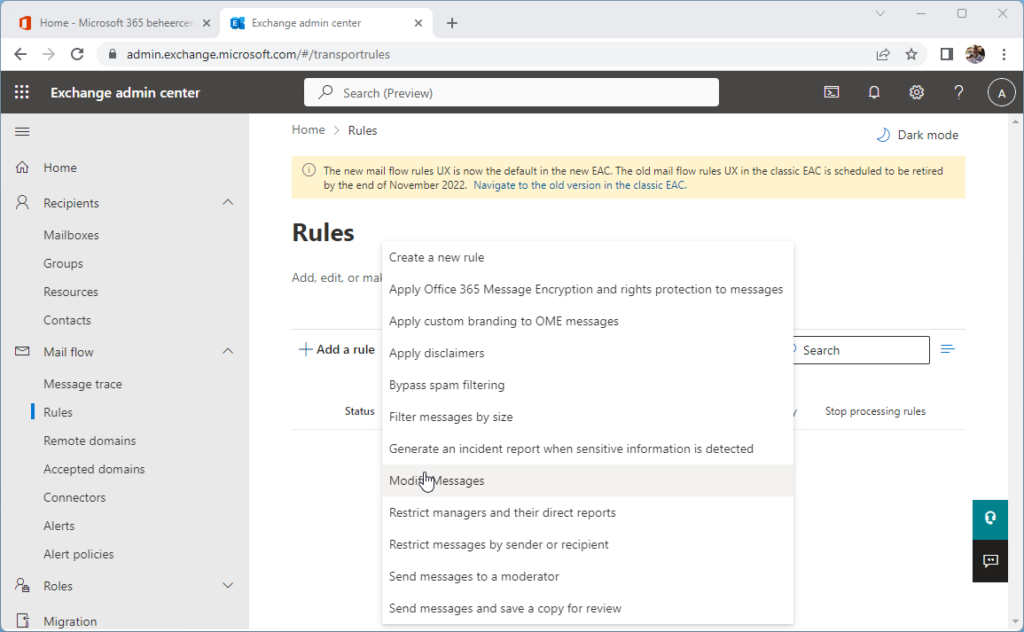 Kies vervolgens een naam, zeg dat de regel dient te worden toegepast wanneer de afzender van buiten de organisatie afkomstig is. Bij do the following kies je voor prepend the subject of the message… en in het vervolg geen je dan [EXTERN] op.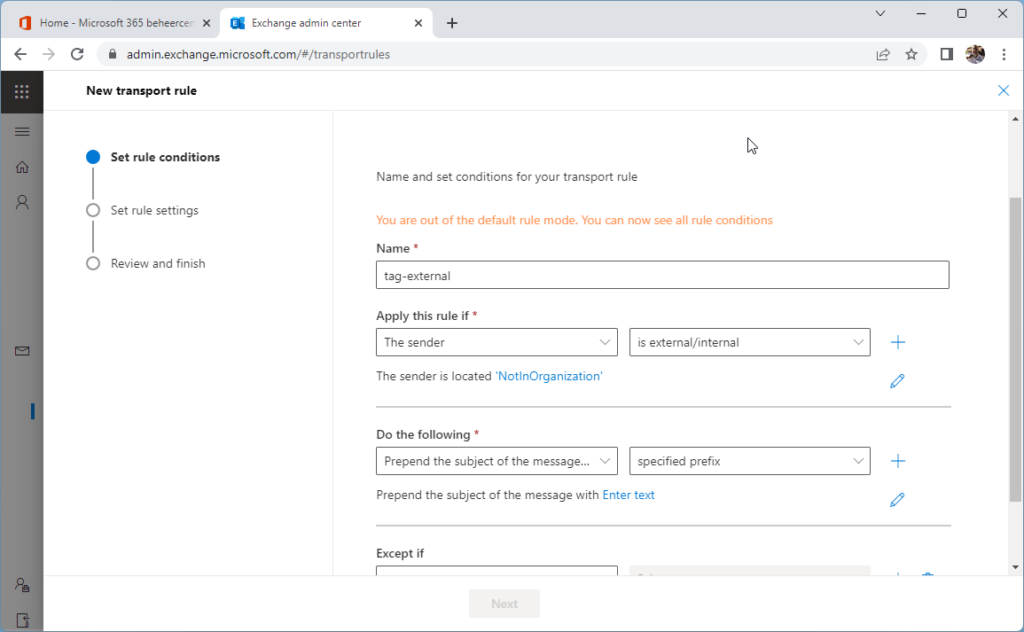 In het volgende scherm kies je voor Enforce etc etc.
Binnen Exchange 2013, Exchange 2016 en Exchange 2019 kun je op dezelfde manier een regel aanmaken via het ECP.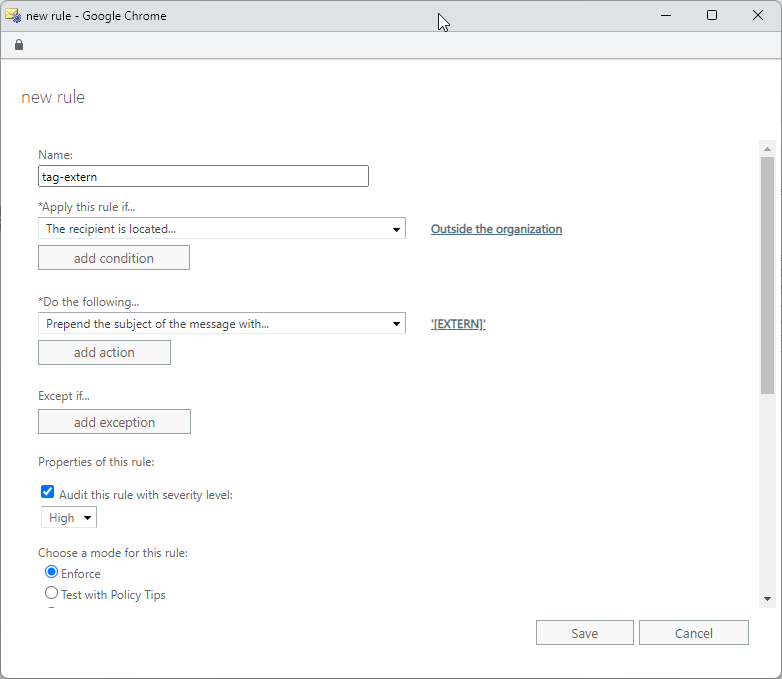 Evens is het mogelijk om een disclaimer boven de body-tekst van externe mails te laten verschijnen. Kies dan voor "apply a disclaimer to the message… > prepend a disclaimer.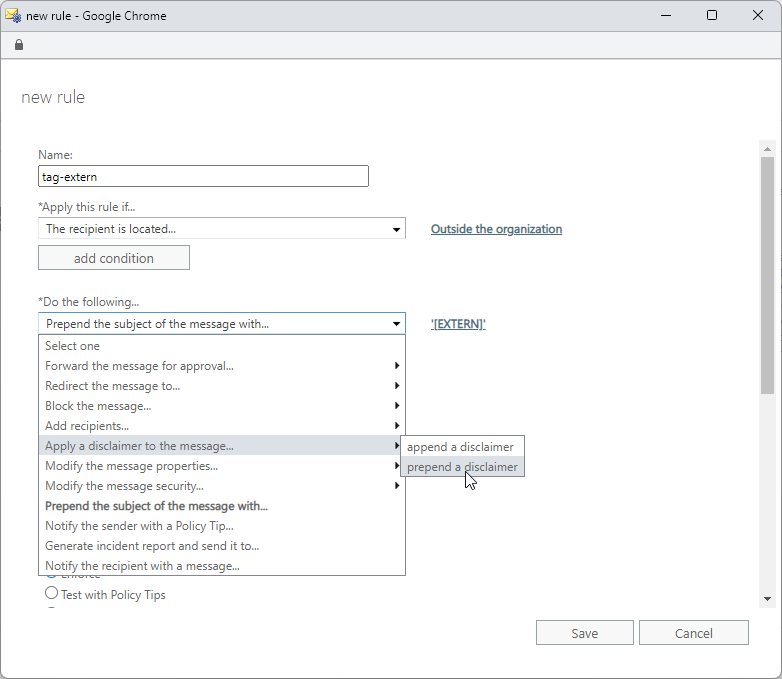 In het specify disclaimer text venster, kun je HTML gebruiken:
<div style="border: solid #ff0000 2.0pt; padding: 0.0pt 5.0pt 0.0pt 5.0pt;">
<p class="MsoNormal" style="line-height: 12.0pt; background: #ffee99;"><strong><span style="font-size: 10.0pt; color: #9c6500;"><span style="color: #ff0000;">LET OP</span>:</span></strong> <span style="font-size: 10.0pt; color: black;"> Deze e-mail is afkomstig van buiten de organisatie. Klik niet op links of open geen bijlagen tenzij je de afzender herkent en weet dat de inhoud veilig is.</span></p>
</div>
<p>&nbsp;</p>

Of iets compacter:
<div style="border: solid #ff0000 .0pt; padding: 0.0pt 0.0pt 0.0pt 0.0pt;">
<p class="MsoNormal" style="line-height:20pt; background: #ffee99; text-align: center;"><strong><span style="font-size: 10.0pt; color: #9c6500;"><span style="color: #ff0000;">EXTERN</span></span></strong></p>
</div>
<p>&nbsp;</p>