Wanneer je van een Microsoft 365 mailbox een export wil maken, kun je dat per mailbox via Outlook doen of via codetwo. Een andere optie is om het via Purview te doen. Zorg allereerst dat jouw account de eDiscovery Manager rol heeft. Dat kan via https://compliance.microsoft.com/compliancecenterpermissions. Het doorvoeren van een rechten wijziging als deze kan tot 24 uur nodig hebben.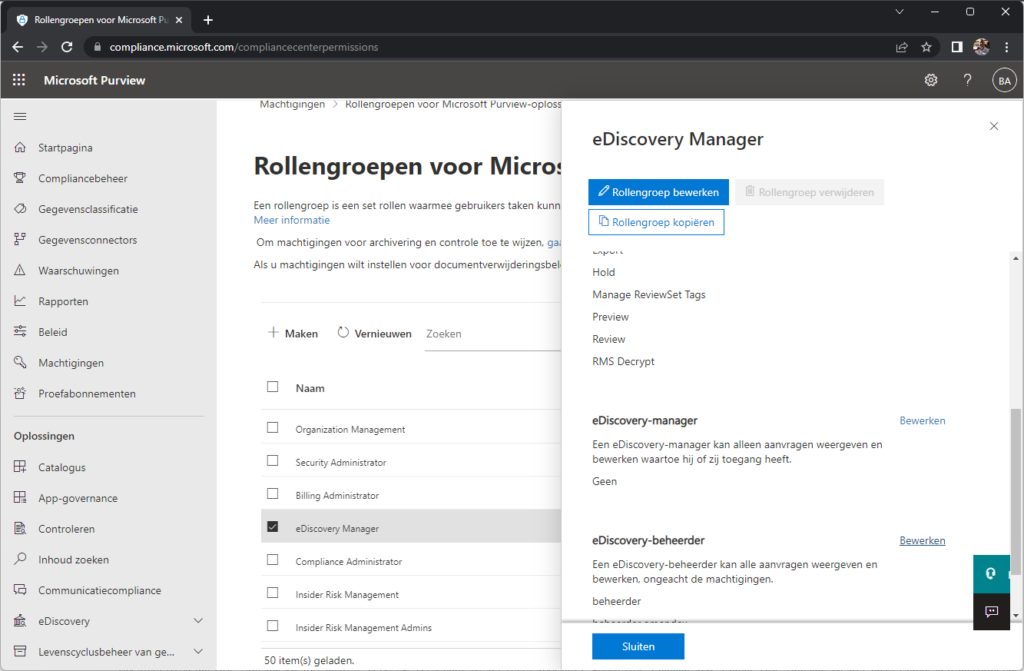 Vervolgens ga je naar https://compliance.microsoft.com/contentsearchv2?viewid=search. Hier tref je een updracht PST backup aan. Selecteer deze en kies bij Acties voor Zoekopdracht bewerken.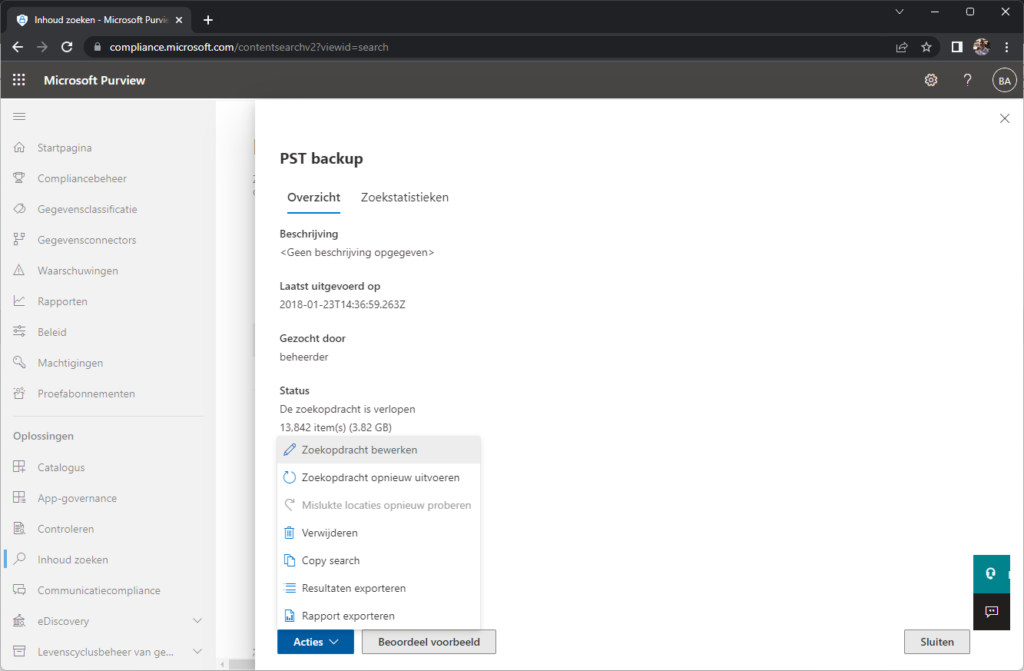 Selecteer je gebruikers waarna je de zoekopdracht succesvol bijwerkt.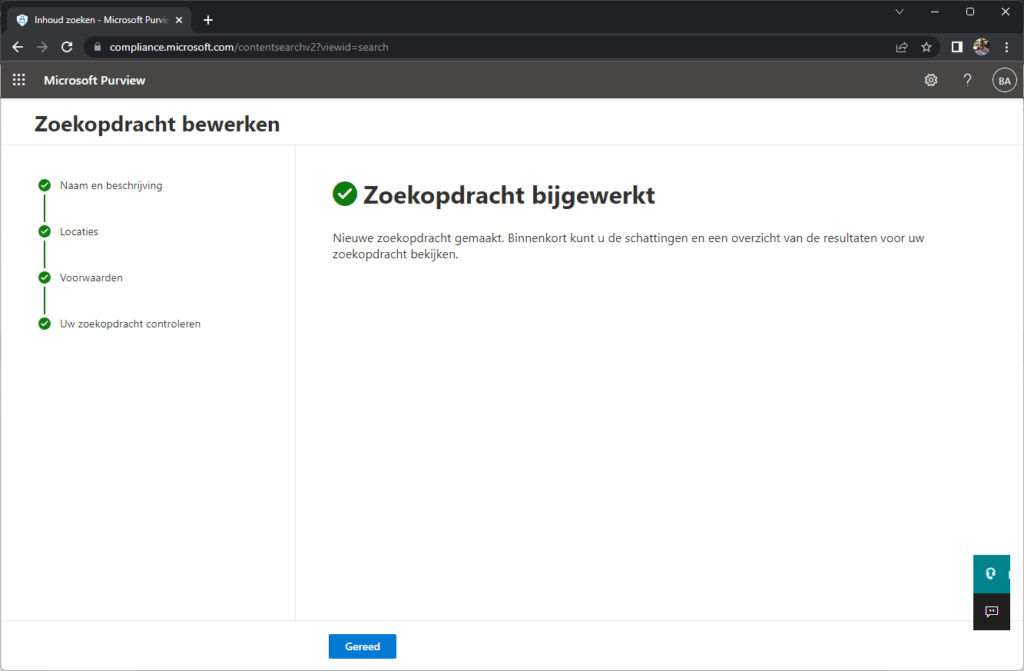 Ga vervolgens terug naar Acties en kies Zoekopdracht opnieuw uitvoeren. Wanneer deze zoek actie voltooid is, kies je bij Acties voor Resulaten exporteren.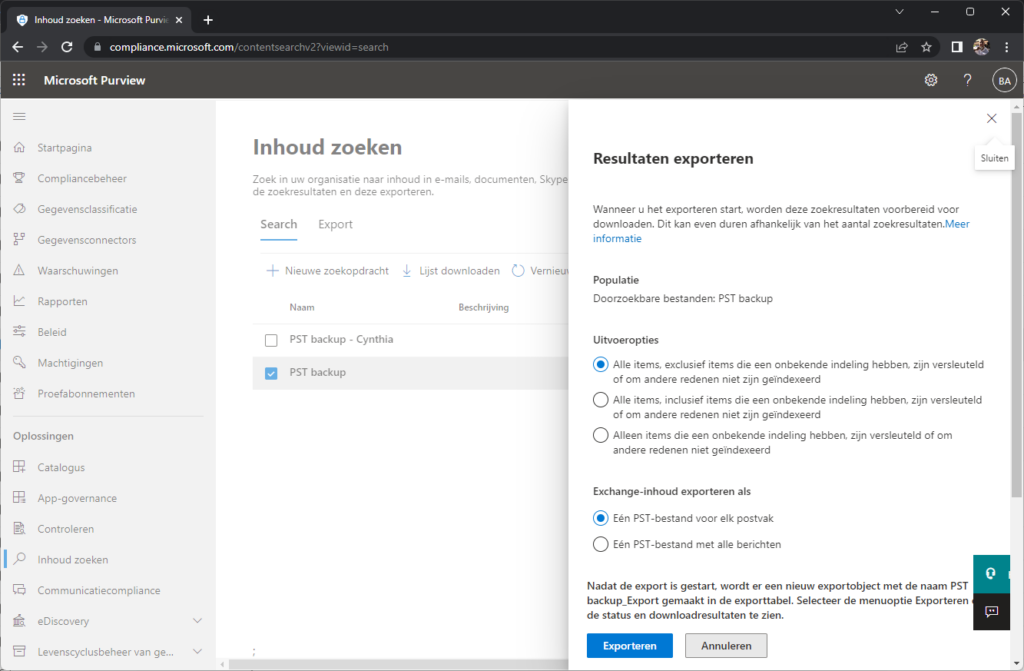 Hiermee wordt de taak gemaakt en kun je de export taak starten.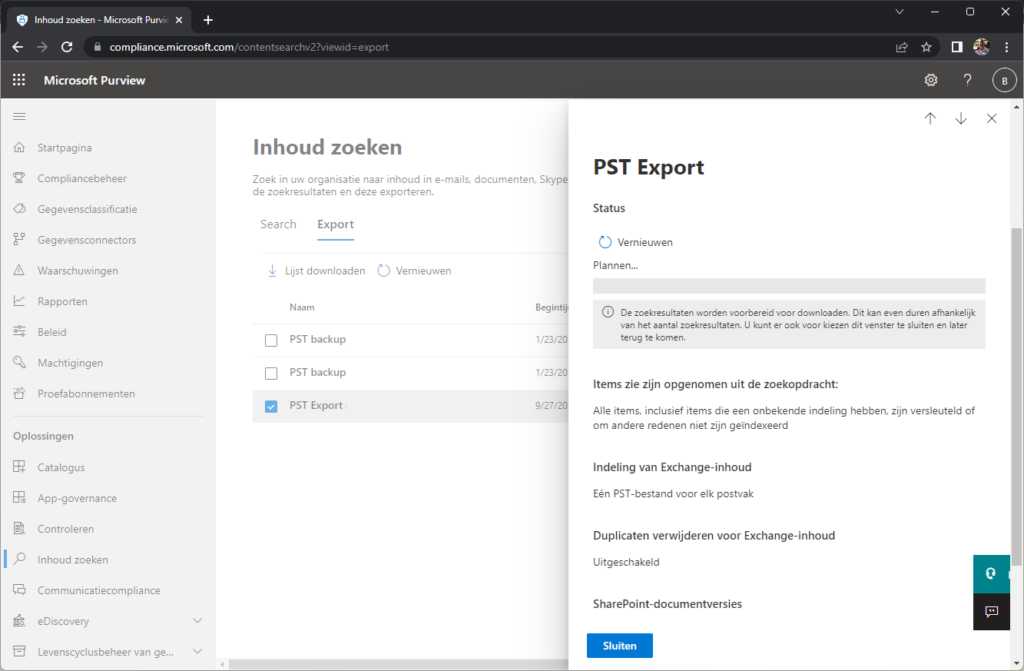 Vervolgens is het een kwestie van de Resultaten downloaden. Daarvoor heb je de Exportsleutel nodig die wordt vermeld op de Export pagina.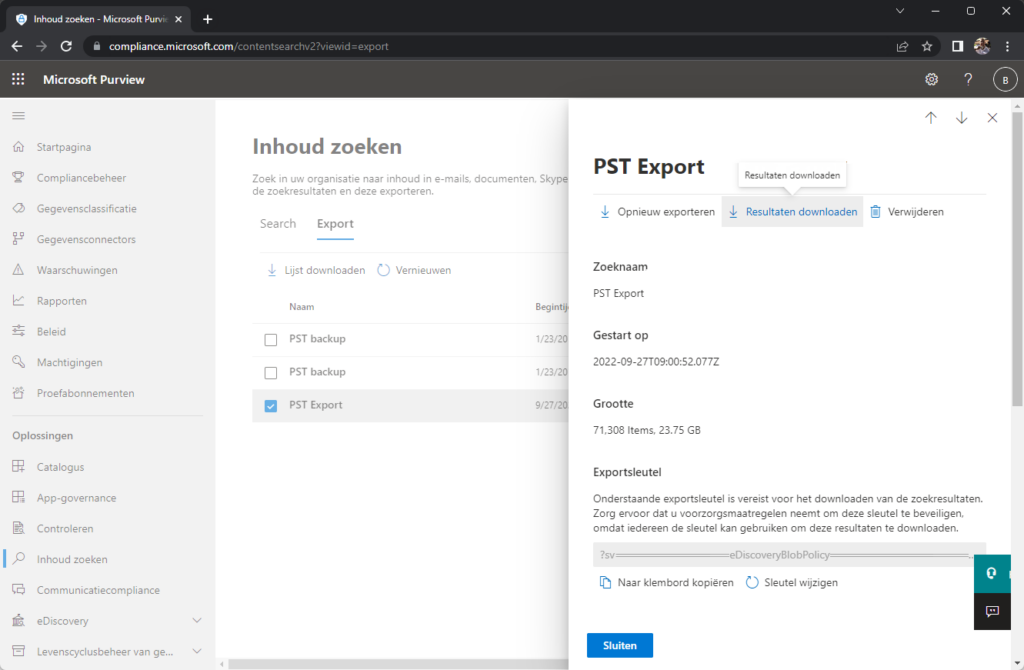 Waarschuwing: Gebruik Microsoft Edge of Internet Explorer om zoekresultaten of rapporten te downloaden. Schakel over naar een van deze browsers om de inhoud te downloaden.
Wanneer je op Resultaten downloaden klikt krijg je een waarschuwing

Kies hier Openen waarna je een installer popup krijgt voor de eDiscovery Tool welke je dient te installeren…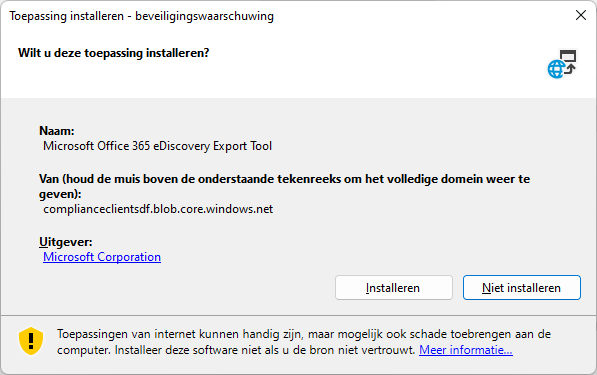 De laatste stap is het invoeren van de eerder verkregen Exportsleutel en een opslaglocatie, waarna alle gekozen mailboxen als PST naar de gekozen map worden gedownload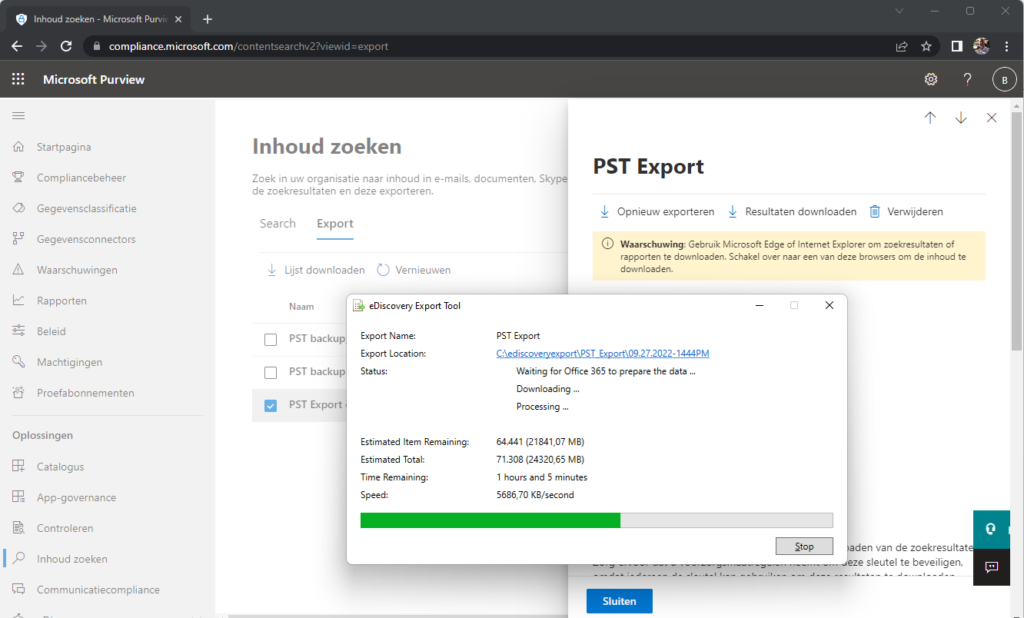 En klaar…