Op Facebook zag ik een foto van een kippendijen cake bij een bbq wedstrijd staan. Er stond geen recept bij maar afgaande op de foto heb ik wat ingrediënten toegevoegd…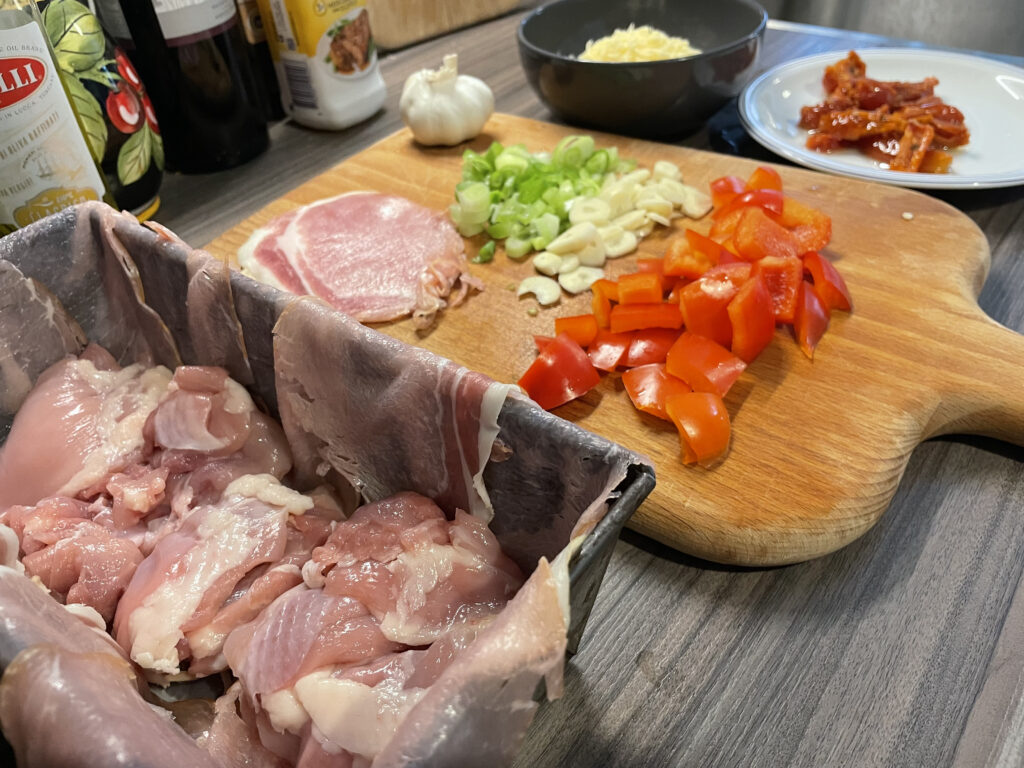 Je hebt nodig: een cakevorm, knoflook, bosuitjes, paprika, zongedroogde tomaatjes, kaas rasp, stuk of 20 plakken (2 bakjes) bacon plakken, kipdij filet (een grammetje of 300 gram per laagje), beetje peper en tijm.
---
---
Smeer het blik in met boter en bekleed deze met de bacon. Zeg daar een laagje kipdij filet op en daar bovenop een mengsel van kaasrasp, paprika, zongedroogde tomaatjes, bosui en knoflook met naar smaak peper en tijm.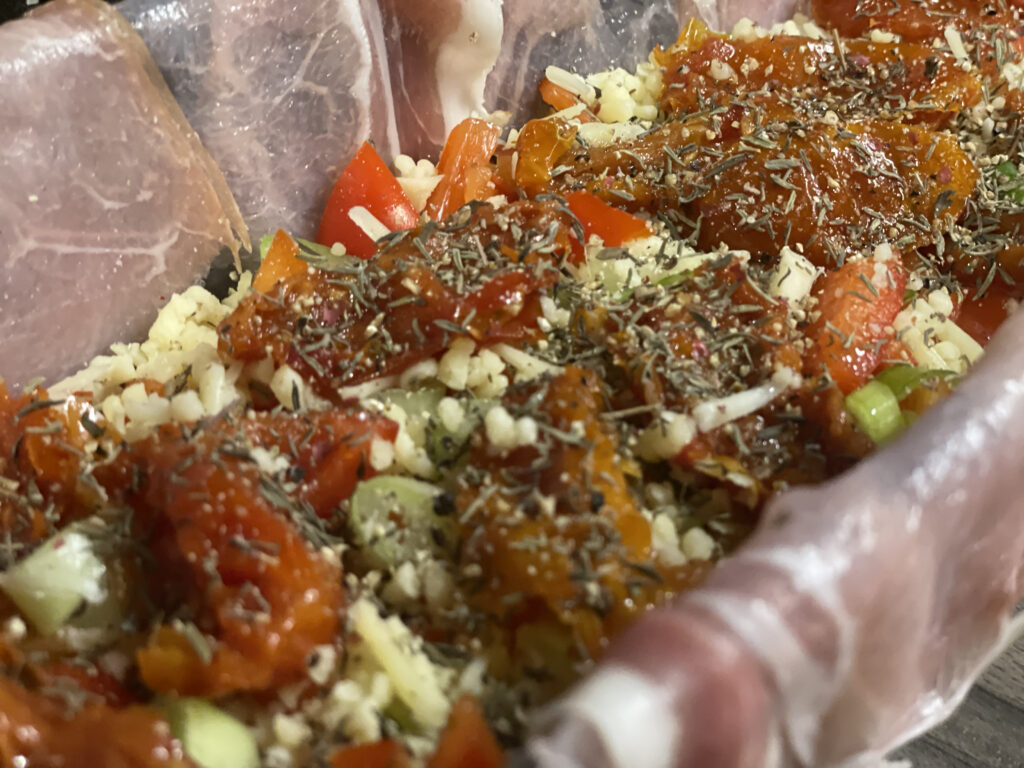 ---
---
vervolgens nog een laag kipdij filet en eventueel herhaal je de vorige stappen. Als je maar eindigt met kipdij filet. Sla dan de bacon over de inhoud en leg nog wat plakken bovenop. Dit gaat een halfuur in een voorverwarmde oven op 150graden.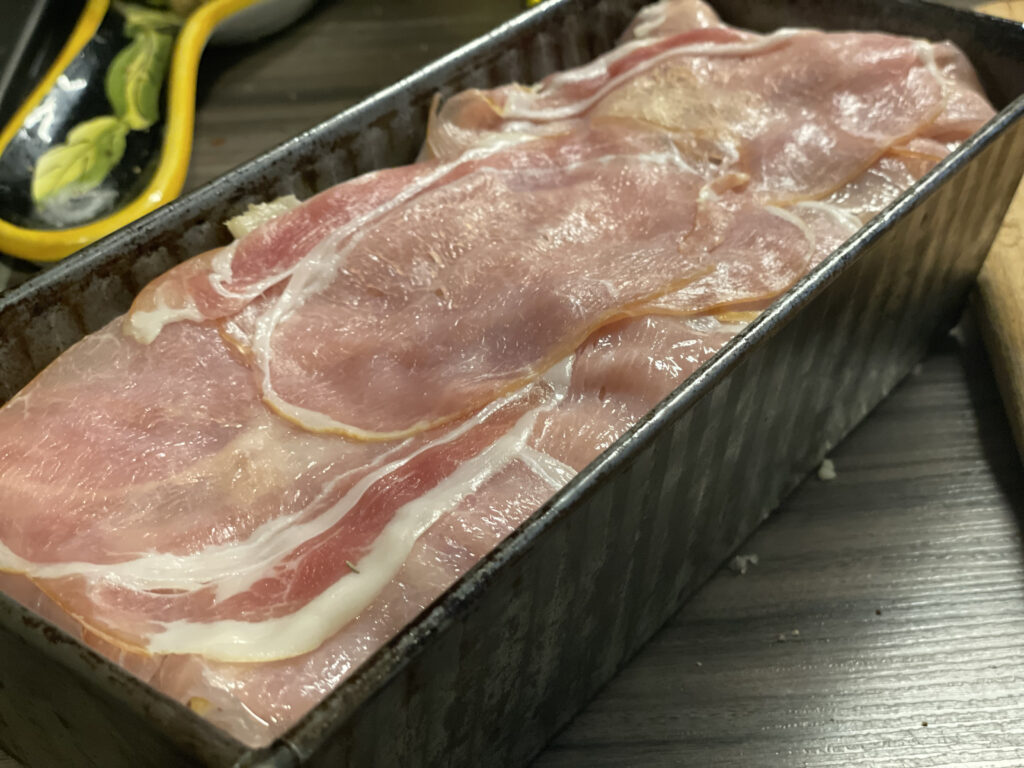 Na het halfuur haal je het blik uit de oven en schenk je het vocht af.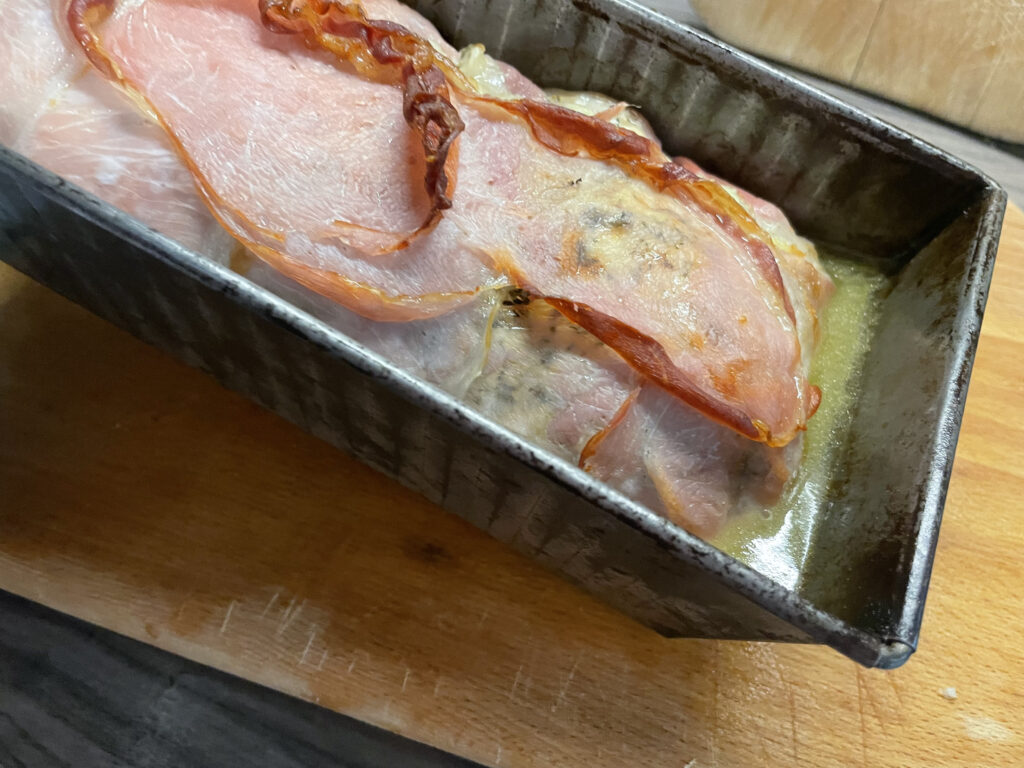 Kieper je de kippendijen cake op een ovenschaal. Zet dit nog eens 25 tot 30 minuten in de oven. Draai daarbij de schaal wel een keer 180graden.