Sinds enige tijd zijn de Yamaha Home Cinema versterker en de Marantz phono versterker in de woonkamer vervangen. De Marantz doet nu op zolder dienst als phono-stage voor de Thorens TD160 MkII en in de woonkamer wordt alles waargenomen door een Onkyo TX-NR656 netwerk receiver.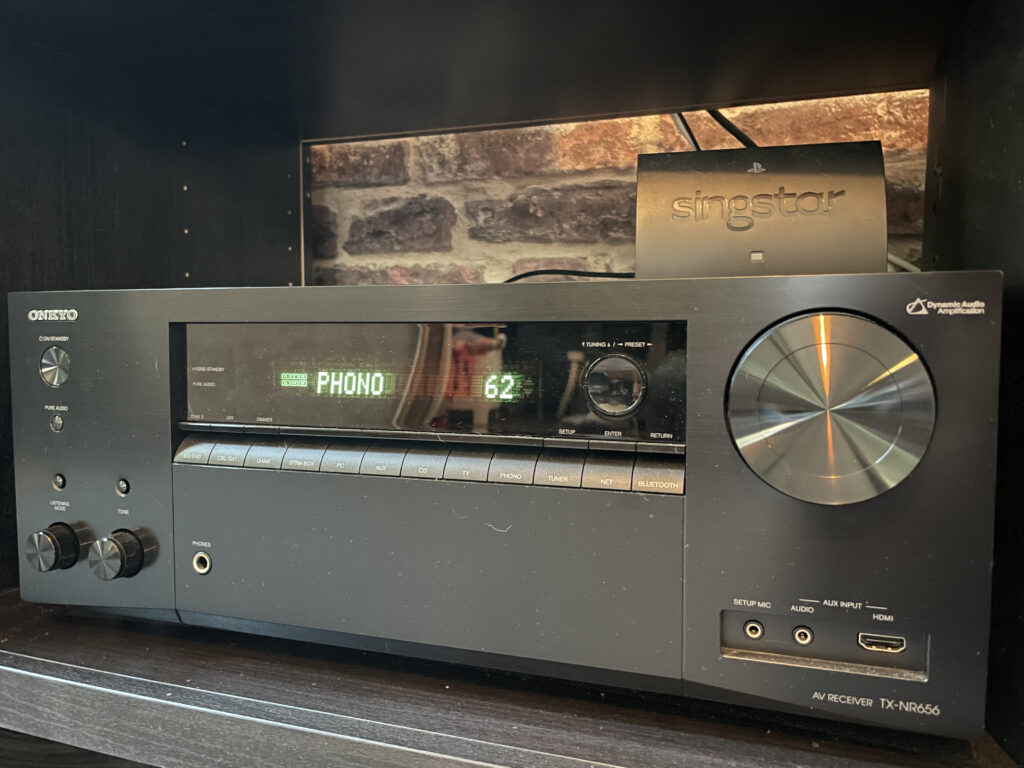 De Onkyo is een beest uit 2016 die veel meer weer te produceren dan zijn voorganger bij de familie Steijvers, de Yamaha RX-V364. De Onkyo is een Dolby Digital/DTS av-receiver die naast een phono aansluiting ook compatible is met HDCP2.2. Dat houdt in dat ook het afspelen van 4K Blu-Ray discs geen problemen geeft. Tevens biedt deze Onkyo de mogelijkheid aan om te kiezen voor een 7.2 OF voor een 5.2 Surround setup met een wi-wired setup van je front speakers.
---
---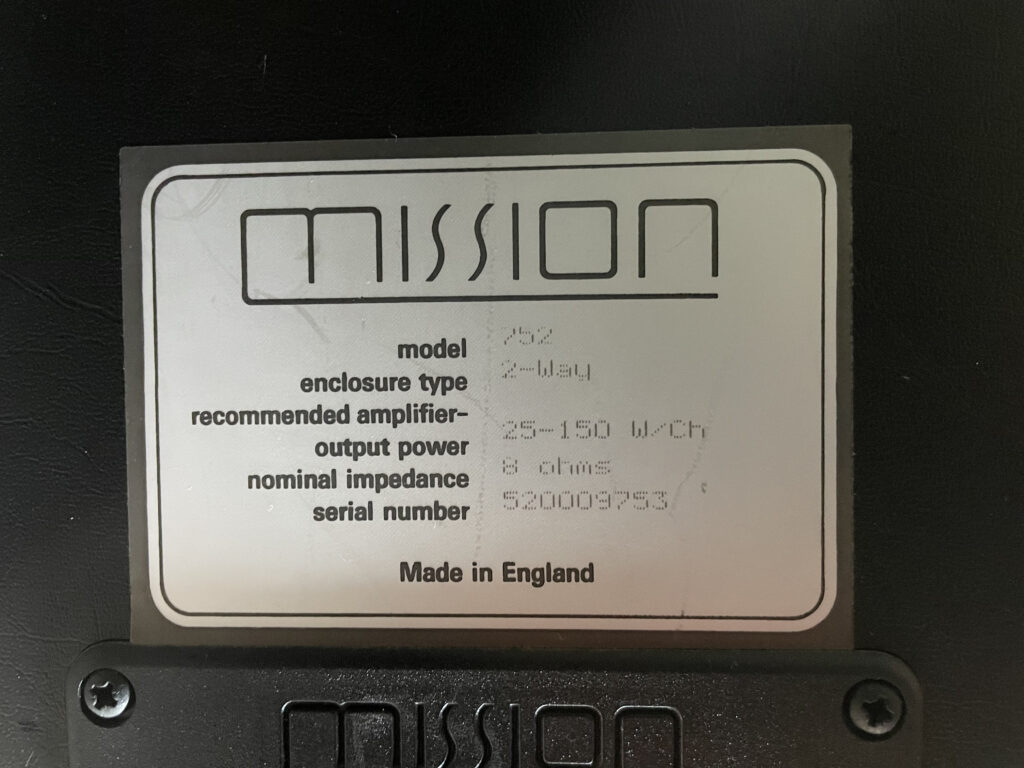 Om te kunnen kijken of bi-wiring inderdaad meer geluidsgenot biedt, moesten de Mission 760i speakers een opvolger krijgen. Die is er nu gekomen in de vorm van de Mission 752, een 2weg zuil luidspreker.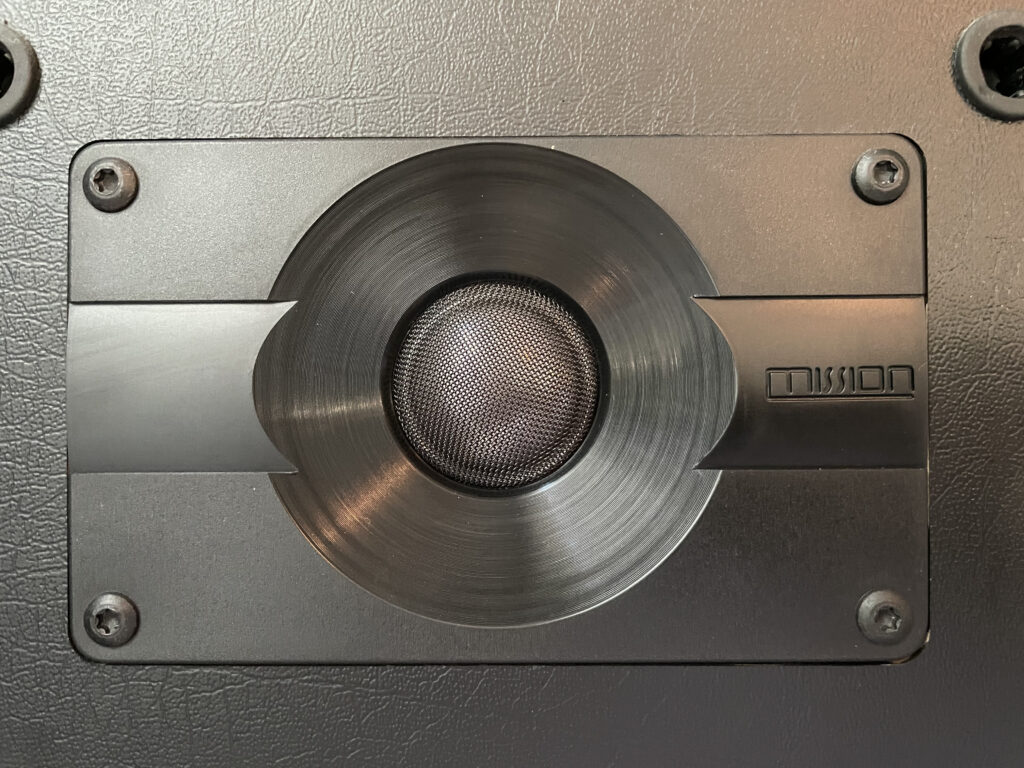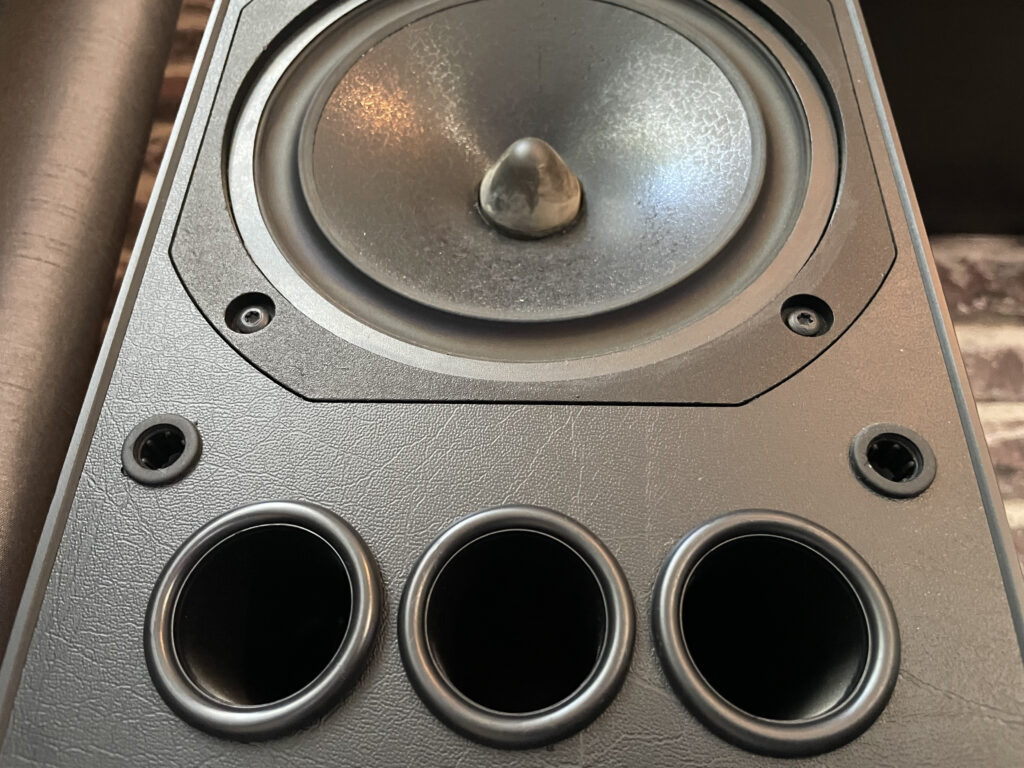 Type: 2 way, 2 driver loudspeaker system
Frequency Response: 40Hz to 20kHz
Recommended Amplifier: 35 to 150W
Impedance: 8 ohms
Sensitivity: 90dB
Bass: 1 x 170mm Aerogel paper
Tweeter: 1 x 26mm ferrofluid cooled
Enclosure: 28 litre, bass reflex
Finish: real wood veneer
Dimensions: 875 x 198 x 255mm
Weight: 18.5kg
De 752 was een redelijke makkelijke keuze. Ik ben al tientallen jaren erg tevreden met het geluid van de 760i serie, waardoor ik ook voor de nieuwe front speakers op een model van Cyrus Mission wilde terugvallen.
---
---
Heel even heb ik nog Mission 753's, een 2 way speaker met 4 mid/sub drivers en een tweeter erin, overwogen. Daarvan las ik dat een eventuele reparatie wel een dingetje kon zijn, als er een driver-fail zou optreden. Wel kijk ik met een scheef oog nog naar de Mission 767. Deze is vergelijkbaar met de eerder genoemde 753, maar is een 3 way.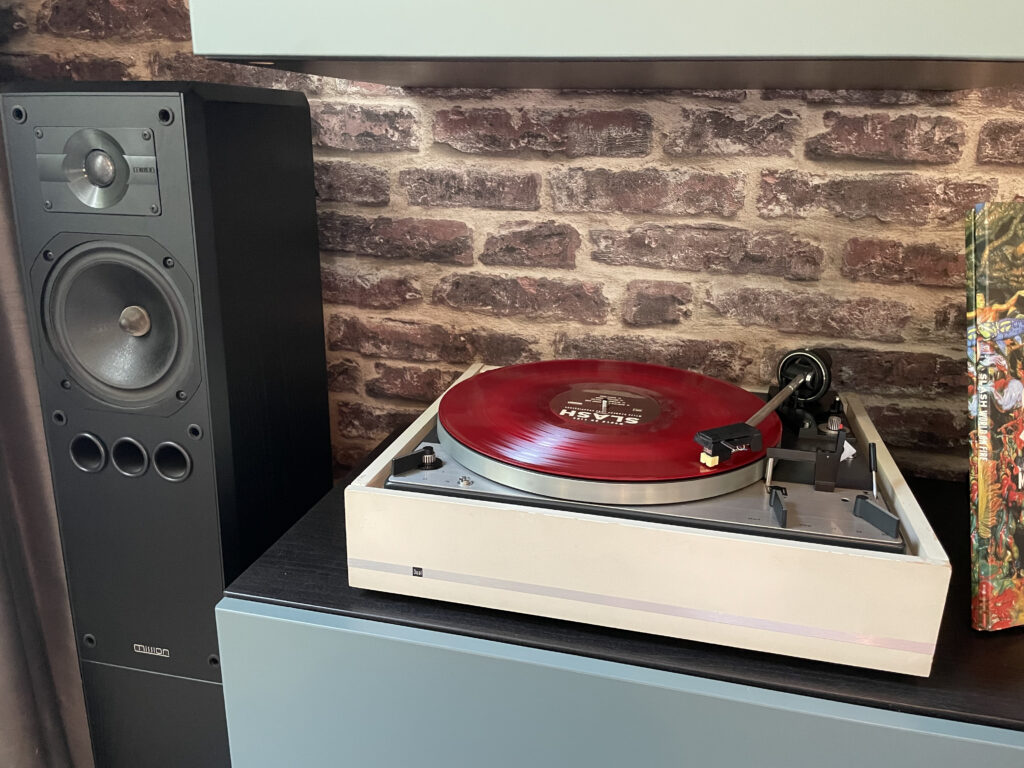 De Mission 760i's zullen nu dienst gaan doen als rear speakers. De kleine Yamaha speakers van de oude home cinema set zullen als front-height getest worden. Wanneer Dolby Atmos en DTS:Neural X echt iets extra's brengen en bi-wiring van de front speakers ook een groot verschil maakt, wordt dat nog een lastige keuze…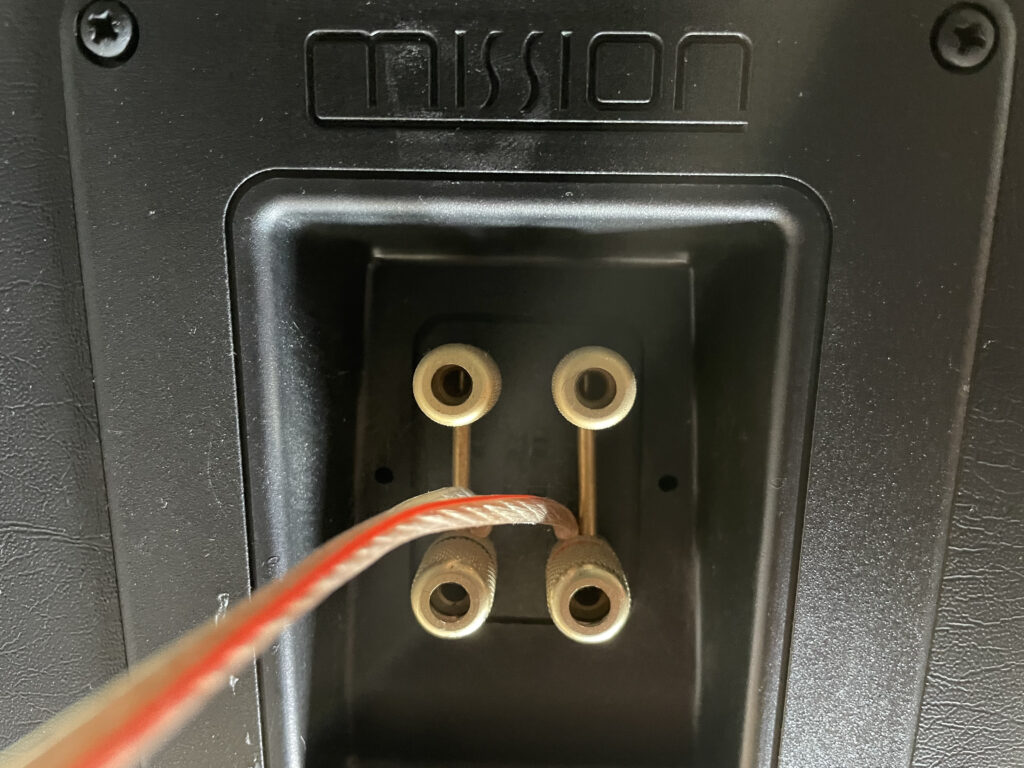 Later meer over het bi-wiren…