Bij een ESET Protect installatie op een netwerk, zit een Apache Tomcat installatie voor het web control panel. Out of the blue functioneerde dit niet meer. De service start en stopt meteen.

Om dit te verhelpen ga je naar de bin map van je apache installatie en dubbelklik je op de tomcat9w.exe. Op het tabblad Java, staat een pad vermeld dat wijst naar een jvm.dll. De kans is groot dat met een Java update (ik hoop dat je java met regelmaat bijwerkt) het pad is vervangen door een pad met een nieuwer versie nummer verwerkt.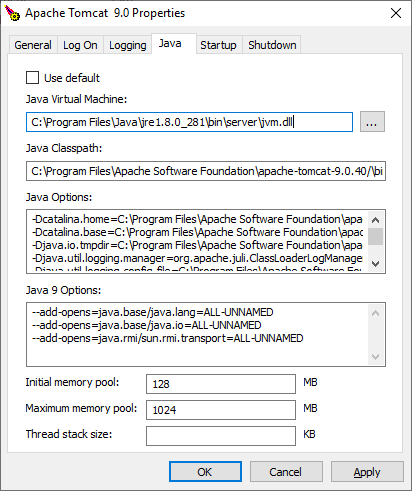 Dus controleer het juiste pad en vul dit in bij Java Virtual Machine. Druk daarna op apply en start de Tomcat service.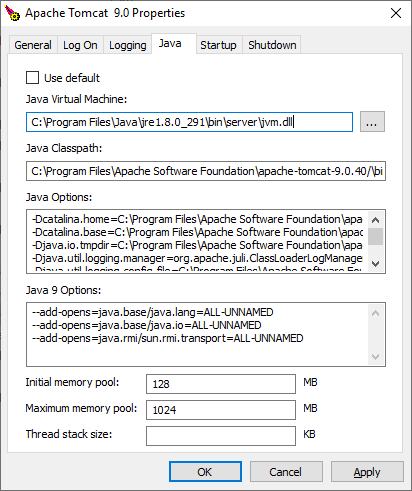 Vanuit een elevated dos-prompt doe je het volgende:
net start Tomcat9
Vervolgens functioneert in dit geval de ESET Protect console weer.