Azure AD Connect is er al even waardoor nu het moment daar is, dat je de eerste migraties krijgt van Azure AD Connect naar nieuwe servers omdat de bestaande wordt uitgefaseerd. Het eerste waar je aan denkt is "hoe heb ik die sync destijds gedaan, op welk attribuut sync ik". Geen paniek, je kunt de instellingen exporteren en importeren.
Begin met het inrichten van een nieuwe server, download daarop AzureADConnect.MSI en installeer deze. Ik heb de MSI in de map c:\install gezet, en roep deze aan vanuit een elevated dos-prompt.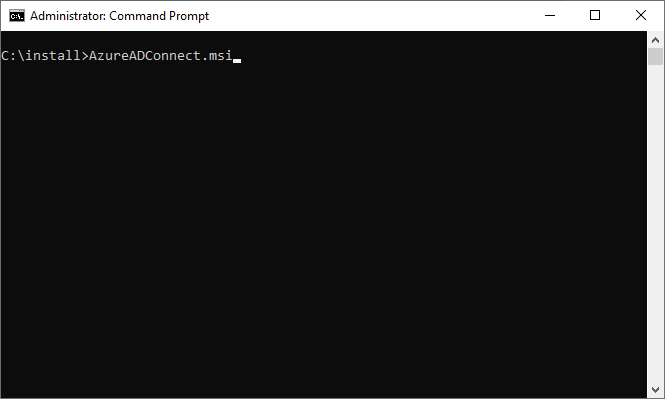 De installatie is een fluitje van een cent. Ga akkoord met de voorwaarden en kies voor Customize.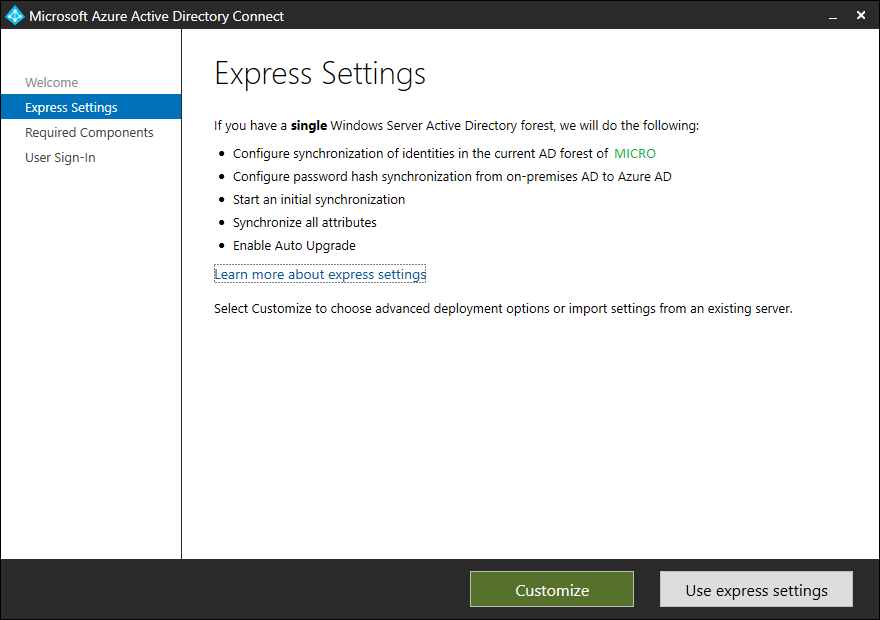 Laat dat scherm even open staan en ga met de verkenner naar de map C:\Program Files\Microsoft Azure Active Directory Connect\Tools en kopieer de inhoud ervan naar je huidige Azure AD Connect server.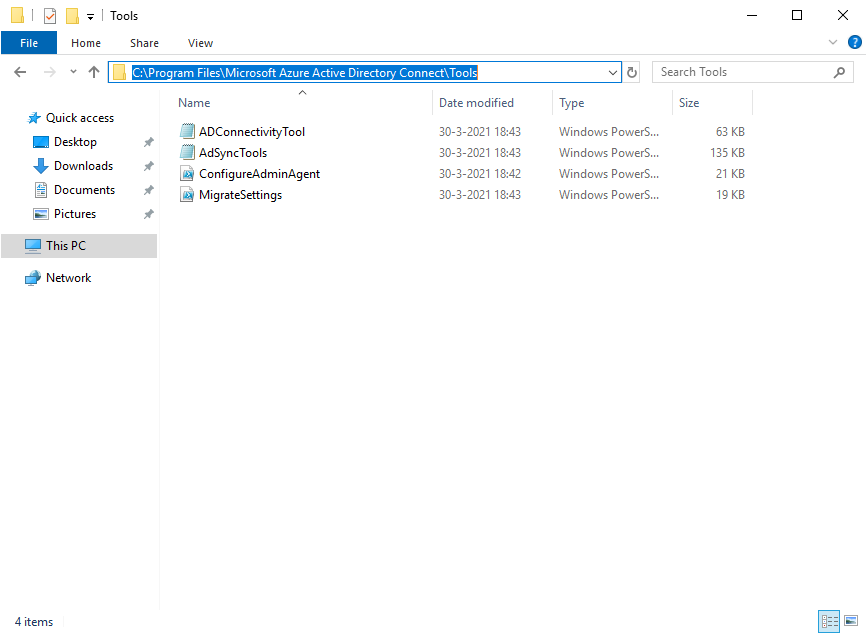 Op de nieuwe server heb ik een map c:\migratie aangemaakt waarin ik de bovenstaande bestanden heb geplaatst. Open daar vervolgens een elevated powershell venster en voer MigrateSettings.ps1 uit.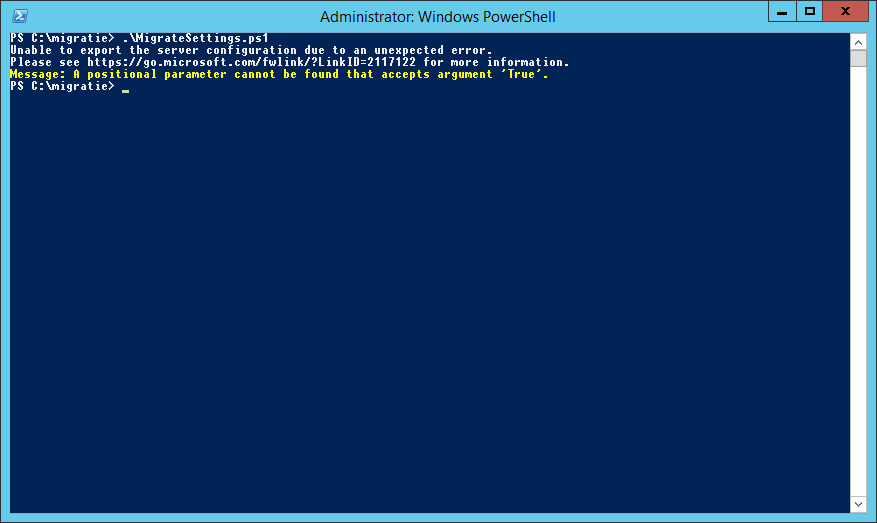 Wellicht krijg je de melding "Message: A positional parameter cannot be found that accepts argument 'True'. Edit dan MigrateSettings.ps1 en haal $true weg in de onderstaande regel:
# Export the server configuration in a new PS session to avoid loading legacy cmdLet assemblies    
Get-ADSyncServerConfiguration -Path $ServerConfiguration $true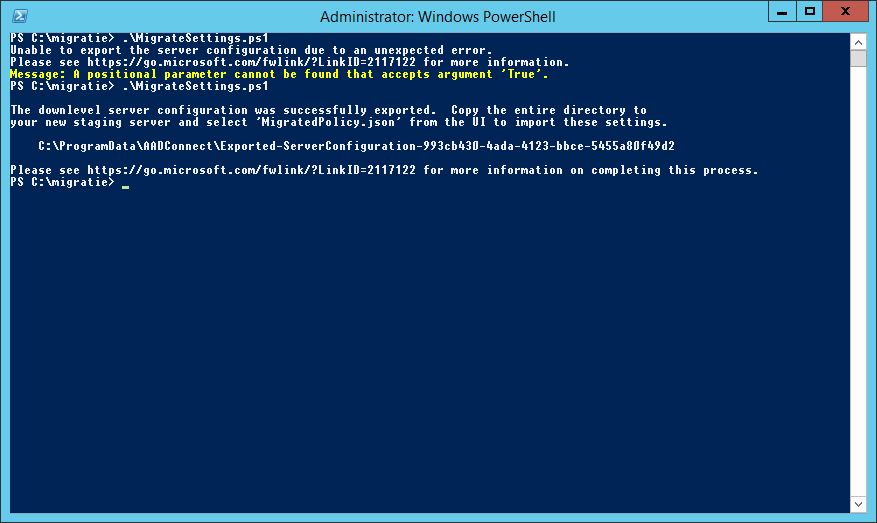 Kopieer die gehele map Exported-ServerConfiguration-xxxxxxx naar de nieuwe server en ga verder met de Azure AD Connect configuratie.
Kies voor "Import synchronization settings en geef het map op naar de MigratedPolicy.json in de net gekopieerde map: C:\migratie\Exported-ServerConfiguration-993cb430-4ada-4123-bbce-5455a80f49d2\MigratedPolicy.json
Vervolgens druk je op "Install".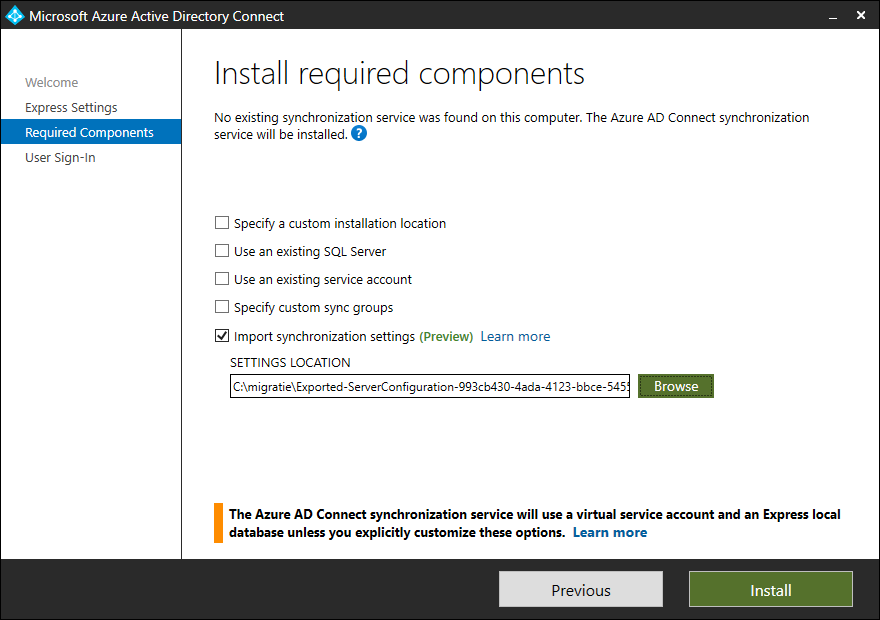 Selecteer Password Hash Synchronisation en druk op Next.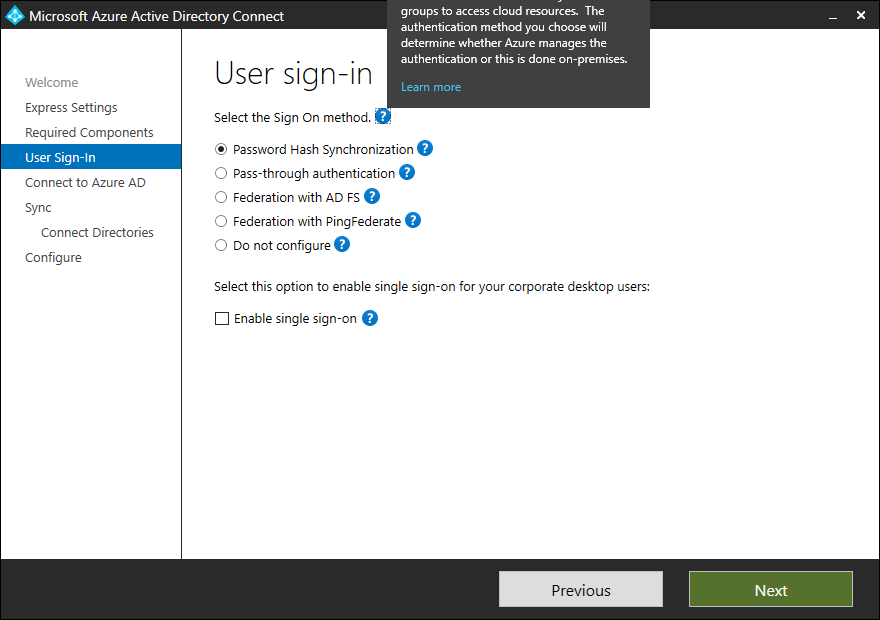 In het volgende scherm geef je je Office 365 admin credentials op en druk je op Next. Hierna kom je in een scherm om je lokale enterprise admin credentials op te geven. Hier kies ik voor Create new AD account en geef ik mijn eigen credentials op om vervolgens op OK te klikken en verder te gaan.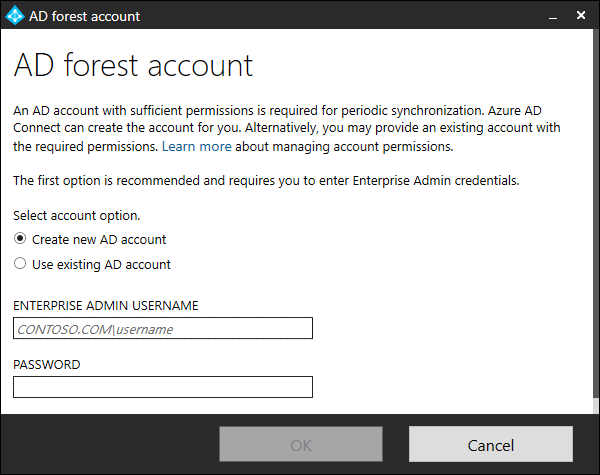 Daarna moet je nog één keer op next drukken en vervolgens op Install..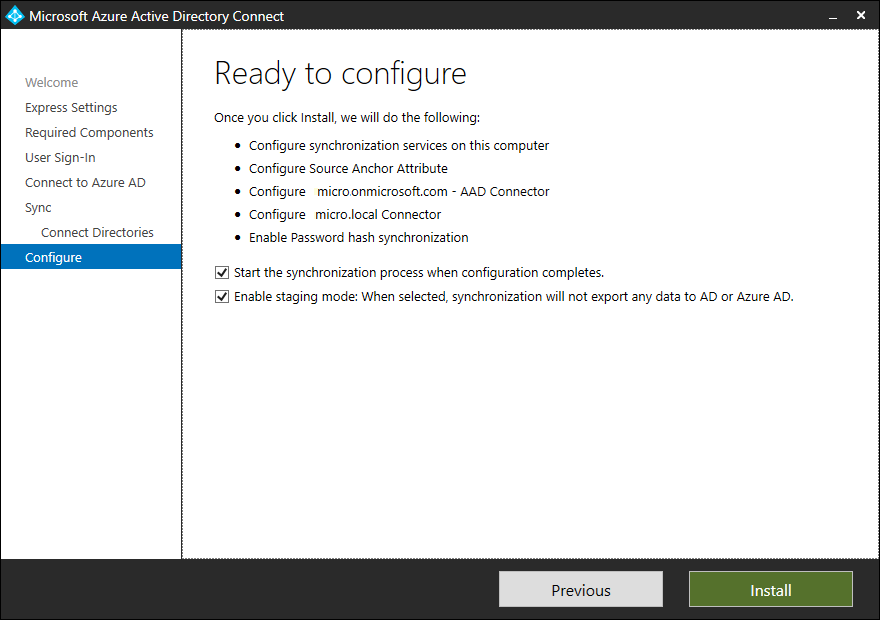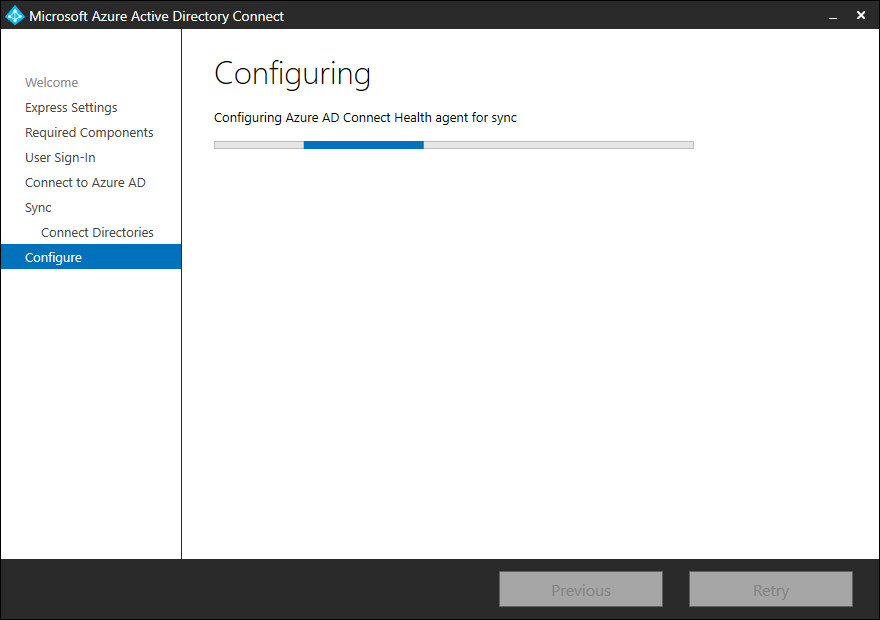 Klik op Finish zodra het programma gereed is. Hierna kun je de Microsoft Azure AD Sync service stoppen op je oude server.
Start nu de Azure AD Connect en haal de Staging mode weg.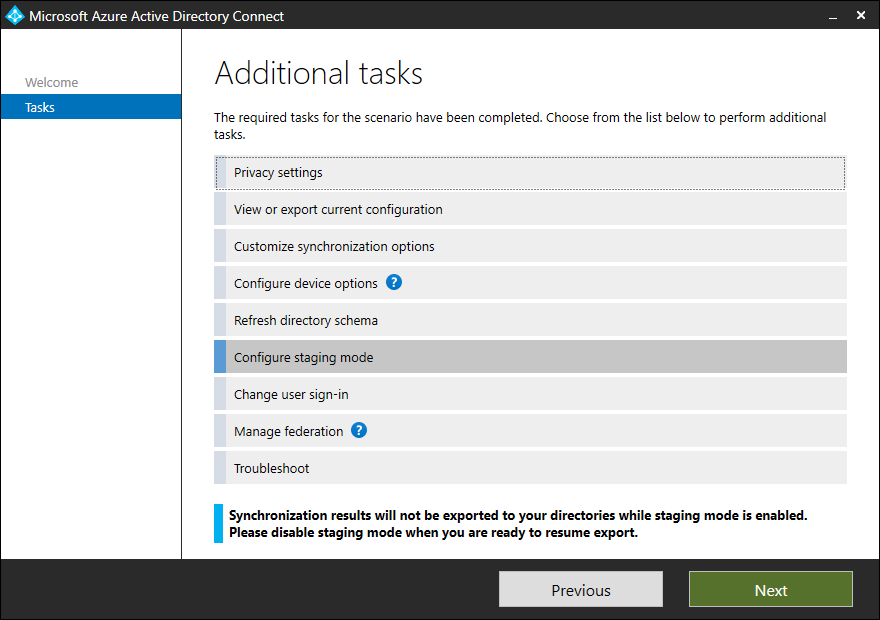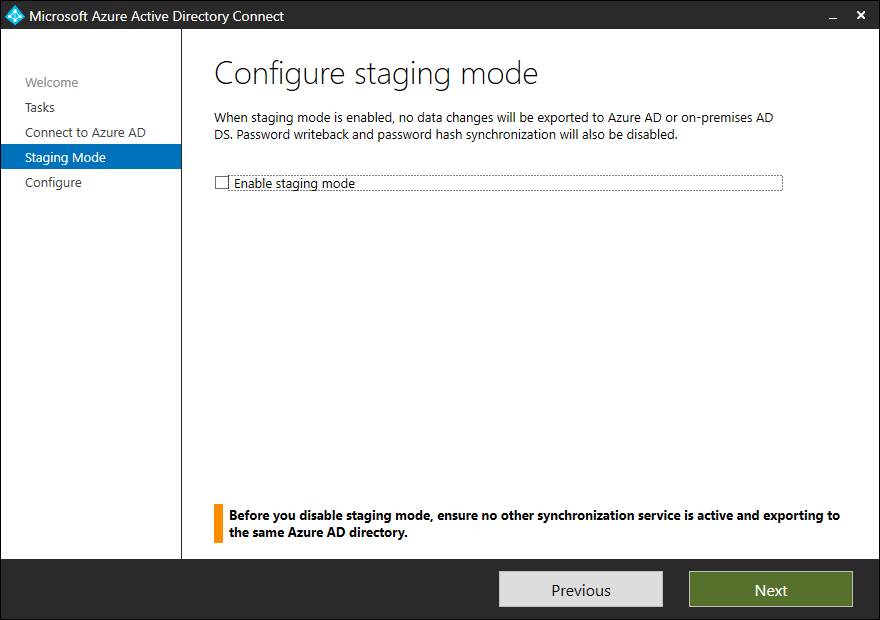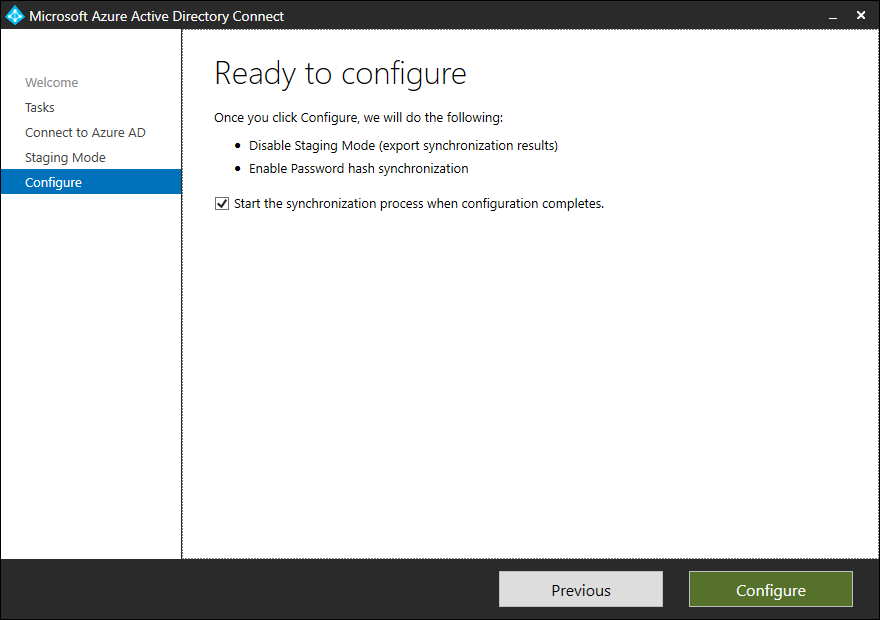 Log nu in op https://admin.microsoft.com/Adminportal/ om te controleren dat de synchronisatie inderdaad werkt, zodat je verder kunt met het uitfaseren van je oude server binnen je active directory.