Bij het installeren van een laatste patch van vcenter kreeg ik een melding "Error in method invocation Timeout happens while waiting for task to terminate" bij de stage and install.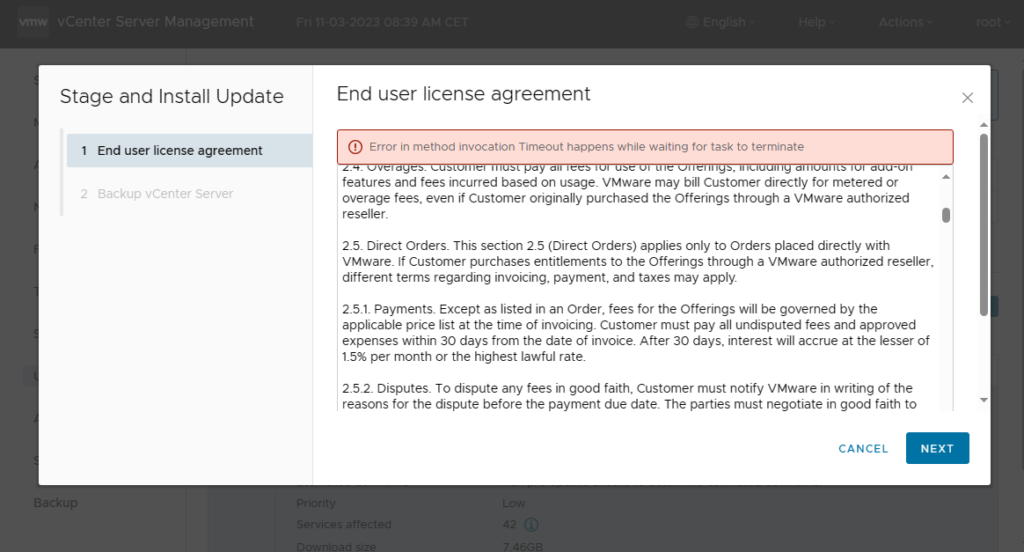 Begin met het maken van een snapshot.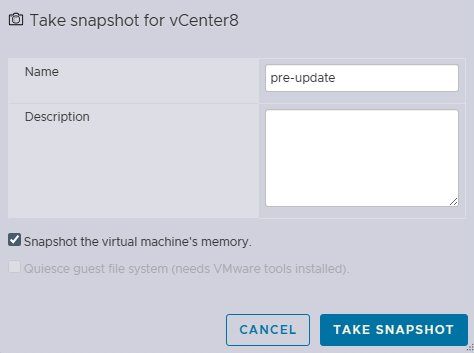 Een eerste check is om te kijken of het bestand update_microservice.pid je in de weg zit. Deze komt te staan in /var/log/vmware/applmgmt en deze zou je mogen verwijderen.
rm /var/run/vmware/applmgmt/update_microservice.pid
Indien die file niet bestaat, ga je over tot het herstarten van de services.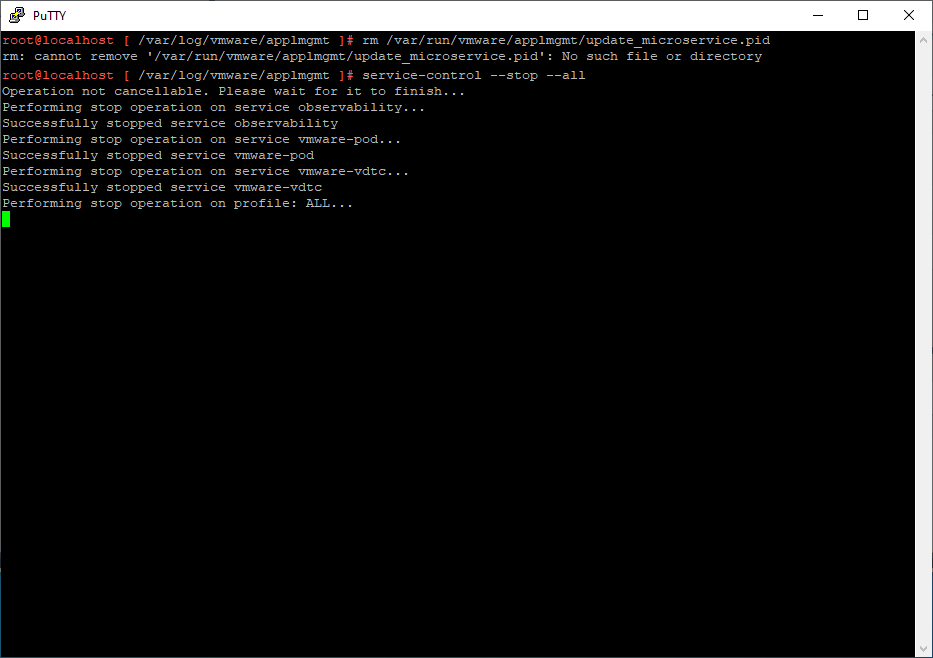 De herstart doen we middels service-control –stop –all en service-control –start –all
service-control --stop --all
service-control --start --all
Daarna proberen we de stage and install nogmaals.