Ditmaal wilde ik de update van Exchange Server een keer via commandline doen, of liever gezegd powershell aangezien velen anders cmd.exe uitvoeren.
Begin met een herstart van de Exchange Server, dat voorkomt frustratie als je bij de eerste stap al meteen de melding "Pending reboot" krijgt.
Download ExchangeServer2019-x64-CU13.iso en mount deze. Open powershell en cd naar de DVD drive.
We beginnen met het uitbreiden van het active directory schema:
.\Setup.exe /PrepareSchema /IAcceptExchangeServerLicenseTerms_DiagnosticDataON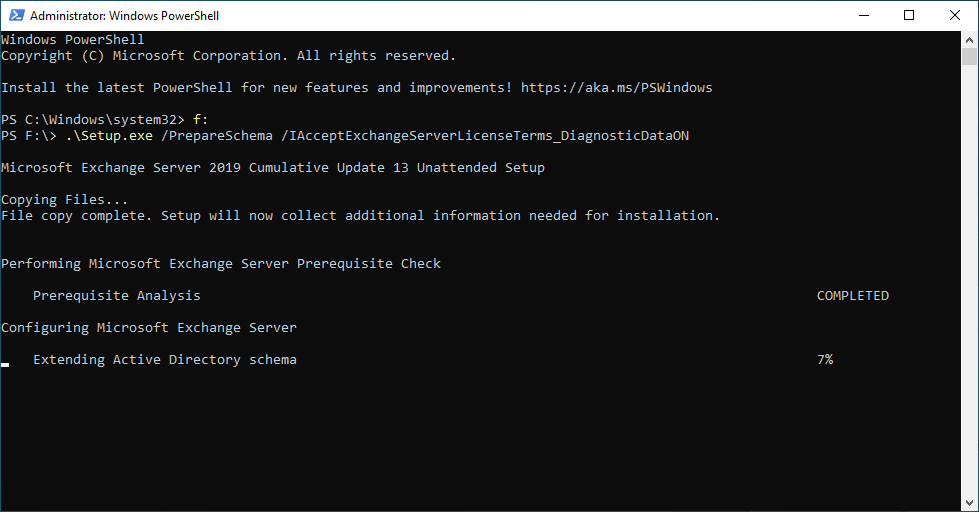 Daarna dien je active directory bij te werken :
.\Setup.exe /PrepareAD /IAcceptExchangeServerLicenseTerms_DiagnosticDataON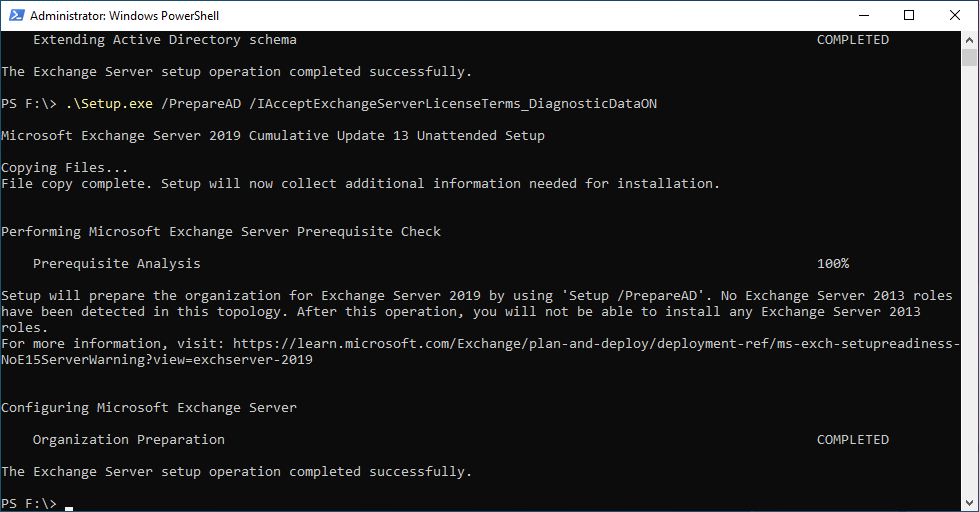 Wanneer je de vorige stappen succesvol hebt afgehandeld kun je de upgrade van Exchange Server zelf starten:
.\Setup.EXE /Mode:Upgrade /IAcceptExchangeServerLicenseTerms_DiagnosticDataOn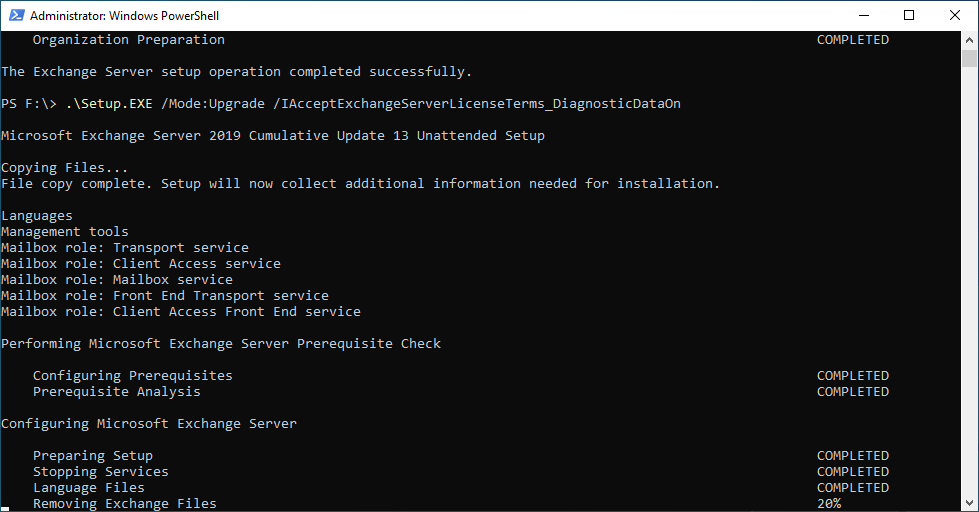 Mocht je tijdens het monitoren van de voortgang zien dat bij "Copying Exchange Files" de teller kortstondig niet oploopt: "Don't panic!".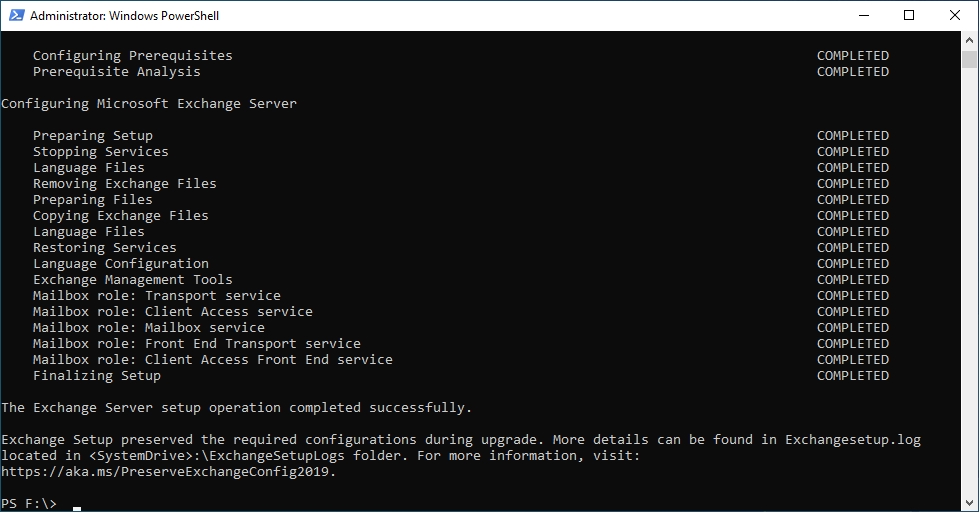 Afrondend controleer je met de healthcheck of er nog zaken zijn die je moet uitvoeren.