Binnen een simpel netwerk is het meestal de router die adressen aan alle computers, laptops, tablets en smartphones uitdeelt. Wanneer je een server toevoegt aan dat netwerk, heb je het liefst dat deze server dat voortaan overneemt.
Zet DHCP uit op je router en ga in je server manager dashboard naar DHCP. Je ziet al de melding configuration required in beeld staan. Ga naar More en vervolg door Complete DHCP configuration aan te klikken.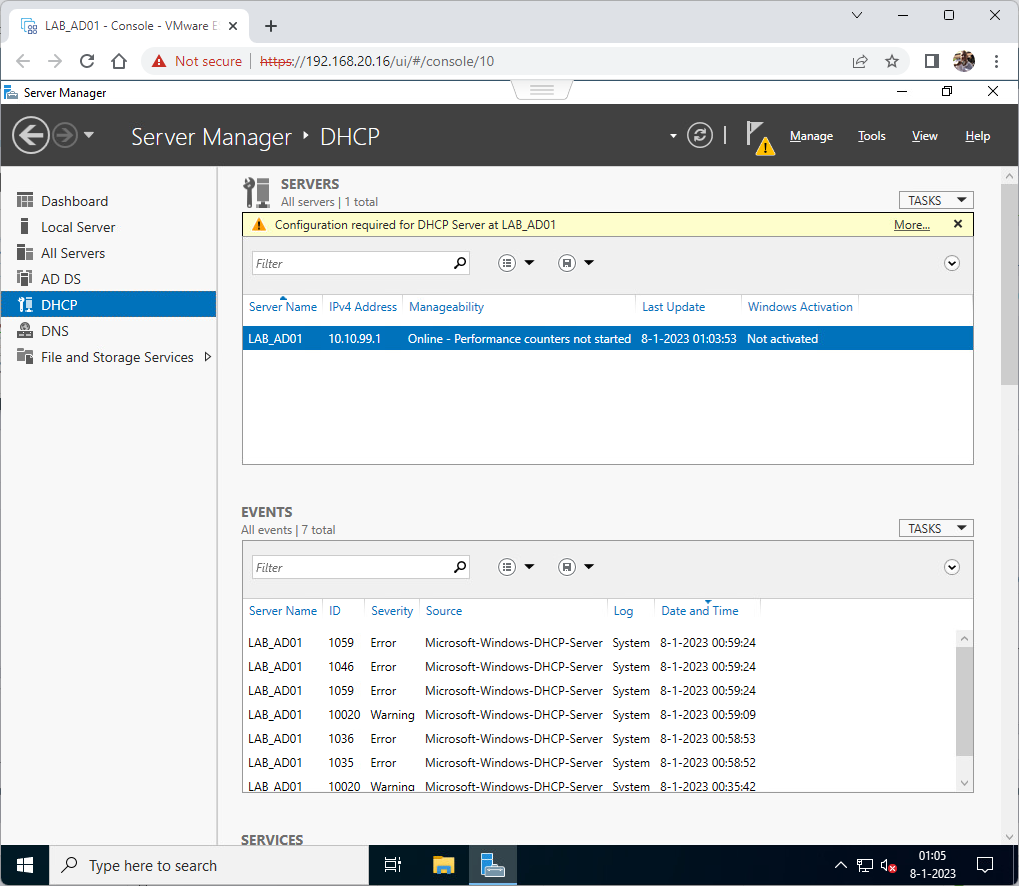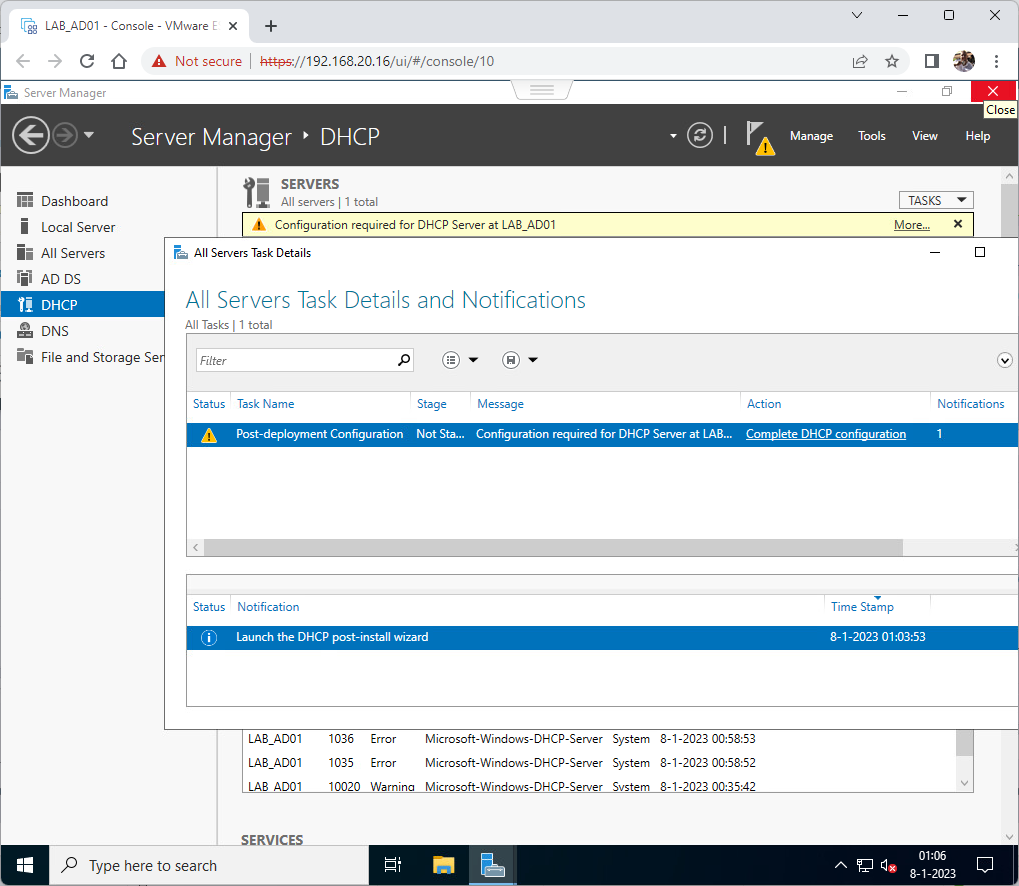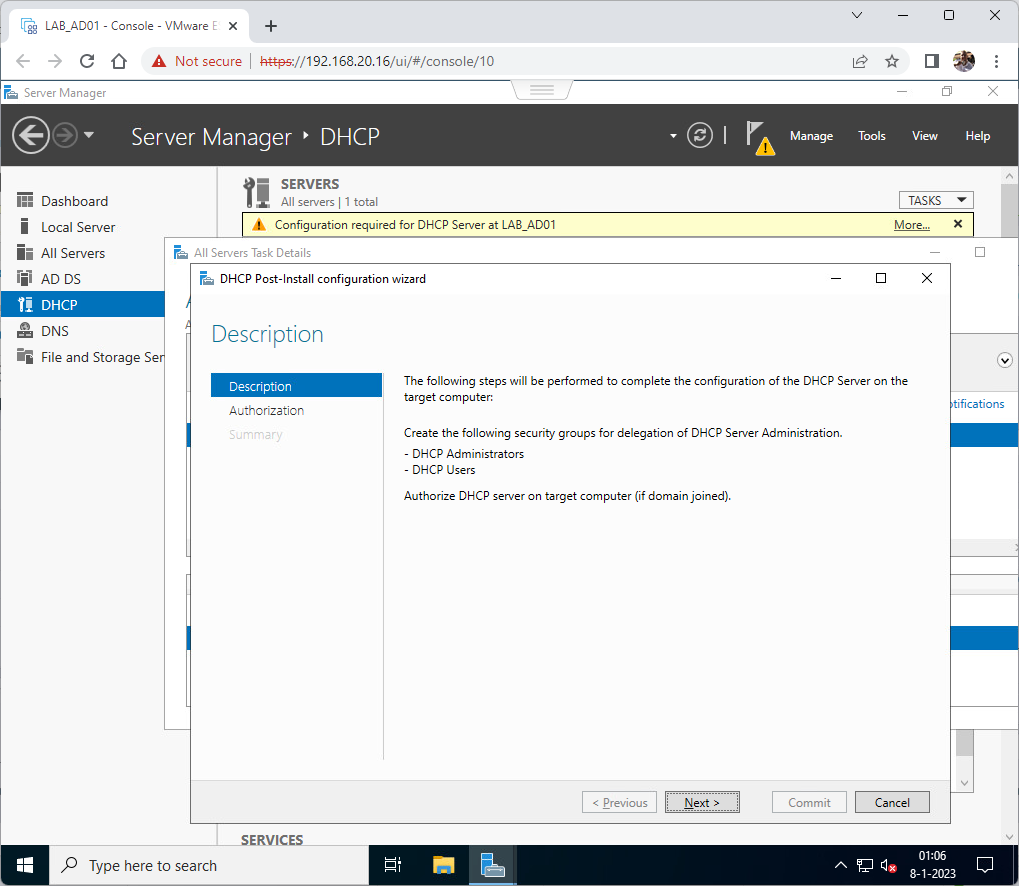 Allereerst authoriseer je deze DHCP server binnen AD DS.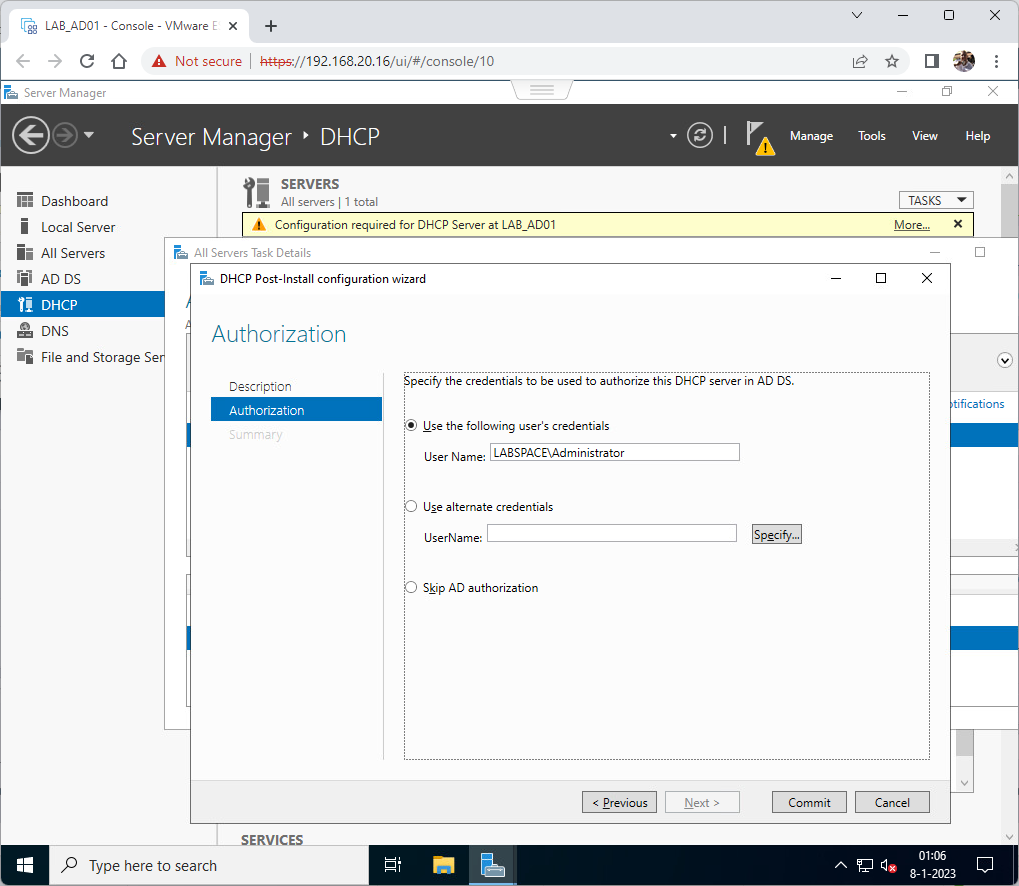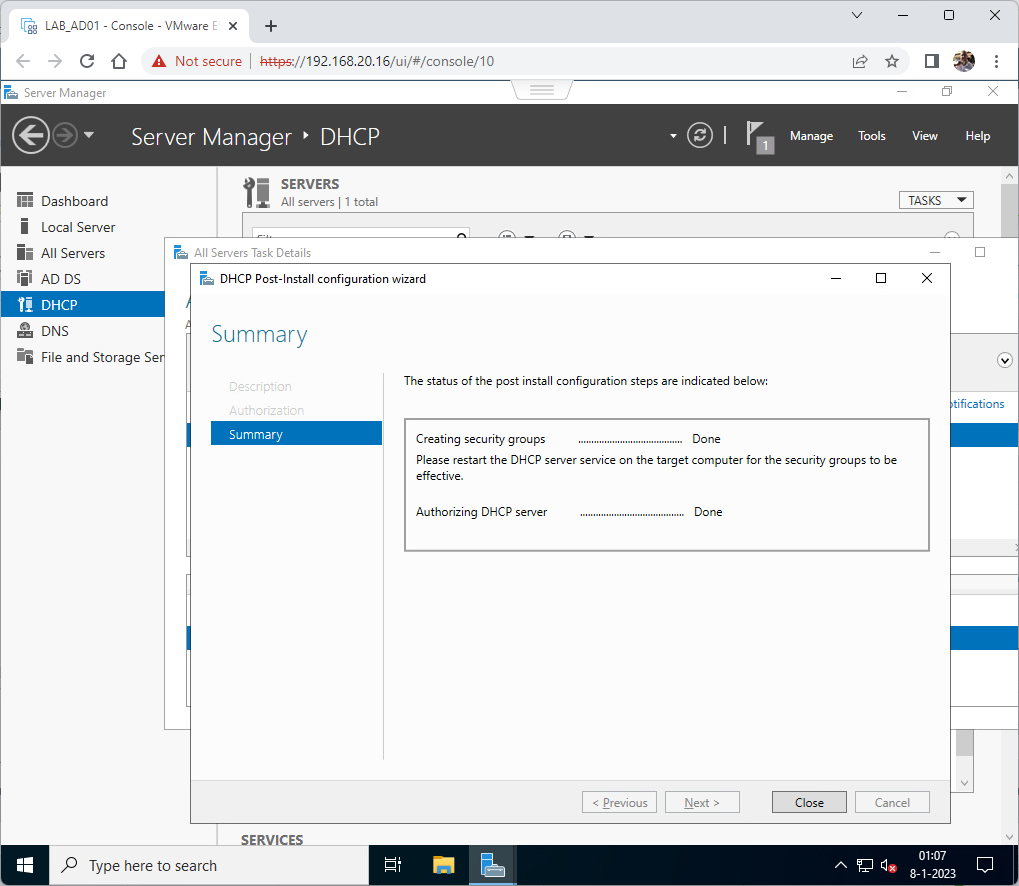 Vervolgens ga je via Start > Administrative Tools naar DHCP. Hier gaan we de DHCP scope verder inrichten. Klap het menu uit en klik dan met rechts op IPv4 om te kiezen voor New Scope.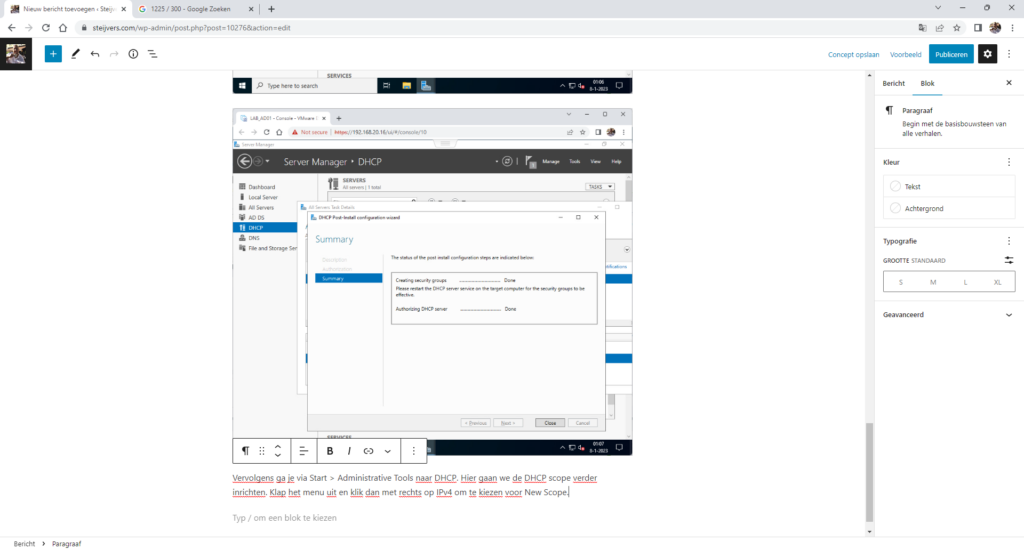 Geef het beestje een naam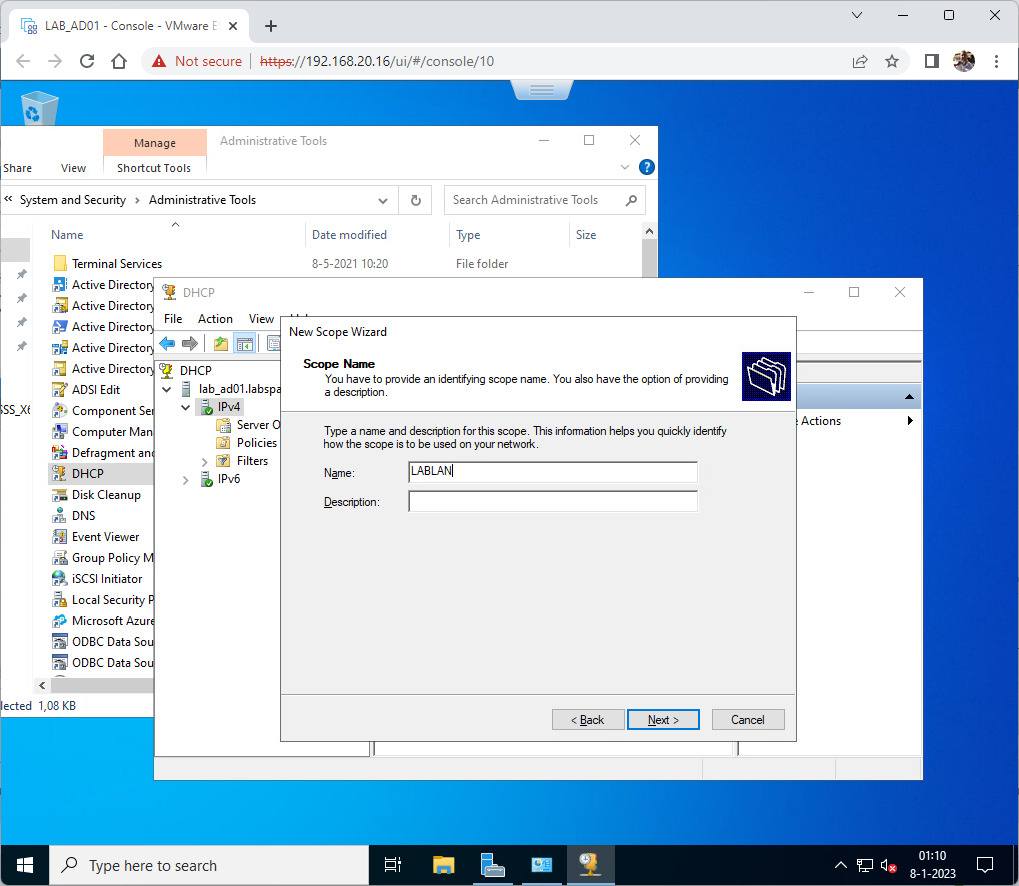 En geef het eerste en laatste adres op dat mag uitgedeeld worden. Dit wordt je DHCP Scope.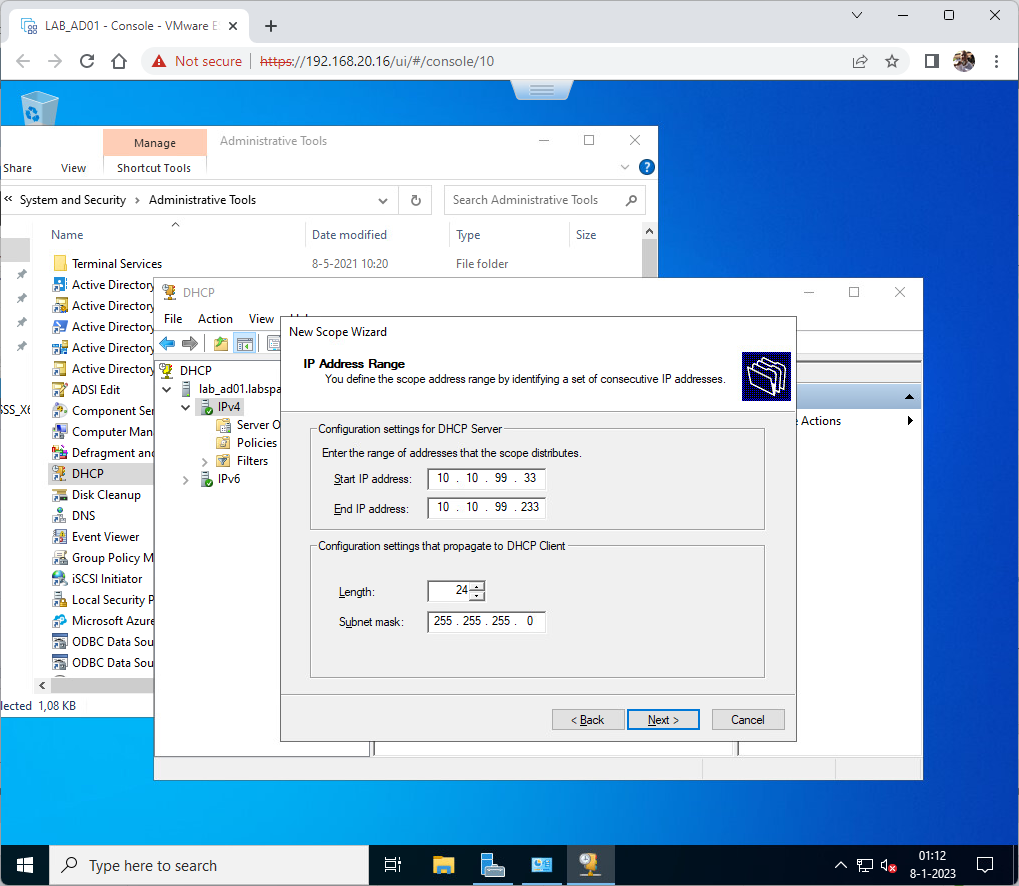 Eventueel geef je nog enkele adressen op binnen je gekozen scope die je wil uitsluiten. Dit kan een reeks zijn, maar kunnen ook individuele adressen zijn van apparatuur die je in het verleden lukraak een vast ip-adres hebt gegeven.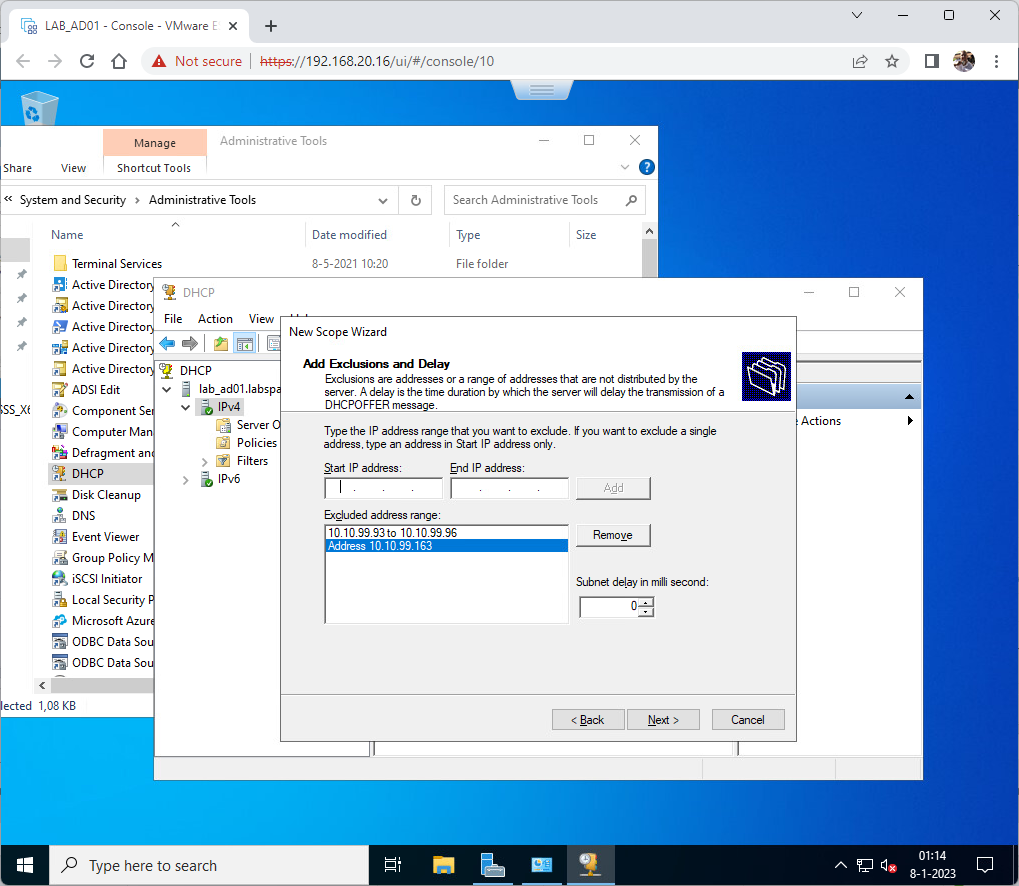 Standaard bleeft een uitgedeeld adres 8 dagen gereserveerd staan. Dit kun je het beste inkorten tot enkele uren. Hiermee bepaal je dat een apparaat dus ook na die 6 uur opnieuw vraagt aan de dhcp server of deze hetzelfde ip-adres nog voor hem heeft en of deze dat nog eens 6 uur mag gebruiken.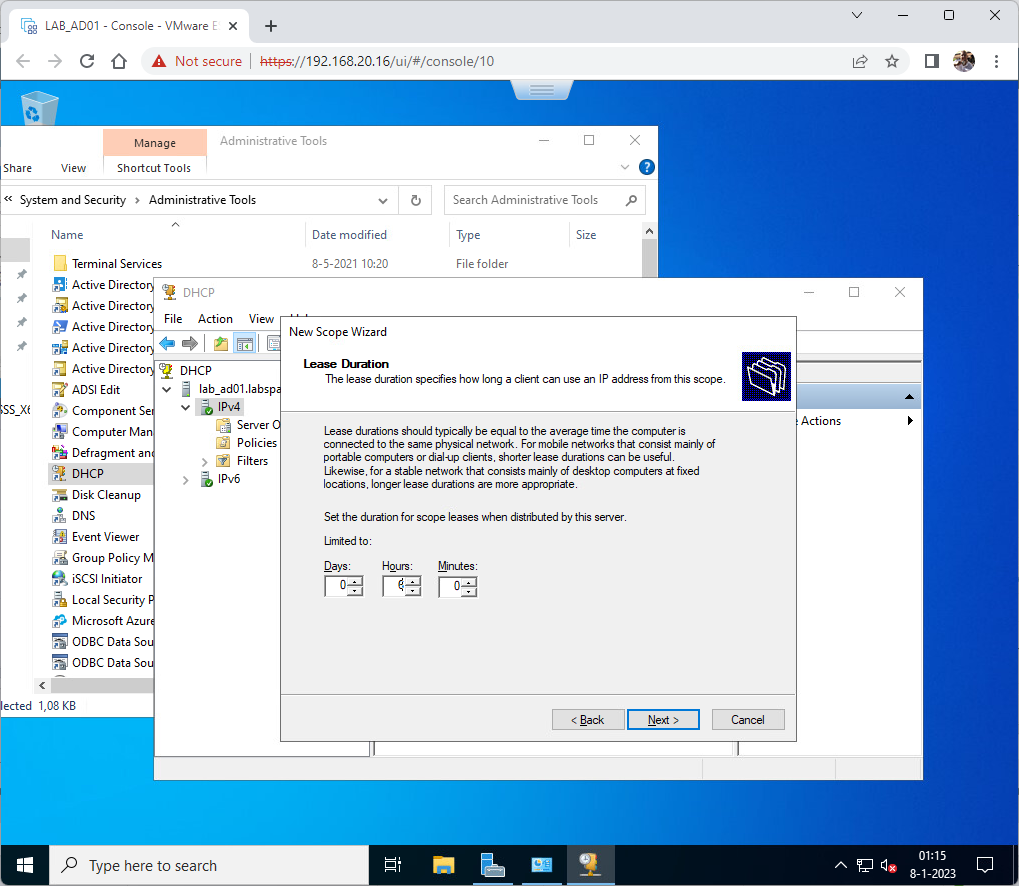 Dan komen we nu toe aan de DHCP opties. Hier gaan we o.a. een DNS server bekend maken aan iedereen die een ip-adres aanvraagt, maar ook het ip-adres van de gateway (onze router). In ons geval wordt dat deze zelfde machine die we eerder domain controller gemaakt hebben.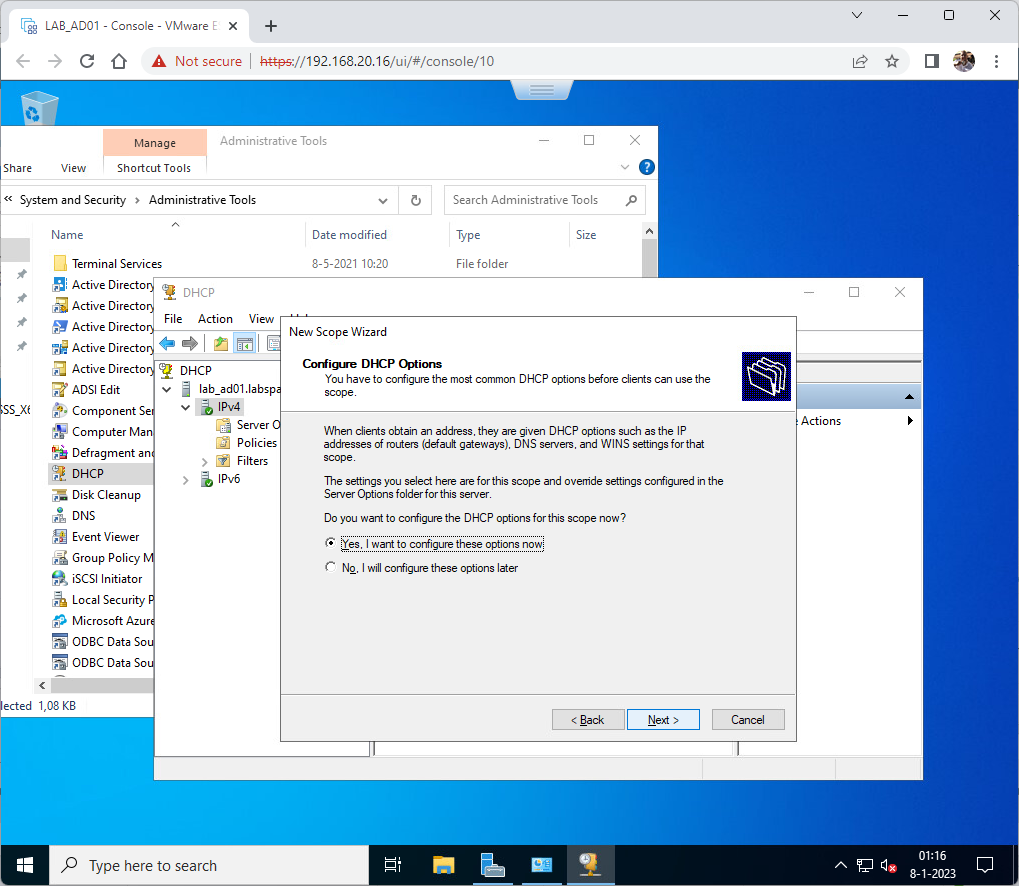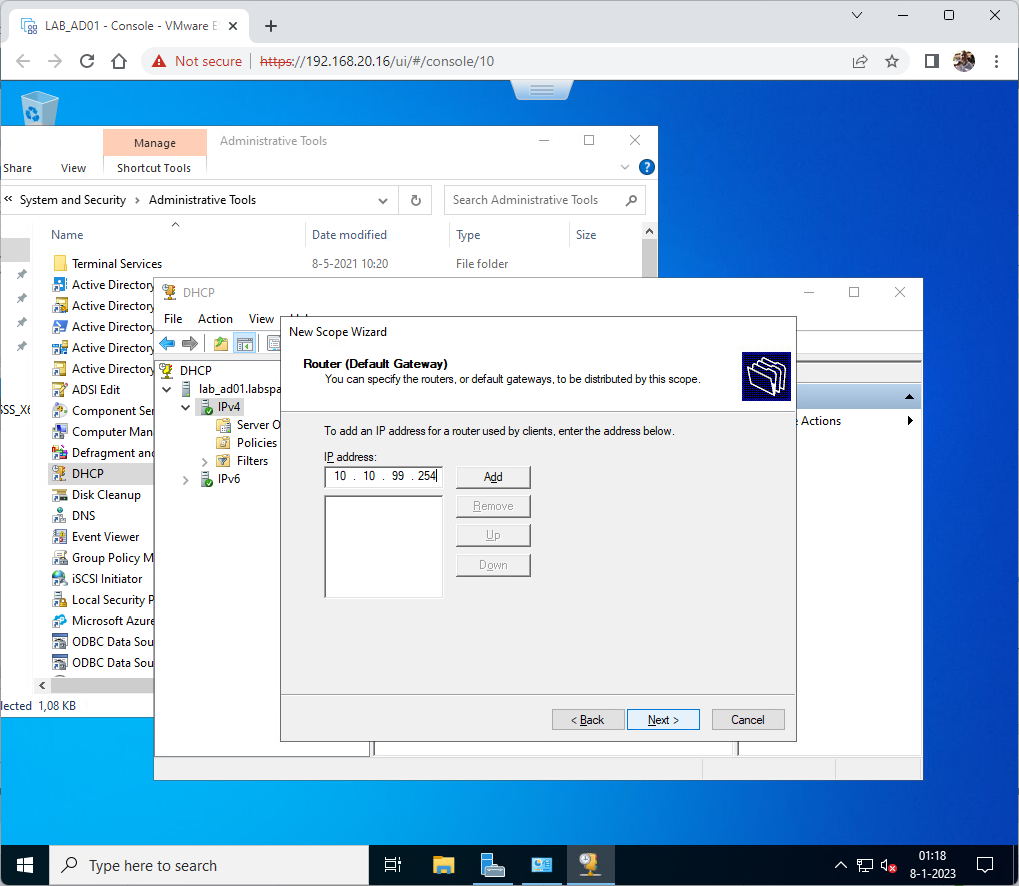 Door de integratie van AD DS en DNS wordt nu al meteen ingevuld wat je domeinnaam is en het ip-adres van je DNS Server / Domain controller. Het invullen van een WINS server is normaal gesproken overbodig.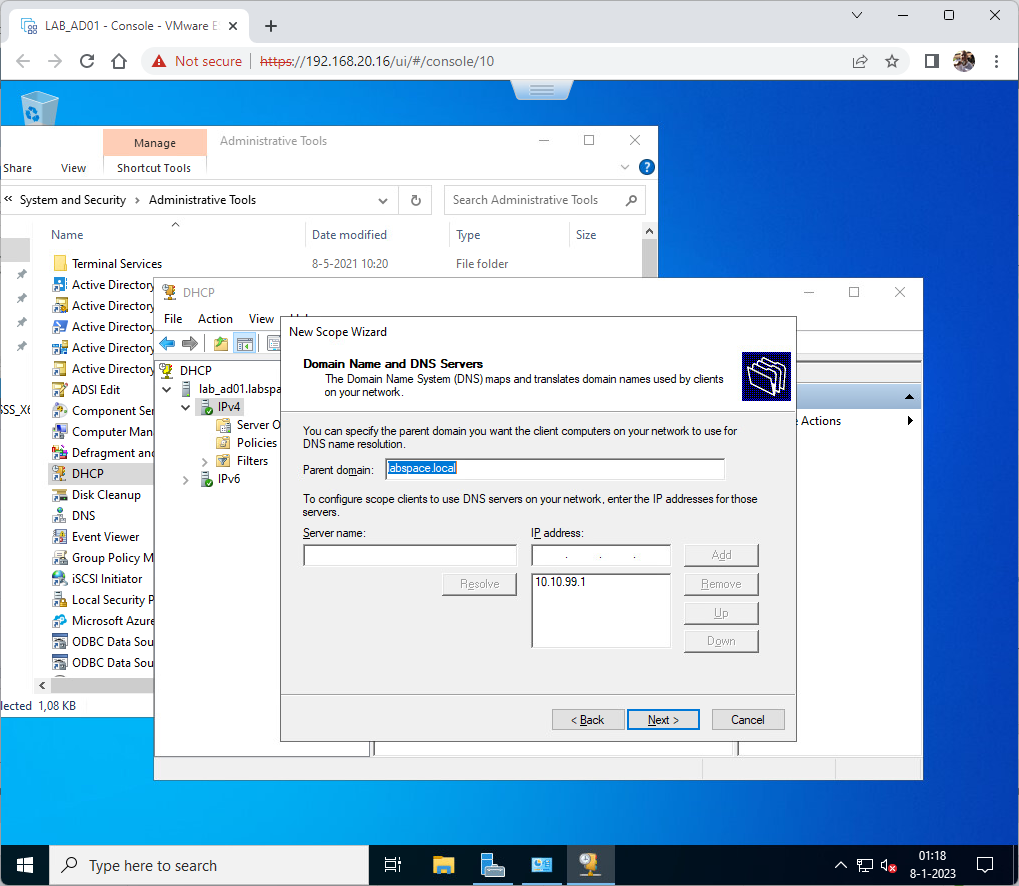 Zo is het enkel nog een kwestie van bevestigen dat je de DHCP server wil activeren.