Wanneer je een guest file restore van een linux guest os uit wil voeren met veeam, kun je tegen een probleem aanlopen bij het het opstarten van je Veeam Helper Appliance.
Als het fout gaat, krijg je hoogstwaarschijnlijk een melding "failed to mount restore point. Linux FLR appliance deploy failed. The NFS server denied the mount request."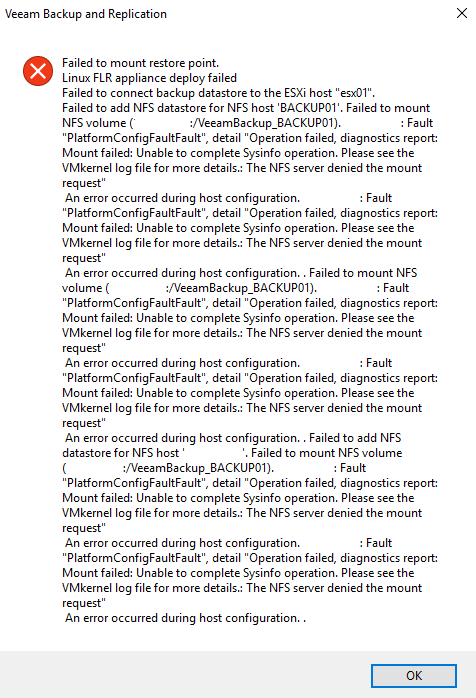 Het eerste dat je dient te doen is te controleren of poort 111 in gebruik is door VeeamNFSSvc (Veeam vPower NFS service) of mogelijk door een andere NFS service.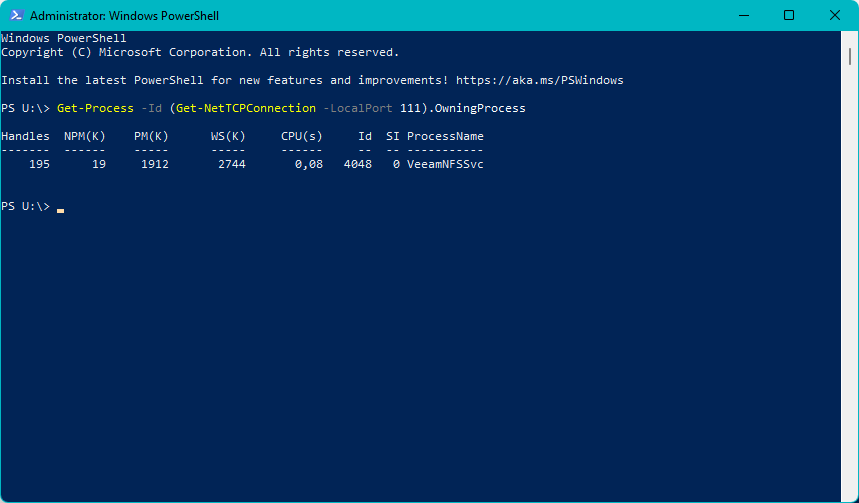 Get-Process -Id (Get-NetTCPConnection -LocalPort 111).OwningProcess
Voor een succesvolle restore dien je desnoods de Services for Network File System van Microsoft zelf de nek om te draaien indien deze als System poort 111 bezet houdt.