Persoon A heeft rechten op mailbox van persoon B. Wanneer we deze rechten middels ECP willen weghalen krijgen we de volgende melding: Can't remove the access control entry on object because the ACE isn't present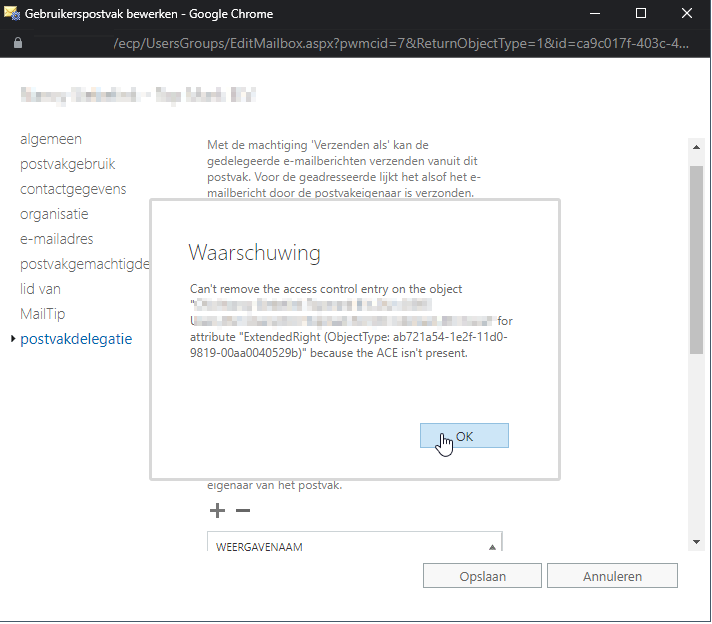 Wanneer we middels de EMC de rechten weg willen halen krijgen we precies dezelfde foutmelding.
Dit kan mogelijk veroorzaakt worden door een migratie van Exchange 2013 naar hoger.
De oplossing in dit geval is het volgende:
Open Active Directory Users and Computers
Klik op eigenschappen van de betreffende gebruiker. De gebruiker waar je de rechten weg wil halen.
Ga naar het tabblad security en zoek het betreffende account en verwijder deze.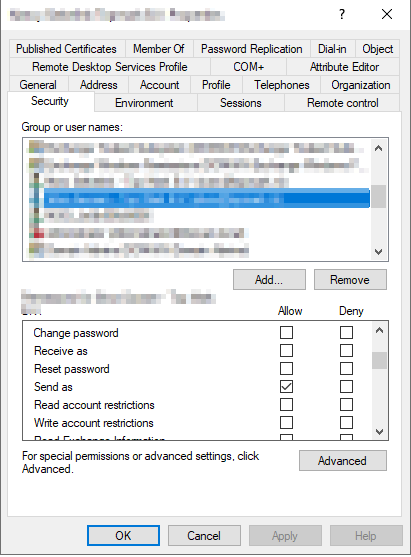 Je kan hier ook de specifieke rechten zoals send as wijzigen.
Mogelijk gemaakt door Paul