Het kan ooit nodig zijn om een virtual machine te verplaatsen. Wanneer je meerdere servers hebt die beschikken over een shared storage is dat simpel. Zet de VM uit, verwijder hem uit de inventory van VMWare host A en voeg de VM toe aan host B en start de VM weer op.
Heb je de beschikking over een vCenter Server en de nodige licenties die vMotion ondersteunen kan dat afhankelijk van de licentie soms zelfs live (waarbij de VM blijft draaien.
In mijn test lab heb ik twee beperkte hosts, waarbij ik een vCenter Server teveel resources vind trekken. Toch wil ik een VM tussen deze hosts, die ieder local storage hebben, verplaatsen. Veeam Backup and Replication biedt hier een oplossing voor aan. Quick Migration.
Bij een Quick Migration ervaar je wel downtime, maar alles wordt geregeld door Veeam. De VM wordt gekopieerd van de ene naar de andere host en aan het einde van de operatie wordt de VM gestopt op host A, worden de laatste wijzigingen gekopieerd en wordt de VM gestart op host B.
Ga in Veeam naar Inventory en selecteer de host waarop de VM staat die je wil verplaatsen. Klik met rechts op die VM en kies voor Quick migration.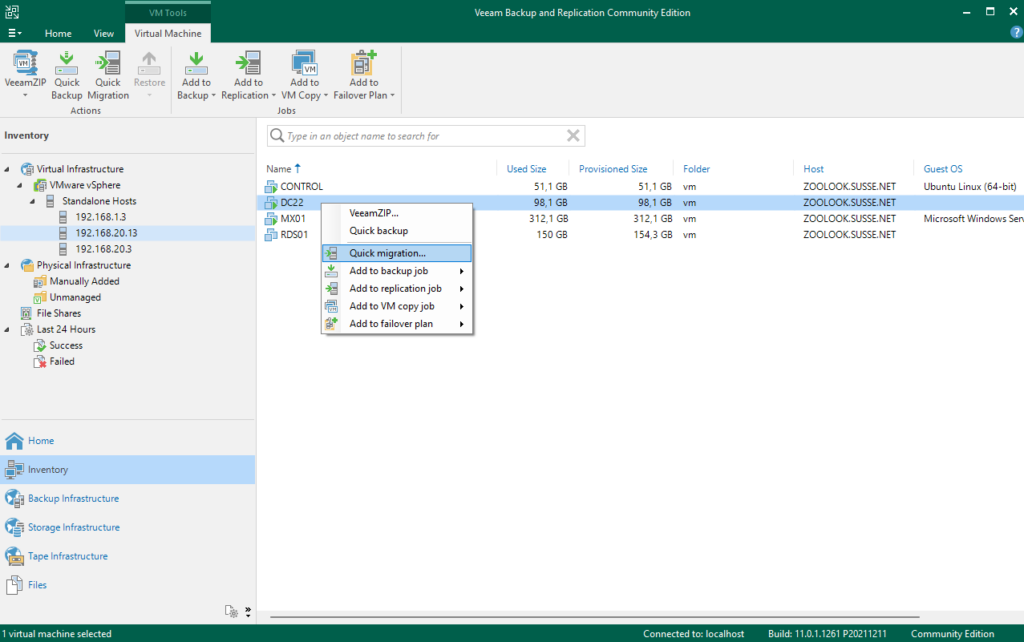 Vervolgens selecteer je de doel host en datastore.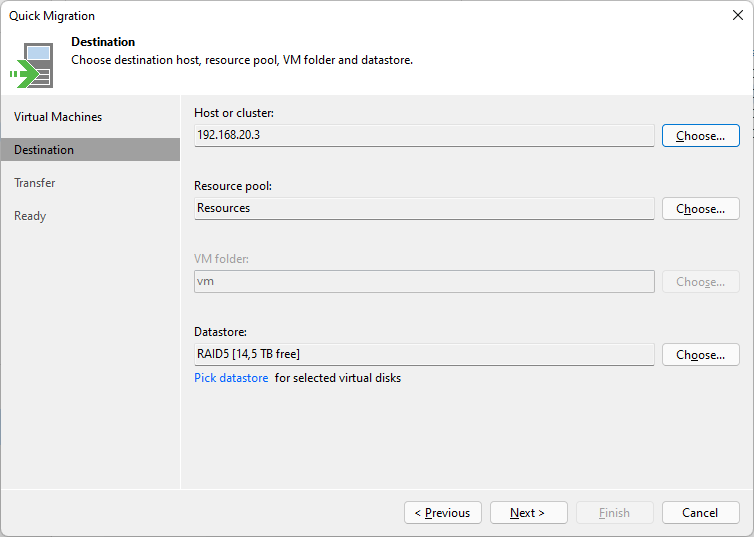 Geef je bij Transfer eventuele Veaam-proxy servers op, of laat je de boel op automatisch staan.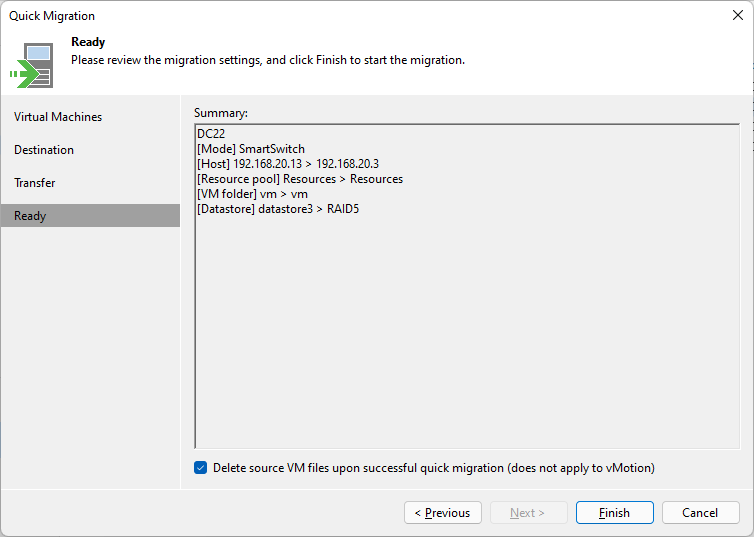 Zo simpel kan een verplaatsing zijn…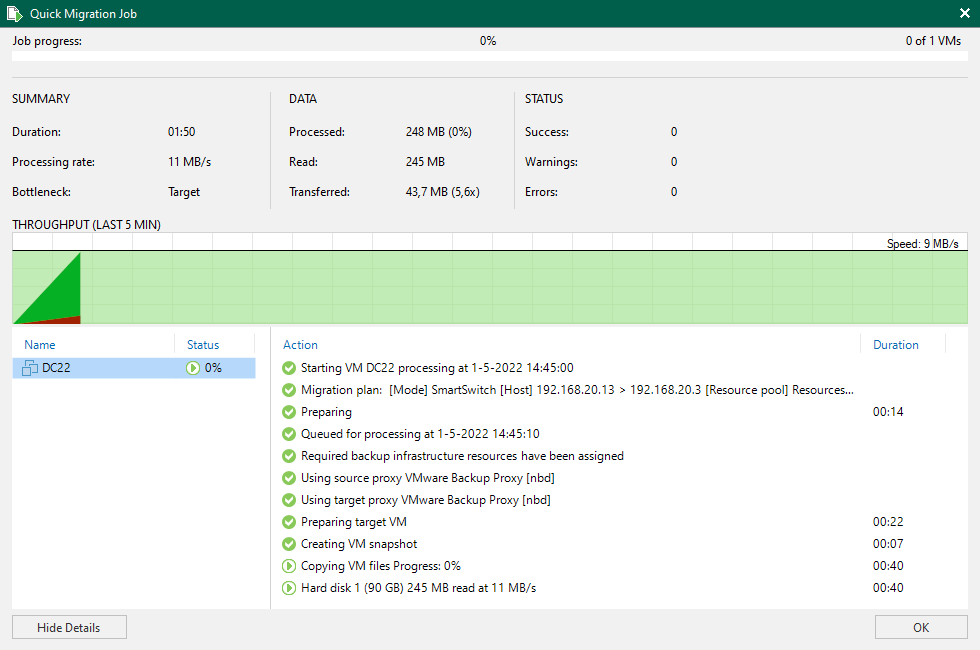 Zoals gemeld heb je in dit geval wel momenten van downtime. Als je je dat buiten reguliere kantoortijden kunt veroorloven, scheelt dat de nodige uitgaven aan licenties. Ook voor een test omgeving is dit natuurlijk een prima oplossing.