In Back-up van je eigen PC/Laptop maken is uitgelegd hoe je data veiligsteld naar een USB schijf of NAS. Maar wat doe je als het fout gaat en je daadwerkelijk een bestand wil terughalen? Open de Veeam Agent, klik op je "Job naam" en kies voor restore file voor het terugzetten van een enkel bestand.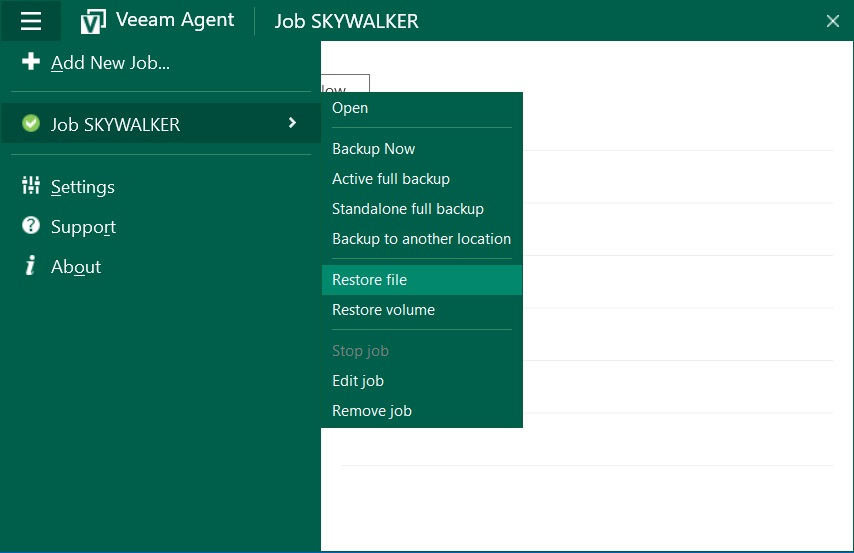 Kies een restore point, oftewel een back-up moment waarin je wil zoeken naar het bestand dat je wil terughalen.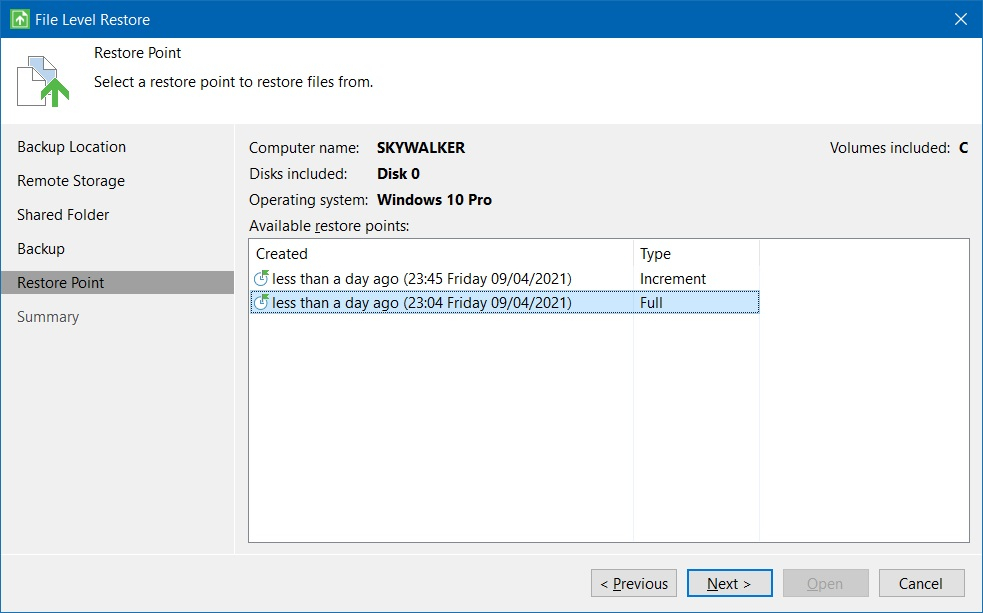 Klik via Next door naar Open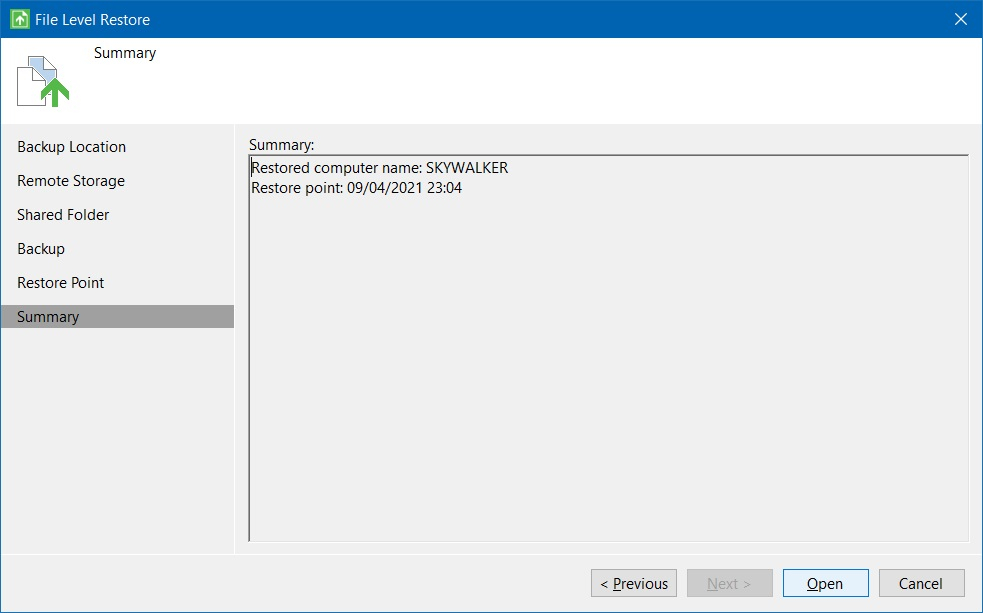 Na enige tijd krijg je een verkenner-achtig venster waarmee je door je bestanden BINNEN de eerder gemaakte back-up bladert. Klik met rechts op het bestand of map dat je wil terugzetten om enkele terugzet opties te krijgen.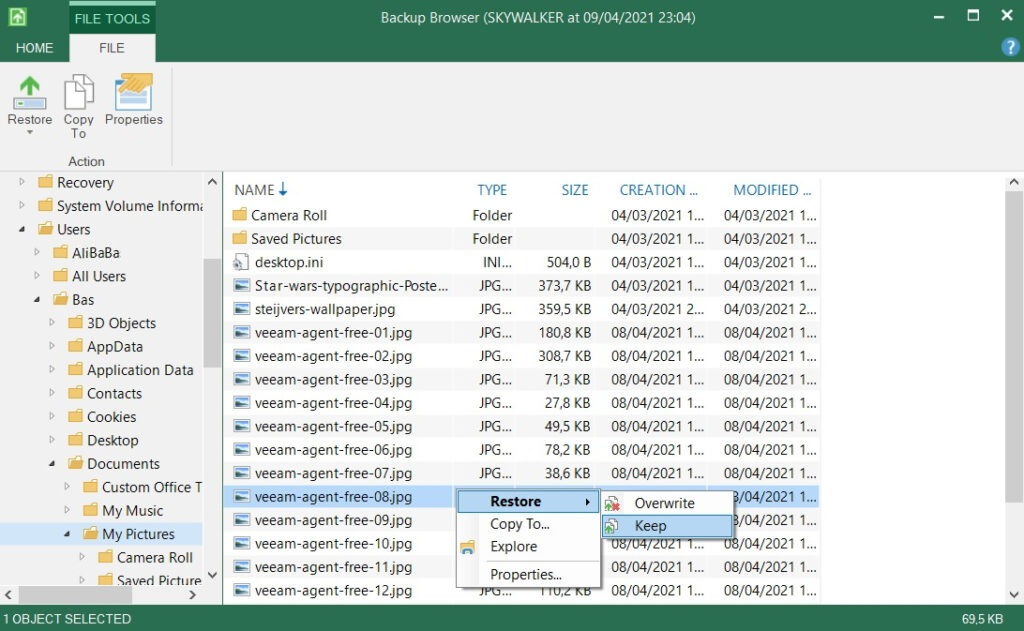 Veeam Agent biedt je drie keuzes:
– Restore > Overwrite
– Restore > Keep
– Copy To…
"restore > overwrite" kies je als je een compleet corrupt/fout bestand wil overschrijven op diens originele locatie en je zeker niets uit dat bestand nodig hebt.
"restore > keep" kies je wanneer je over zowel je actuele versie als de oudere versie in je back-up wil beschikken om een en ander samen te voegen. Beide bestanden komen naast elkaar op de originele locatie te staan.
"Copy To…" zet de data terug op een alternatieve locatie.