Ik ben helemaal weg van de UniFi accespoints. Deze hebben voor in huis de perfecte roaming oplossing met een hand-off tussen de accesspoints waar je geen uitval van de verbinding merkt.
Om deze accesspoints te beheren, kun je volstaan met de unifi app op je smartphone, of een simpele controller inrichten.
We beginnen met de installatie van een Ubuntu Server 20.04 LTS. Denk er bij de installatie aan, dat je statische ipv4 adresgegevens opgeeft EN dat je de installatie van OpenSSH activeert.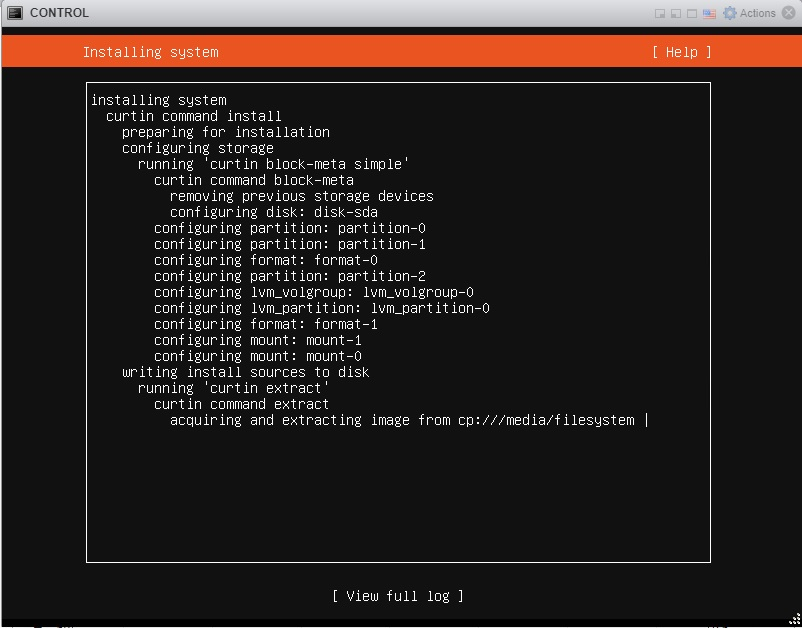 Zodra de installatie staat, verbind je via je favoriete SSH client naar je nieuwe UniFi Controller server.
Daar hoef je nog maar een paar commando's uit te voeren.
sudo apt update
sudo apt install --yes apt-transport-https
Vervolgens voegen we een repository voor Ubiquity toe:
echo 'deb https://www.ui.com/downloads/unifi/debian stable ubiquiti' | sudo tee /etc/apt/sources.list.d/100-ubnt-unifi.list
sudo wget -O /etc/apt/trusted.gpg.d/unifi-repo.gpg https://dl.ui.com/unifi/unifi-repo.gpg
We werken de apt lijst bij, waarna we java runtime en unifi installeren:
sudo apt update
sudo apt install --yes openjdk-8-jre-headless unifi
sudo apt clean
Nu starten we nog de mongo database- en unifi service op:
sudo systemctl status --no-pager --full mongodb.service unifi.service
Waarna de controller gereed is voor gebruik. Log in met je Ubiquity account of creëer deze online, waarna je op je controller in kunt loggen.
Het adres is https://<ip-adres>:8443