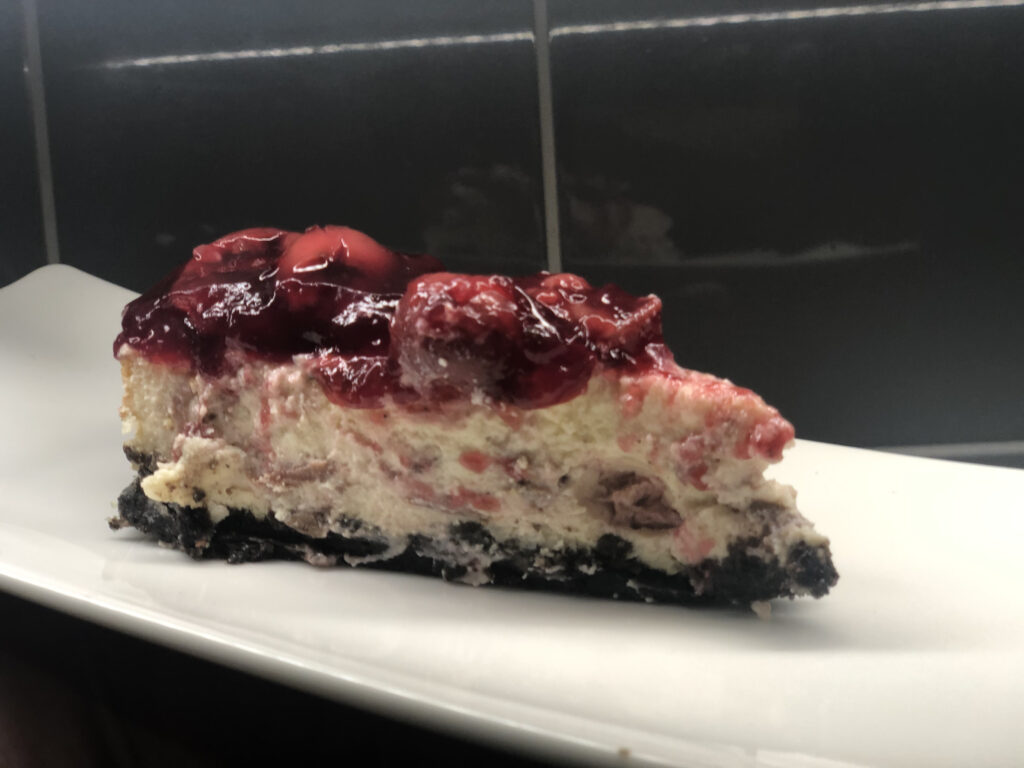 We hebben nodig:
100 gr margarine
twee pakken oreo
2x bakje zuivelspread (Jumbo) 300gr
2x kuipje mascarpone (Galbani) 250gr
250gr witte basterdsuiker
1 zakje vanille suiker
4 eieren
2 potten kersen op sap
5 blaadjes gelatine
springvorm
Voordat je begint, zet je de oven alvast aan op 175 graden en smelt je in een pannetje de margarine. Maal of sla ondertussen de oreo koekjes fijn.
---
---
Smeer de binnenkant van de ring van je springvorm in met boter en doe bakpapier op de bodem. Zet vervolgens de vorm weer in elkaar. Meng de fijngemalen oreo koekjes met de gesmolten boter, een eetlepel basterdsuiker en bedek met dit mengsel de bodem van je vorm. Bak de bodem af in 10minuten en laat daarna de oven afkoelen.
Pak de zuivelspread en mascarpone en mix deze in een kom met de basterdsuiker, zakje vanille en een handvol vermalen kersen. Mix een voor een de eigeren eronder tot het lekker stevig begint aan te voelen. Als dat het geval is, is het tijd om dit mengsel bovenop je afgebakken bodem te smeren.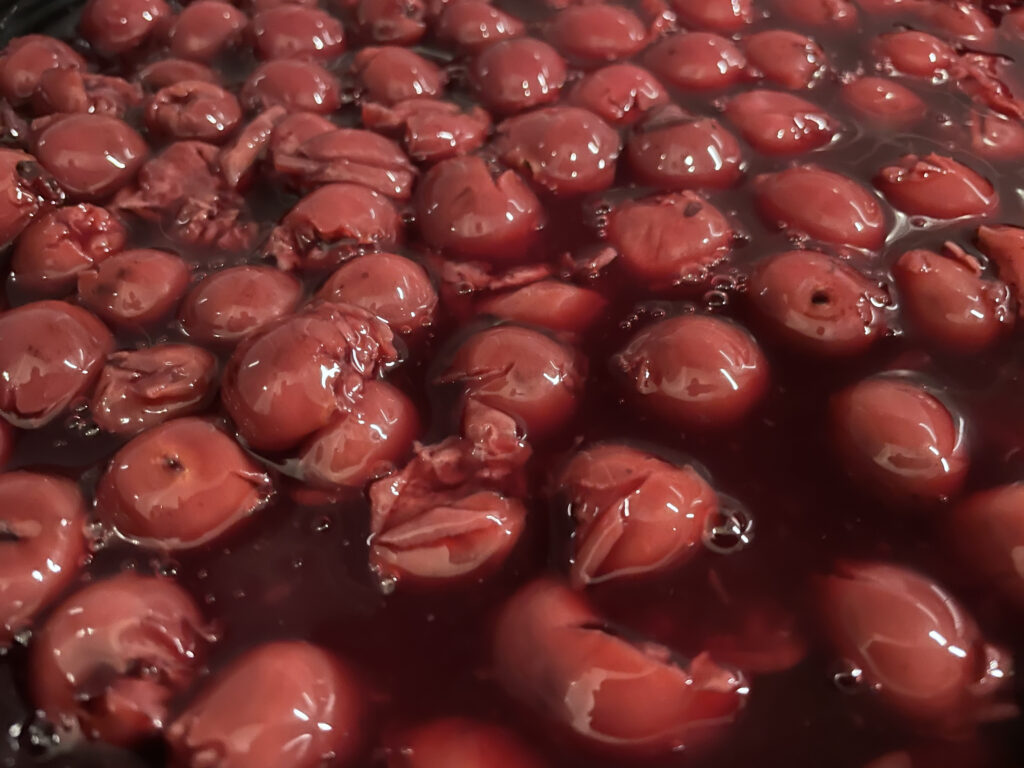 Zet de springvorm nu anderhalf uur in de oven op 120graden. Zet vervolgens de oven uit en laat de cheesecake er nog een uur in staan. Haal daarna de cheesecake uit de oven en laat deze nog een uur afkoelen buiten de oven alvorens je deze in de koelkast wegzet.
Bij het wegzetten GEEN folie over je vorm doen!
Maak ondertussen je kersen topping. Doe de inhoud van de potten in een pan en kook dit kort. Laat 5 gelatine blaadjes even wellen in water, waarna je ze uitknijpt en aan de kersen en sap toevoegt. Het kan een uurtje of anderhalf duren voordat dit wat dikker wordt.
Als het sap wat ingedikt is, haal je de cheesecake even uit de koelkast en schenk je het dikke sap er overheen.