Sinds enige tijd ervaarde ik en enkele klanten stotterend gedrag bij het streamen van Spotify vanaf een iPhone naar de Onkyo TX-NR 656 of bijvoorbeeld een Bowers&Wilkins Zeppelin als ook bij het streamen van F1 TV naar een LG TV. Dit terwijl alle eigen telefoons en apparatuur als speakers, versterkers, tv en playstation in 1 en hetzelfde vlan zitten.
Na eerst te hebben gekeken naar firewall regels op vlan's bleek het toch aan iets heel anders te liggen. Als eerste ga je naar het betreffende vlan onder Networks en schakel je IGMP Snooping en Multicast DNS in.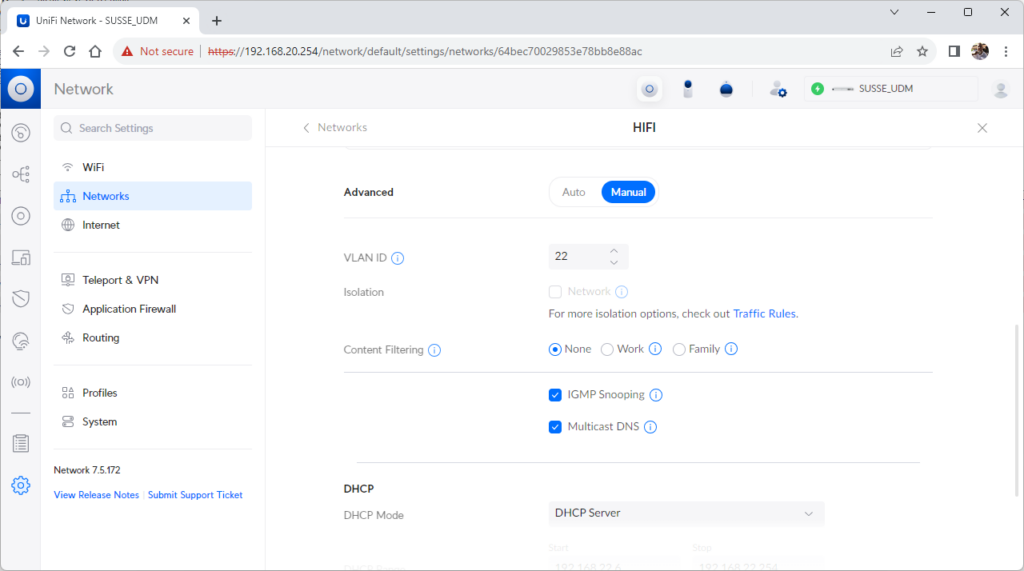 Controleer voor de zekerheid in je netwerk dat je onder WiFi Features van je specifieke netwerk de Client Device Isolation NIET hebt ingeschakeld. Onder Multicast Management zet je Multicast Enhancement aan en Multicast and Broadcast Control uit.
Ga nu naar WiFi en kies het bij je vlan behorende WiFi SSID. Zet daar Multicast Enhancement aan en schakel Multicast and Broadcast Control juist uit.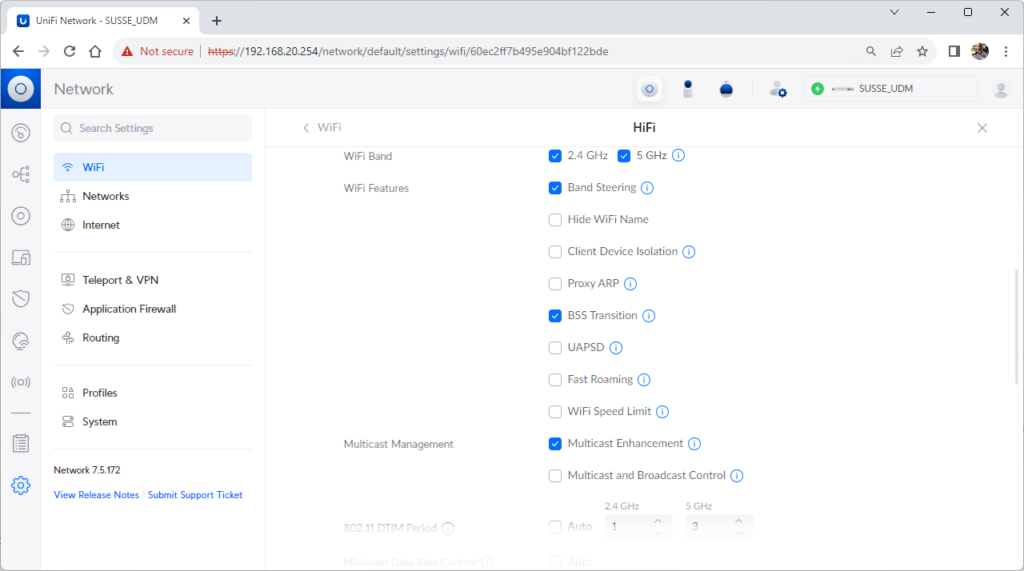 Mocht dat het probleem nog niet oplossing. Kun je nog de volgende zaken kunnen overwegen: wireless meshing of kanaal optimalizatie uitschakelen…
Zet onder WiFi > Global AP Settings bij channel optimalization de keuze op Only APs configured to Auto Channel.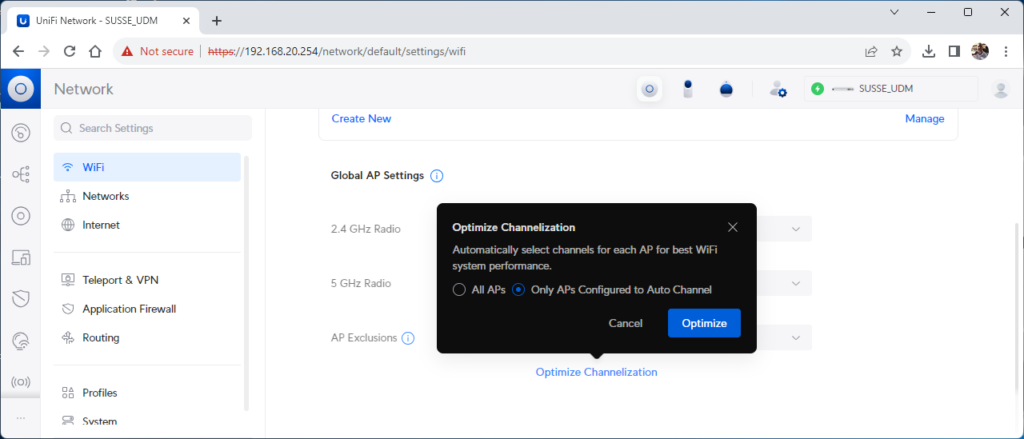 Stel vervolgens je AP's in op een vast kanaal en doe dat voor zowel de 2.4 als 5GHz radio.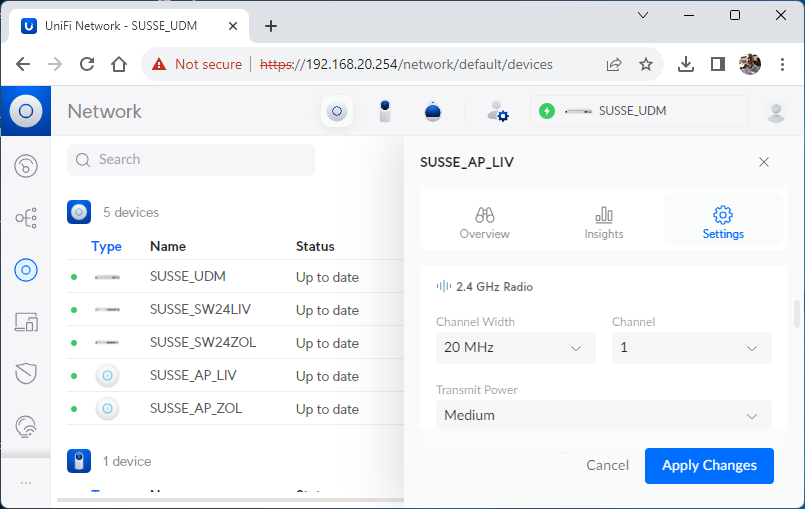 Wireless Meshing schakel je uit onder System > Wireless Connectivity.