Van je nieuwe omgeving wil je natuurlijk backups maken. Heb je minder dan 10 virtuele en/of fysieke machines waar je een backup van wil maken, dan zou je kunnen kiezen voor de Veeam Backup and Replication community edition. De installatie ervan is redelijk recht-door-zee.
Wanneer je geen machine met flinke opslag hebt, voeg dan een NAS toe als backup repository onder Backup Infrastructure > backup repositories.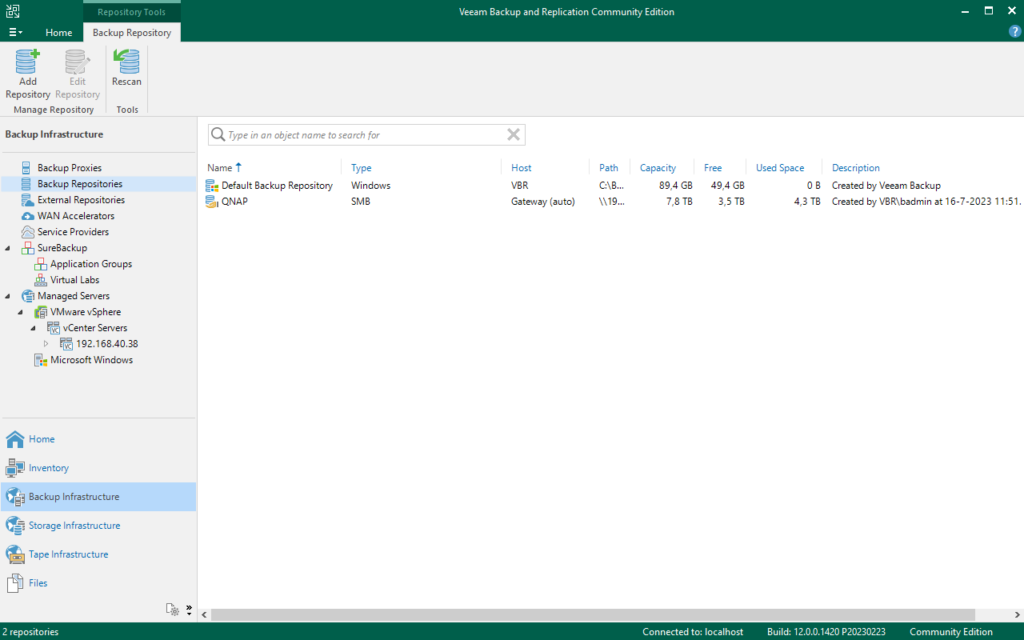 Vervolgens ga je naar Virtual Infrastructure en daar voor je vSphere host of vCenter server toe. Wanneer je meerdere hosts hebt kun je het beste voor je vCenter gaan. Ook al verhuis je een vm naar een andere host, dan wordt deze alsnog correct meegenomen in je backup job.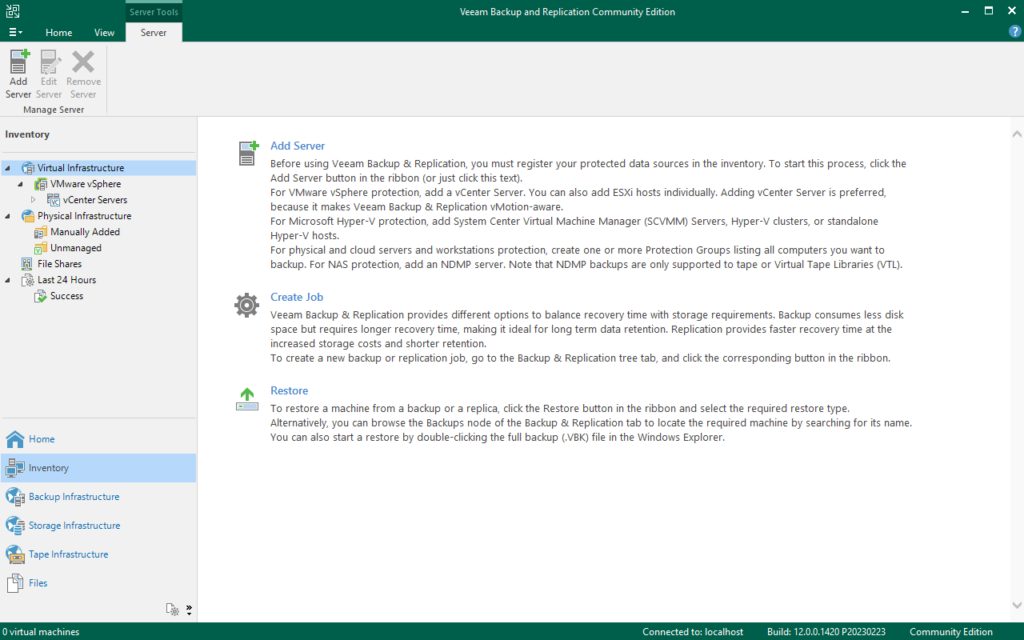 Ga nu naar het hoofdscherm, klik op Backup Job > Virtual Machine.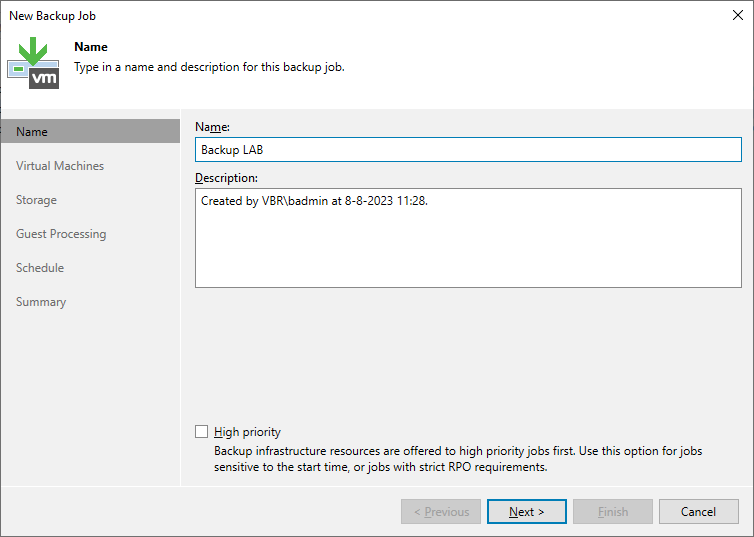 Voeg de gewenste VM's toe.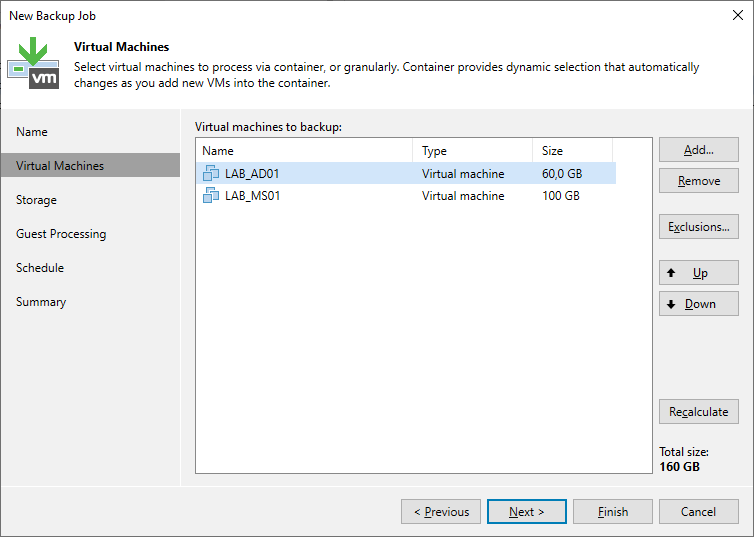 Kies je backup locatie…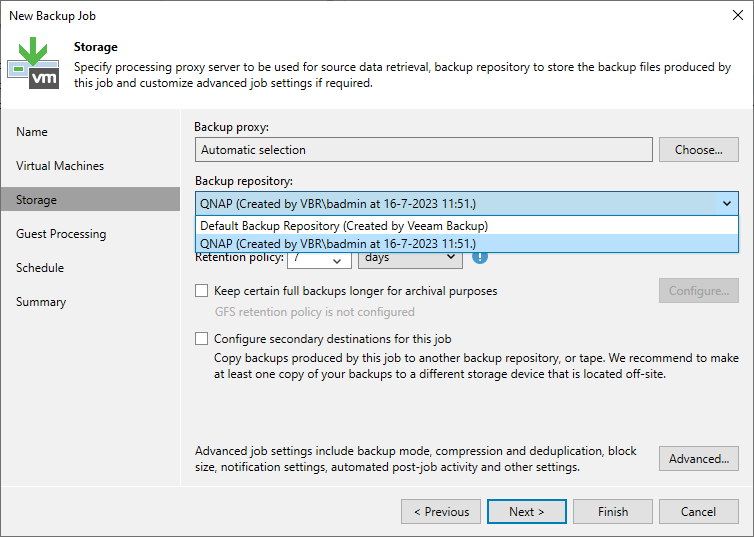 Bij Gues processing zet je voor het automatisch truncaten van sql- of exchange server logs een vinkje bij application aware processing. Via de knop applications kun je de betreffende applicaties opgeven en de juiste toegangscredentials opgeven.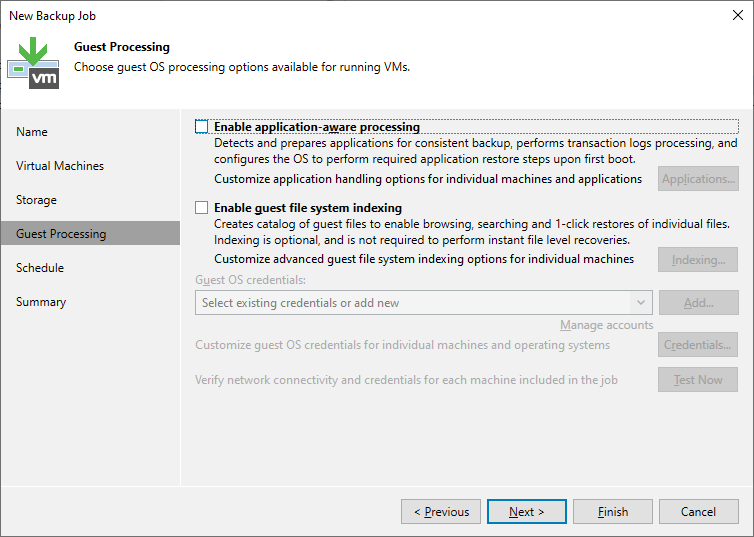 Als laatste stel je nog het schema in waarop de backup taak dient te gaan draaien.