Na de installatie van een Security Update kwam een Exchange Server met de volgende foutmelding op zijn ECP.
Could not load file or assembly 'Microsoft.Exchange.Common, Version=15.0.0.0, Culture=neutral, PublicKeyToken=' or one of its dependencies. The system cannot find the file specified.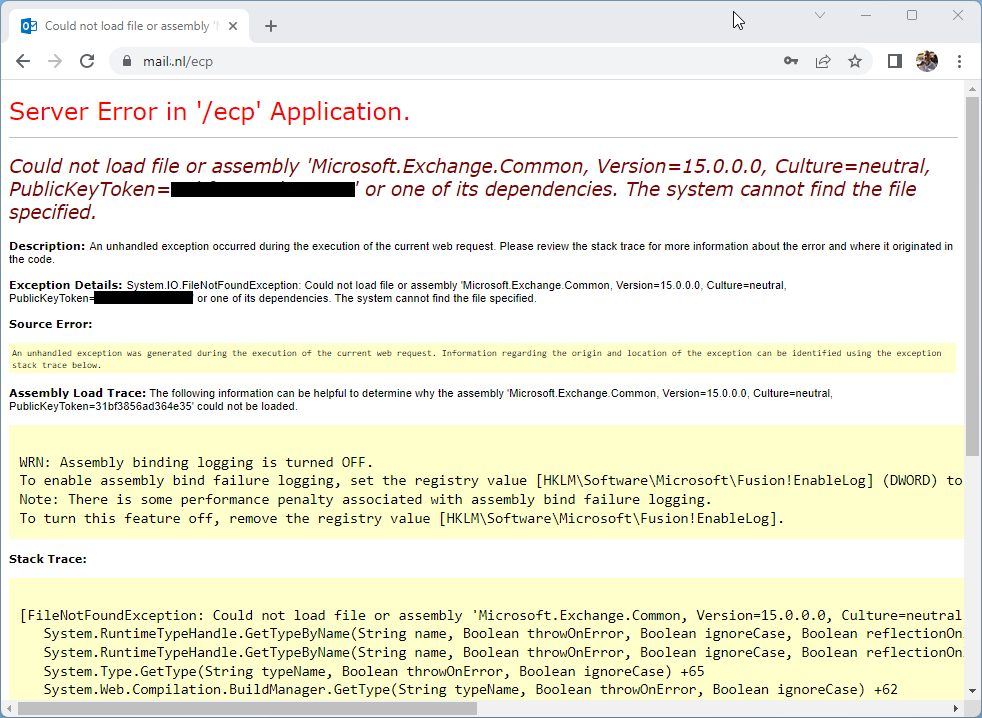 Ook het OWA gaf een foutmelding.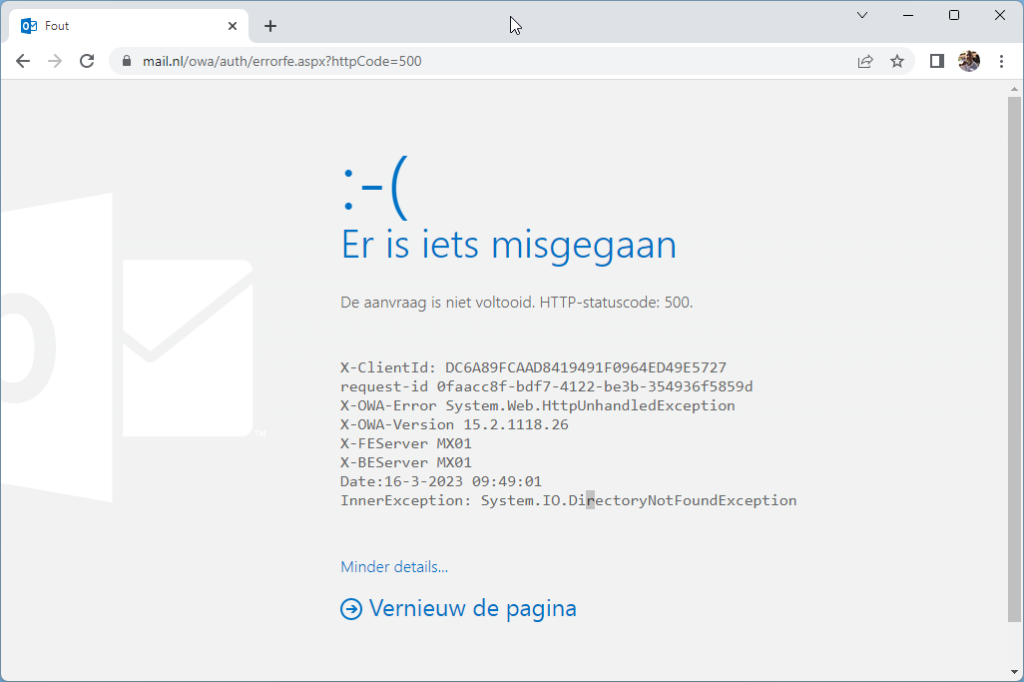 Het eerste wat je kunt doen is om de gehele patch nogmaals te draaien. Let er daarbij op dat je de .msp file vanaf een elevated dos-prompt aanroept.
Daarnaast kun je de volgende scripts via de exchange management shell doorvoeren:
.\UpdateCas.ps1
.\UpdateConfigFiles.ps1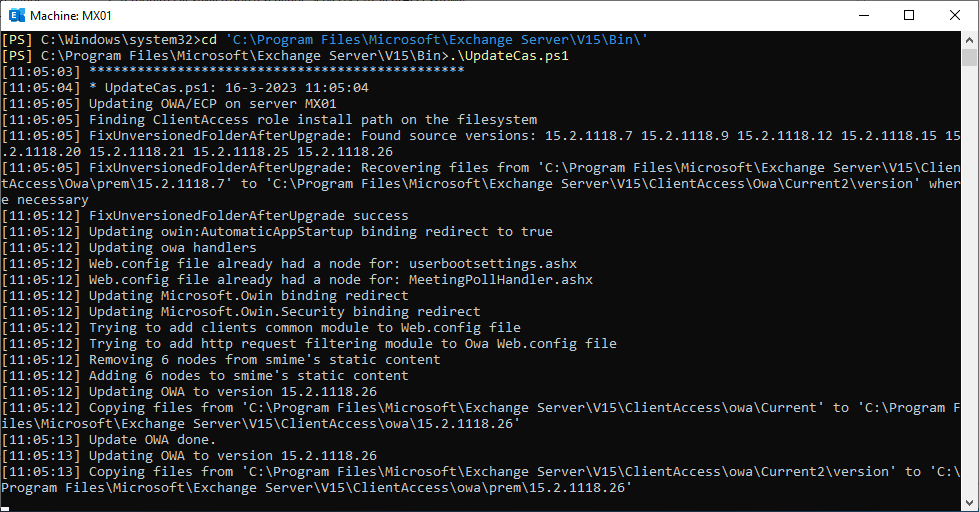 Hierna voer je een herstart van IIS uit op je Exchange Server
iisreset /restart
Dit zal het ECP en OWA herstellen.