Zoals iedereen wel weet kan Chrome een pain in the ass zijn qua resource gebruik. Zeker op een terminal server omgeving (rdsh) kan deze een flinke stempel drukken op de algehele performance.
Vervang de standaard Google Chrome door Google Chrome Enterprise, en gebruik de meegeleverde ADMX bestanden om Google Chrome naar je hand te zetten. De download vind je hier.
Stel voor gebruikers een standaard start pagina, of enkele tabbladen om standaard te laden. Denk bijvoorbeeld aan de sharepoint pagina van de het bedrijf of een web based crm systeem.
Stel een cache in van 100MB, door een waarde van 100000000 bytes in te voeren.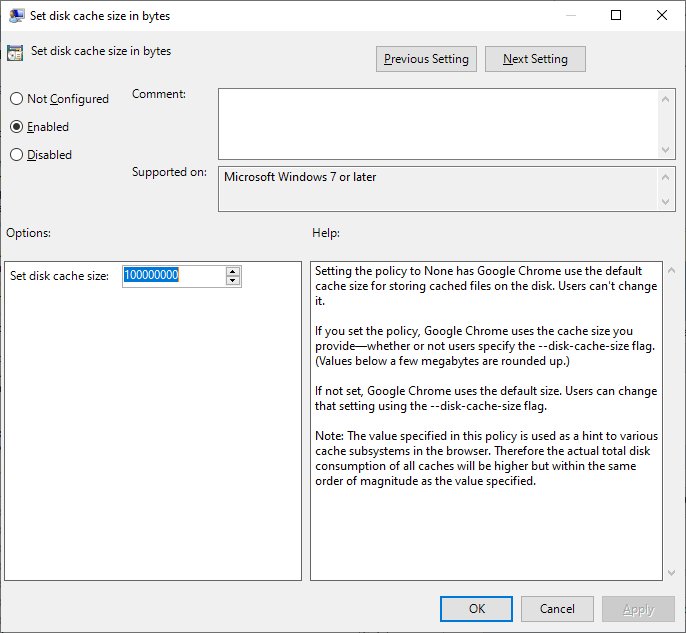 Leeg bijvoorbeeld de browser cache bij het afsluiten. Voer daarvoor de onderstaande waarden in:
browsing_history
download_history
cached_images_and_files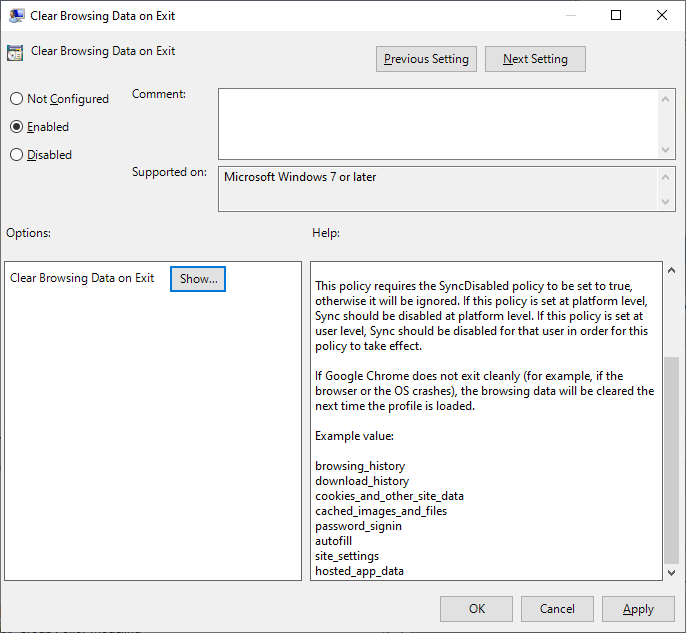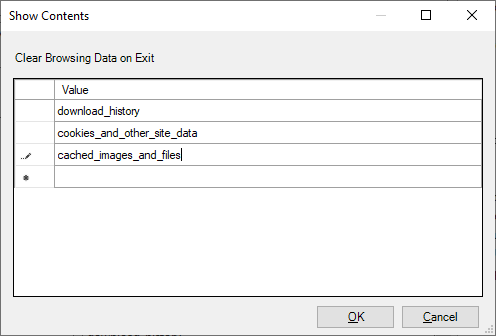 Enable High Efficiency Mode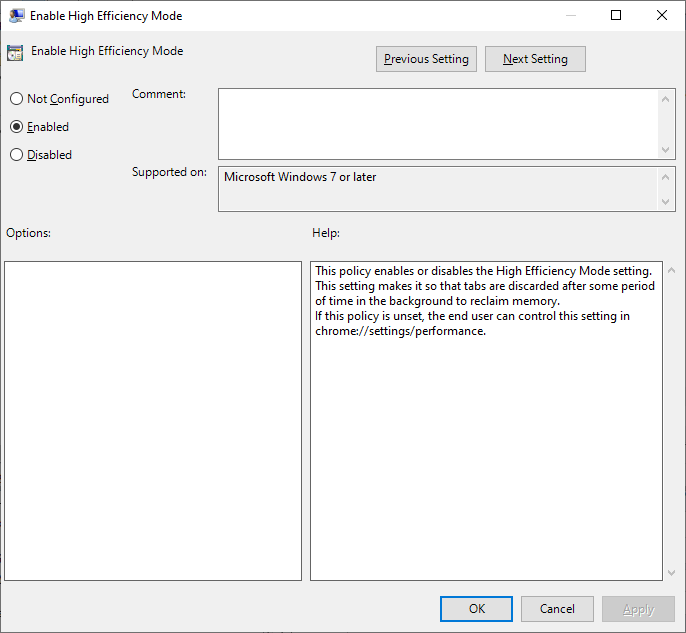 Om je beleid te controleren, ga je naar: chrome://policy/