Don Henley zei ooit tegen people magazine "when hell freezes over", op de vraag of de Eagles ooit nog eens samen op het podium zouden staan… Nou in 1994 vroor het, en hoe!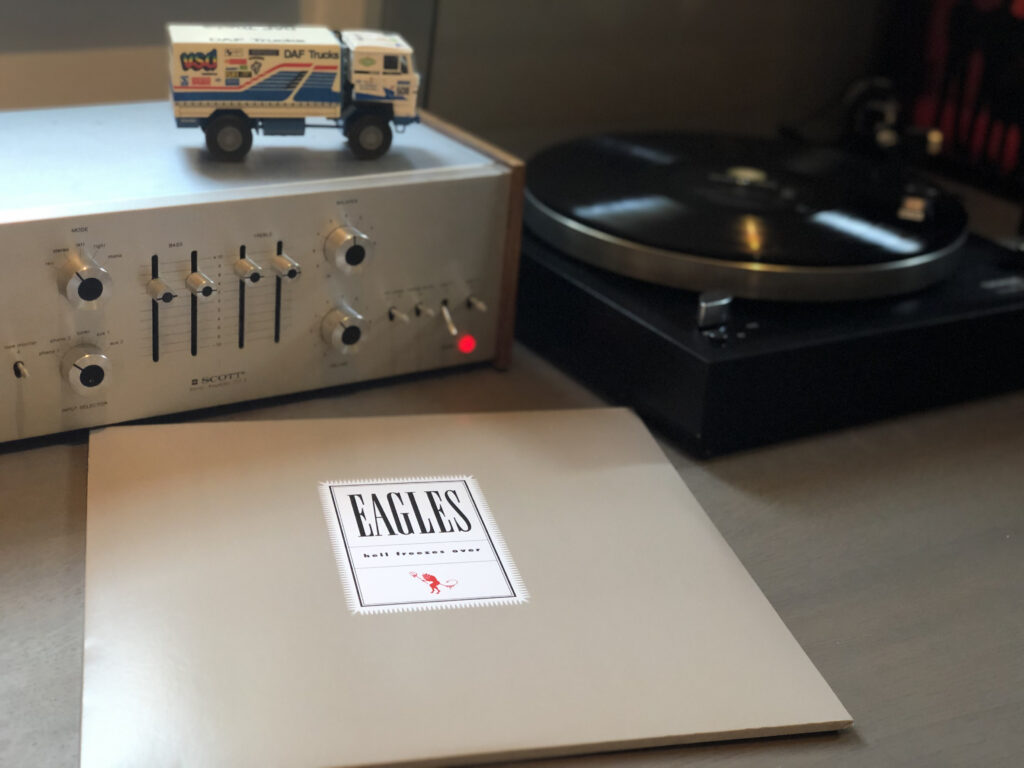 For the record, we never broke up; we just took a fourteen-year vacation.
Met de bovenstaande zin begint dit waanzinnige optreden van de Eagles. Een fantastische registratie die een genot voor je oren is.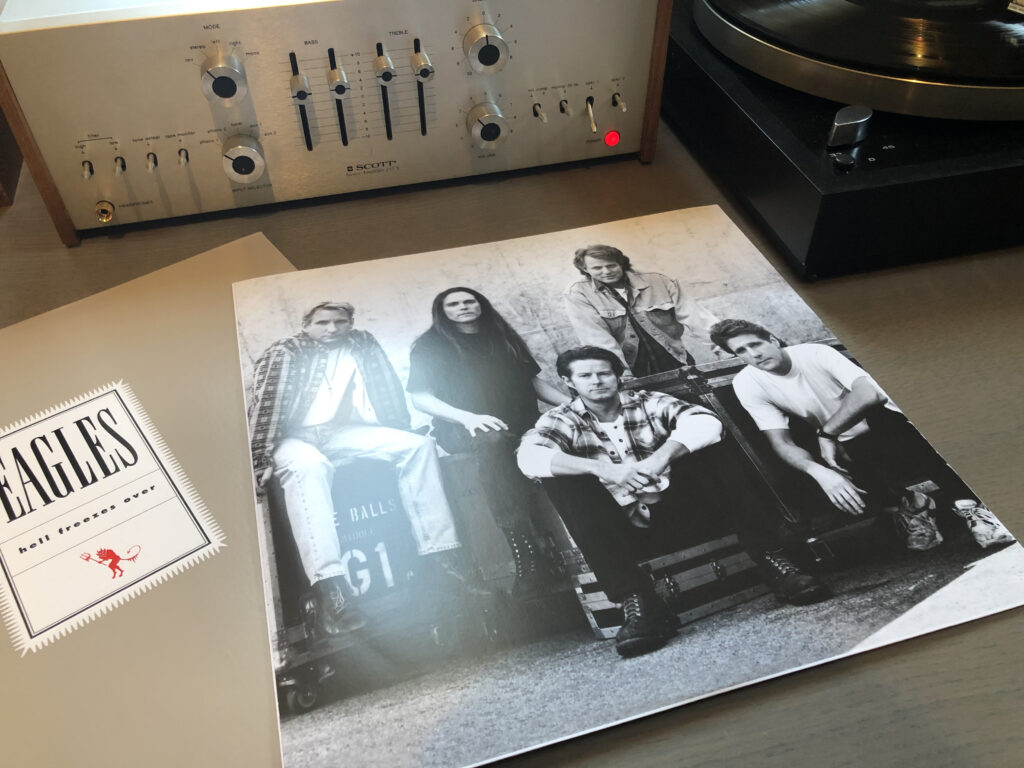 Hell Freezes over, was midden jaren 90 net als de soundtrack van The Bodyguard een van die CD's die in iedere hifi zaak lagen om je de klankkleur van een versterker en speaker combinatie te laten horen. Zo ook bij audio-video Hartholt in Weert.
Ik weet nog dat ik Hotel California meerdere malen op de 1ste verdieping heb zitten luisteren alvorens ik besloot voor een JVC RX-508V receiver te gaan in combinatie met 2 Mission 760i speakers.