Bij het uitrollen van de laatste versie van vCenter7 liep ik tegen een bug aan tijdens Stage 2. Unable to save IP settings. Je kunt hier proberen wat je wil, je komt niet verder.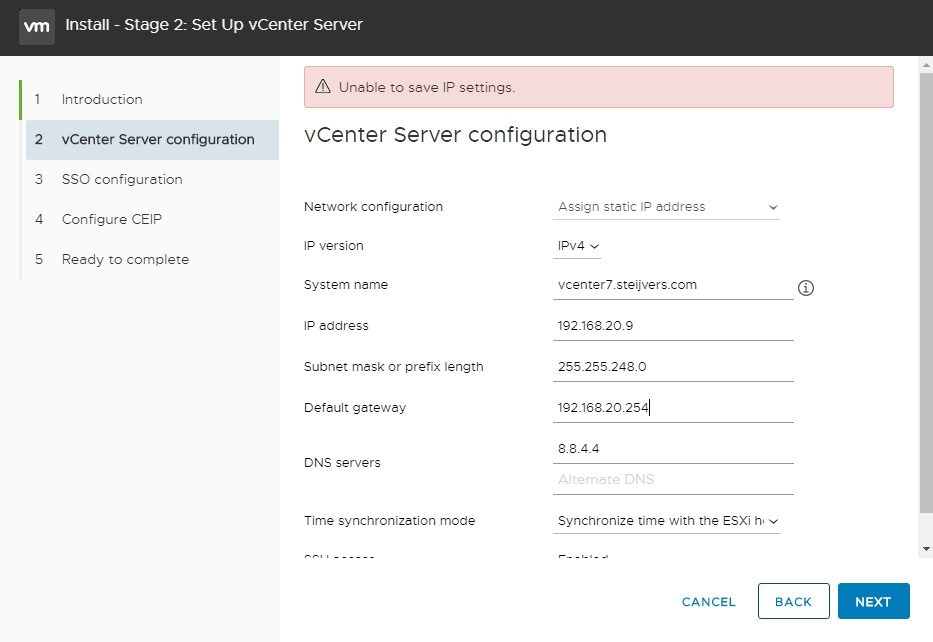 Zoals altijd had ik een iso gedownload ( VMware-VCSA-all-7.0.1-17004997.iso) en die gemount om vervolgens via de windows gui installer een vcenter op een ESX host te planten. Stage 1 gaat daarbij goed maar de Stage 2, je verdere configuratie, loopt spaak.
Om hier aan voorbij te komen, cancel je in het bovenstaande scherm en open je de console van de vcenter, of een ssh sessie ernaartoe. Daar stel je het netwerk van de vcenter in op DHCP. Dat vang je aan de achterkant op je dhcp en dns server af met een correcte hostnaam en reservering in je dns.
Het commando dat je moet voeren op de shell is:
/opt/vmware/share/vami/vami_config_net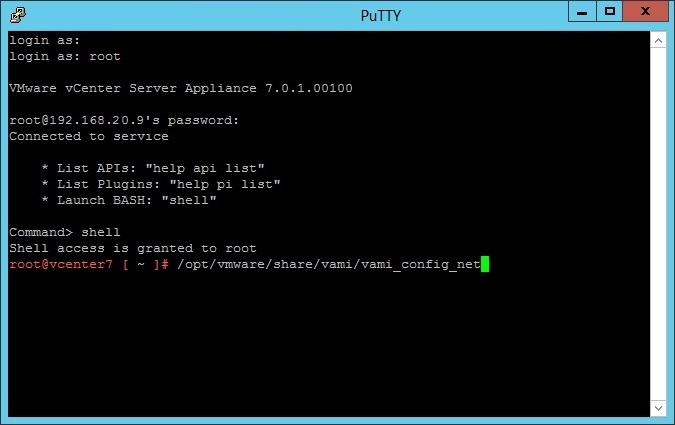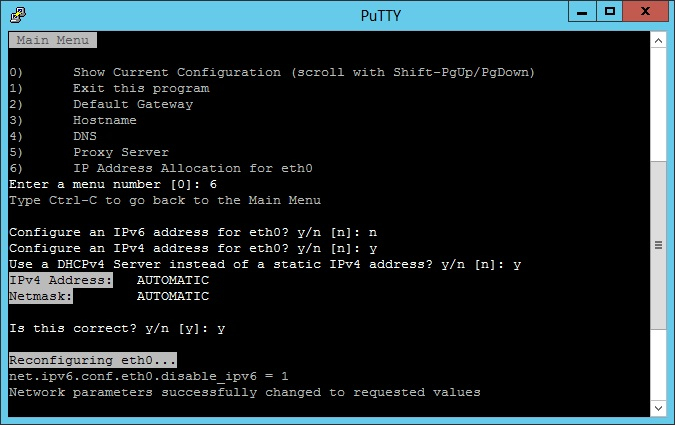 Als de configuratie van je vCenter gereed is, kun je via hetzelfde commando nu kiezen om een statische configuratie uit te voeren.
Vervolgens was er nog een melding "no healthy upstream" als je de vSphere webclient bezocht. Dat is op te lossen door de certificaten via de ssh shell te resetten:
/usr/lib/vmware-vmca/bin/certificate-manager
Meer daarover op https://kb.vmware.com/s/article/2097936
Ook het stoppen en starten van alle services via de shell wil baten:
service-control --stop --all
service-control --start --all
Mocht je dan nog steeds een melding krijgen dat je "no healthy upstream" hebt, wijzig dan via ssh naar de vcenter server de hosts file (/etc/hosts). Comment je bestaande regel uit en voeg er een aan toe met het localhost ip en localhost hostname:
127.0.0.1 vcenter7.steijvers.com vcenter7 localhost
#192.168.20.9 vcenter7.steijvers.com vcenter7
Start je venter opnieuw op en de ingebouwde vSphere webclient zal het nu doen.