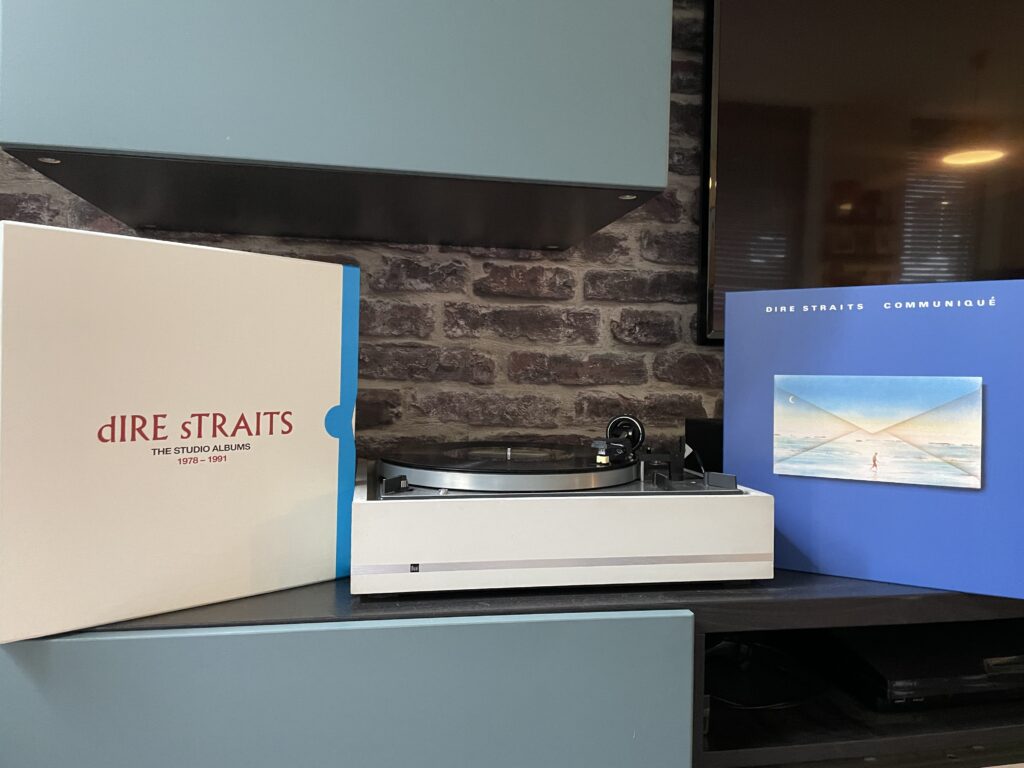 Het moest er een keer van komen, om de boxset "The Studio Albums 1978-1991" van de Dire Straits aan te schaffen. Al enkele jaren werd een reissue aangekondigd en weer uitgesteld. In de zomer van 2020 werden de berichten omtrent een heruitgave ineens serieuzer dan tevoren.
Platenzaakbaas Willem meldde dat de boxset inderdaad te bestellen was. Een gegadigde voor enkele losse albums van de Dire Straits die we inmiddels hadden was snel gevonden. Collega Sjakkie "Rooie Dokus" van den Oever, hield zich aanbevolen. Zo vertrokken eerdere persingen van Love Over Gold, On Every Street en Brothers In Arms richting Boskant.
Zoals de titel van de box al doet vermoeden, zitten hier alle zes de studio albums in, Dire Straits, Communiqué, Making Movies, Love Over Gold, Brothers In Arms en On Every Street.
De eerste die het plateau van de Dual 1219 mocht raken, was Communique. Op dit album staat Wendy d'r favoriet Once Upon A Time In The West. Wat een top remasters van de albums, er zit zo ontzettend veel detail in.
De collectie van de Dire Straits mist nu enkel nog de live LP "On The Night" en de bijbehorende "Encores" EP. Dat wordt of wachten op eveneens een reissue, of toch maar eens een slag slaan op Discogs.