De hele wereld omarmt Microsoft Teams als vergadertool. Maar je wil niet de inrichting van je eigen huis delen. Het blurren van de achtergrond is daarvoor reeds een uitkomst. Nog wenselijker is bijvoorbeeld een kleurig achtergrondje in bedrijfskleuren met een logo. Dat laatste is nu mogelijk.
Maak je achtergrond, of kies een foto en zet deze op een Windows systeem in:
%UserProfile%\Appdata\Roaming\Microsoft\Teams\Backgrounds\Uploads
Heb je een MAC, zet je achtergrond of foto dan in:
~/Library/Application Support/Microsoft/Teams/Backgrounds/Uploads
Start vervolgens je Teams meeting en klik op …

Kies voor Achtergrondeffecten weergeven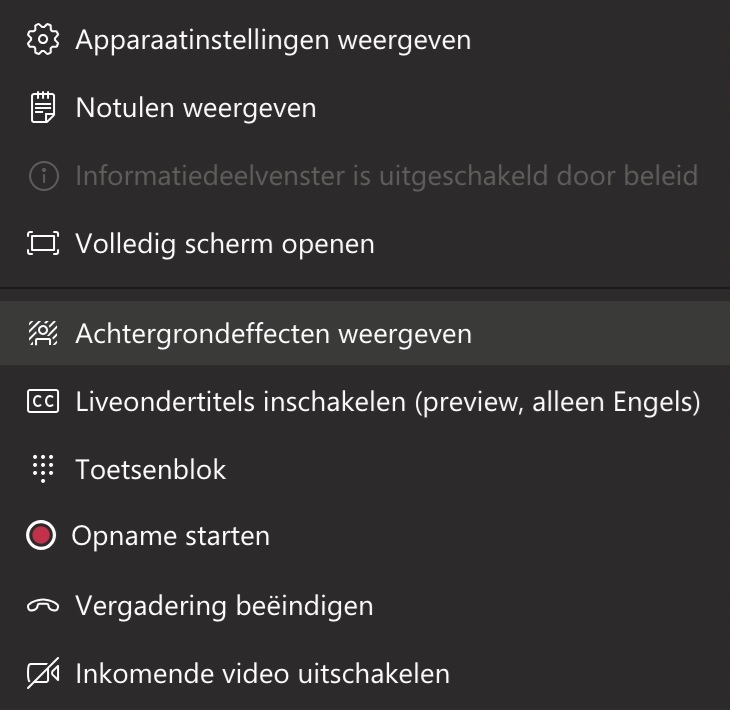 Selecteer nu je eigen achtergond.