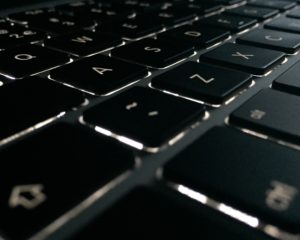 Waar je 20 jaar geleden slechts enkele mails per dag ontving is dat tegenwoordig wel anders. Dagelijks ontvang je van nagenoeg iedere winkel waar je ooit iets gekocht hebt een e-mail met aanbiedingen, kortingen en prijs knallers.
Daarnaast krijg je meerdere meldingen dat je een erfenis dreigt mis te lopen of dat je een rekening van de KPN of CJIB dient te betalen.
Slechts een paar e-mails per dag zijn berichten van familie, vrienden of collega's, maar ook in die categorie schuilt een gevaar.
Van welke afzender je ook een bericht ontvangt, ben voorzichtig. Kwaadwillenden sturen namelijk soms ook uit naam van bekenden berichten in de hoop dat je dan ondoordacht meteen dubbelklikt op een bijlage of een link naar een malafide website volgt.
De volgende punten helpen je bij het herkennen van risico's:
– let erop dat een link met de naam https://www.rabobank.nl ook echt naar https://www.rabobank.nl verwijst en niet naar bijvoorbeeld, https://web.pl/rabo/index.php. Kijk daarom goed wat er onder in beeld verscheeld wanneer je met de muis over een link beweegt.
De volgende link leest zich als www.susse.net maar wanneer je met de muis over beweegt zie je dat het doel een compleet andere pagina is, een blog bericht van OBI Automatisering.
http://www.susse.net
– ben voorzichtig met het openen van bijlagen. In zip-bestanden kunnen maken kwaadaardige bestanden langs een virus- spam filter geloodst worden. Word-, Excel en Pdf bestanden kunnen scripts bevatten die kwaadaardige software aanroepen. Het openen van ontvangen Docm, Xlsm, Pptm bestanden welke zogenaamde macro code kunnen bevatten kun je het beste ongeopend laten.
– je bank zal nooit per e-mail om je pin code vragen of om inloggevens, ze zullen je altijd vragen om in een dergelijk geval bij een filiaal langs te gaan.
– let op het taalgebruik, wanneer het Nederlands lijkt op een slecht vertaald bericht kun je het beste meteen op verwijderen klikken.
Voor de gevallen dat het toch fout gaat, dien je te zorgen voor een back-up van je documenten en foto's, want hoe zou je het vinden als je die ineens kwijt bent… Zorg daarom ook altijd voor een kopie van al je bestanden. Dat laatste kan heel makkelijk en goed met Veeam Backup Endpoint Free. Je kunt dit programma downloaden via de site https://www.veeam.com/endpoint-backup-free.html.
Verder is een antivirus pakket geen overbodige luxe. Niet iedereen heeft geld over voor een betaald pakket, zet in zo'n geval minimaal een gratis virusscanner van bijvoorbeeld Sophos op je pc of mac. Zie https://www.sophos.com/en-us/products/free-tools.aspx voor meer informatie.